Nightshade
by Andrea Cremer is my second book about werewolves and I'm starting to really understand the love associated with them. Wolves have such an organic way about them. They have order, hierarchy and a strong connection with the world around them. Their emotions are strong and their control often is unstable.
Nightshade
by Andrea Cremer
Calla Tor has always known her destiny: After graduating from the Mountain School, she'll be the mate of sexy alpha wolf Ren Laroche and fight with him, side by side, ruling their pack and guarding sacred sites for the Keepers. But when she violates her masters' laws by saving a beautiful human boy out for a hike, Calla begins to question her fate, her existence, and the very essence of the world she has known. By following her heart, she might lose everything- including her own life. Is forbidden love worth the ultimate sacrifice?
Nightshade follows Calla, an alpha female and leader of the younger generation of the Nightshade pack. Being of the guardian lineage, Calla has always know her destiny: serve the Keepers, rule her pack and mate with Ren Laroche, the Alpha of the Bane pack. After their union, they will be the leaders of a new pack, the marriage of the Banes and Nightshades, the Haldis.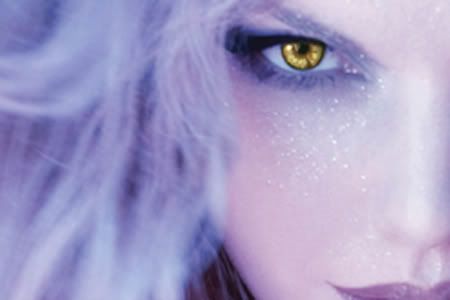 But when Calla saves a stranger her world is turned upside down. Calla is hoping that only her and Bryn (her second in command) will ever know what she did. But when he shows up the next day in her one of her classes, she is in trouble. She is hoping that he doesn't recognize her, but he dose. Seamus (Shay) Doran is about the unravel Calla's perfectly destined world.
Ren has always been the player type and the whole school knows. But with the pending union to Calla, he has decided to spend more time with his future mate. And the two alphas have also decided that each individual pack needs to start to get along as one.
Calla and Ren start a blossoming relationship and are instantly attracted to one another but at the same time, Calla starts to question her feelings. She stats to fall for Shay.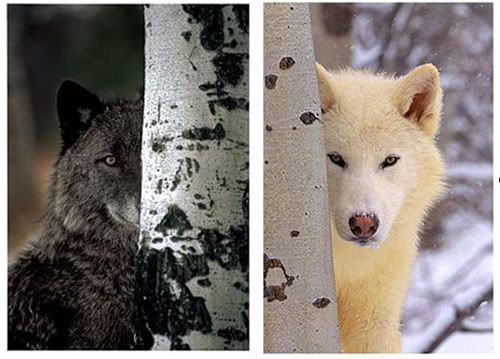 Things get complicated when it turns out that the Keepers want the new pack to protect and get to know the newest student. Calla and Shay start to spend more time together, under orders from the packs new master Keeper, Logan. Calla and Shay soon find themselves in a dangerous attraction.
But there is more to Shay than Calla ever knew. When Shay and Calla start to do some research into the history of the packs and the origins of the Keepers and Guardians, they discover things that threaten a revolt.
I am so in love with this book its ridiculous! I mean seriously! I can make Snape wear Neville's grandmas crazy bird hat its so ridiculous! I haven't fallen in love with a series like this since Hush Hush! I love that our heroin is a strong confident female, but still has her doubts. She stills struggles with what she wants and what everyone else wants for her. This book is filled with mystery, tension and conflict! It's written beautifully and I can't get enough.
Andrea wrote a beautiful book. She created and described a world that is so believable you feel like you go to school with them. She builds up the tension between all the characters so well that you can't get enough.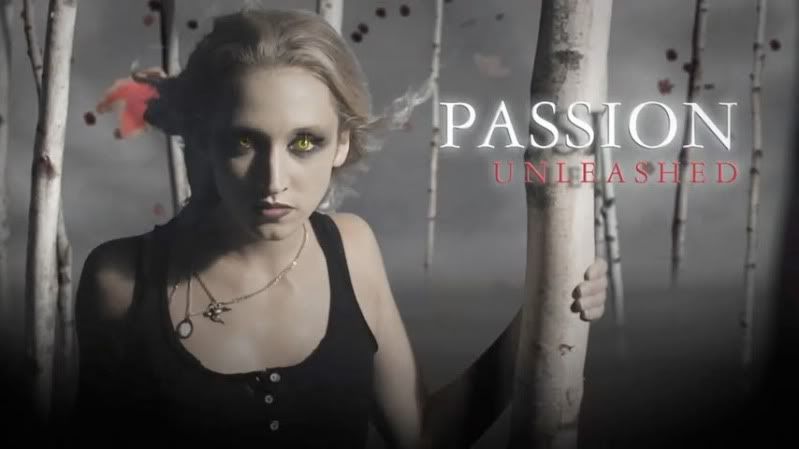 I feel that the chemistry between Shay and Calla isn't genuine. I feel that her attraction and connection with Ren is stronger. When Ren is around he makes her knees go weak and her world spin. With Shay, it's just a slow burn. To me, making my body become unbalanced is much better than a slow burn in your stomach. A slow burn could be indigestion and a desperate need to poop. Making you spin and go week in the needs is pure neurosensory stimulation and endorphins. You would think that it would be Ren hands down!
I also found Shay to be a bit annoying and I was almost wishing he were killed in the beginning. To me, he feels like an annoying younger brother that just won't go away!
I felt that Calla was a breath of fresh air!!! She was confident, sexy, and in charge! She wasn't winy or helpless and that was very refreshing. I didn't like the fact of her keeping secrets for most of the book, but no one can be perfect. I like that even though she is an alpha and exudes confidence; she still struggles with what she wants. Does she stay with what is familiar and laid out for her? Stay with Ren, be his mate, and keep everyone happy? Or does she venture into the unknown, break the rules and lose control? Follow her feelings for Shay; go against her history and risk losing everything?
This book is such a wonderful adventure and a great read. However, it ends in a very large cliffhanger. So if you hate that kind of ending, make sure you have both books before starting (or even the third which is coming soon).
I defiantly recommend this book if you are looking for a great romance (she needs to choose REN!!!), a wonderful mystery and a refreshing heroin.
Overall rating: 5/5
What would you do if faced with Calla's life?