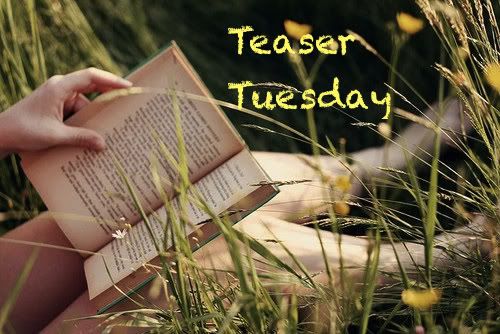 Teaser Tuesday is a weekly bookish meme hosted by MizB of
Should Be Reading
. Anyone can tease others.
Step 1: Grab your current read.

Step 2: Open to a random page.

Step 3: Share two (2) "teaser" sentences from somewhere on that page. Be careful not to include any spoilers so as not to ruin the book for others.

Step 4: Make sure to share the title and the author so other TT participants can add the book to their TBR piles!
And that's now you make a successful tease (as far as a book goes).
Will only groaned and turned away from her, burying his head against his arm. He was a Shadowhunter, she thought, six feet of bone and muscle, far too heavy for her to lift. Unless—
"If you do not help me," Tessa said to Jem, "I swear I will change into you and I will lift him myself. And then everyone here will see what you look like in a dress." She fixed him with a look. "Do you understand?"
Oh boy!!!!!!! I can't get enough of this world!!!! I mean seriously! I actually am liking Infernal Devices better than Mortal Instruments! TMI are more action where TID gets to focus more on the characters in their world! I just can't get enough!!! I want to finish this book so bad but I also want it to last because I have to wait FOREVER before the next book in either series is released!!!! UGH!!!!!!
Ok so since
THIS
(like you haven't already watched it a million times!) was just released, I decided to tease just a bit more!!!!! Warning its kinda spolie!!!! But oh so oober hot!!!!! Enjoy!