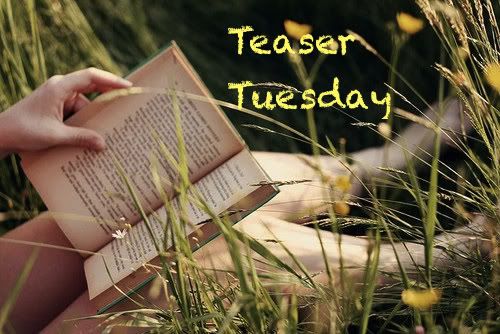 Teaser Tuesday is a weekly bookish meme hosted by MizB of
Should Be Reading
. Anyone can tease others.
Step 1: Grab your current read.

Step 2: Open to a random page.

Step 3: Share two (2) "teaser" sentences from somewhere on that page. Be careful not to include any spoilers so as not to ruin the book for others.

Step 4: Make sure to share the title and the author so other TT participants can add the book to their TBR piles!
And that's now you make a successful tease (as far as a book goes).

So this week my tease (and I made is as clean as possible for this book) comes from Beautiful Disaster by Jamie McGuire. And because this is such an amazing book, I have included two snippets for your enjoyment!
When we met, something inside both of us had changed, and whatever that was, it made us need each other. For reasons unknown to me, I was his exception, and as much as I had tried to fight my feelings, he was mine.
P. 110 (ebook)
I thought about the different paths my life would take from that moment – trusting Travis with a leap of faith and risking the unknown, or pushing him away and knowing exactly where I would end up, which included a life without him – either decision terrified me.
P 111 (Ebook)
I can't believe this book!!!! Its hard to find something without giving away all the good parts.