So I just happened to come across this when I was doing my daily blog reads and though that this was AWESOME! Its just a small little blurp that lets you get to know me and my blog a little bit more as well and link you up to see some other awesome up and coming bloggers! Starting out new is never easy! So read about me and head on over to Small Review and make your own post. Get to know up and coming bloggers (like me) because everyone starts somewhere!
When did you start your blog?
Why did you start your blog?
I though it would be easy! Haha I know I know! What a sucker I am! I was reading other peoples blogs and really liked all the meme that were around and though that I could do that! And I wanted to tell others about books I'm excited about. I live with my boyfriend and our dog and neither likes the books that I do. The dog will at least listen but the boyfriend just rolls his eyes! So I love to talk about my favorite books with others!
What has been the biggest challenge you've faced so far?
Not spending my whole day doing post and the technical aspects of it. I know there is more to HTML than what Blogger will let you do in their set up. I want to find a better blog/website, software writer or anything but I cant! And also sometimes just keeping up! I have only been ding this for a month and half and I have 102 followers (I LOVE YOU ALL)!!! Which is totally surprising. I was not expecting my blog to take off like that; so it's just handling all the networking and replying to comments but still finding time outside of blogging.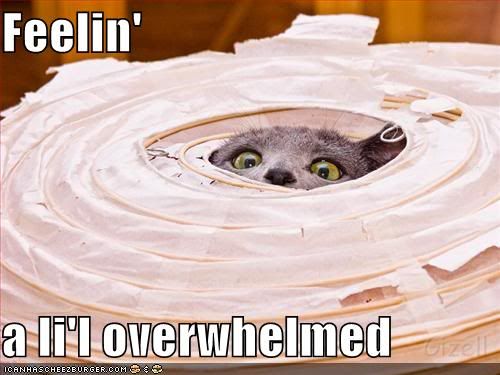 What do you find most discouraging about being a new blogger?
Being new! I'm also a new nurse so this whole being new is bad this is starting to piss me off. I would really like to start getting books for review but a lot of publishes want you to be established before they consider it and that's annoying! I understand the purpose but I hate rejection! (On a side note, being a new nurse means you are treated like you have an incurable, highly contagious disease that needs to be eradicated! Lets say I'm sick of being new! If I were the newest technology there would be a line around the apple store just to see me! Why is being a new nurse and blogger so bad?!?!?!?! Ok I'm done ranting).
What do you find most encouraging?
I love it when I have read something and the author takes a note. I just recently started using twitter and networking that way and a lot of authors have RT my posts and check out my site. The wonderful Jennifer L.Armentrout even showcased a lot of blogger on her blog and just knowing that she read what I wrote was like EEEEEEEPPP!!!!!!! I also got the best tweet from Jamie McGuire, author of Beautiful Disaster that said Travis is f****** flattered from my Book Boyfriend of 2011 post and I just about crapped my pants!
But I also love the comments! Every time my email goes off alerting me to a new comment I get so excited! I just love that I made someone's day or that they are going to check out a book because of me. It's very fulfilling.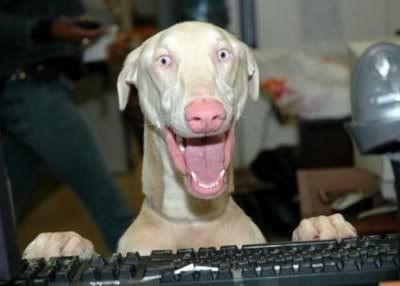 What do you like best about the blogs you read? Have you tried to replicate this in your blog?
Just like my books, I like blogs that are real. Where it's not just another automated post. Like TITLE, BOOK PHOTO, REVIEW done. I like it when the bloggers adds their nutty two cents in. and that's why I always do it with mine. I tend to curse a lot or just think out loud a lot so I like reading things like that. I also like a very clean looking blog. Some that get to cluttered or are hard to read can annoy me. But It's more about content than what things look like.
What do you dislike about blogs you've read? Do you try to avoid this?
I don't like post that just have a lot of writing! It's daunting sometimes to look at a big block of words. I LOVE photos and I blow up my posts with photos! I think it makes it easier to read. I'm a visual person.
Any advice for other new bloggers?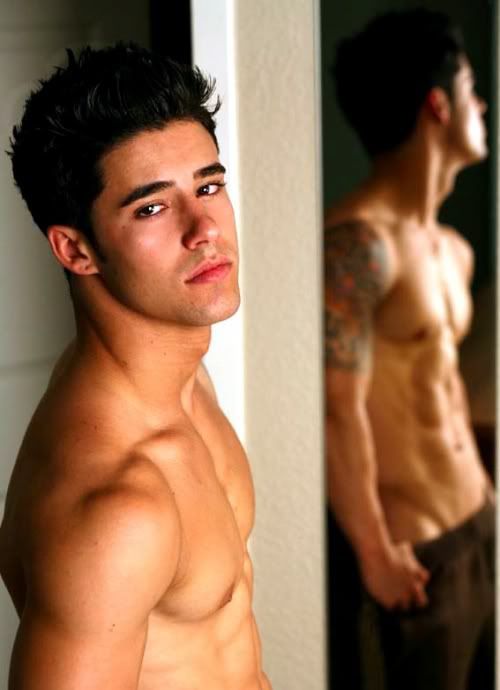 Too many words went by without something
pretty to look at :) Tthis is a potential
Travis Maddox for me!
When I started thinking about blogging I did the typical Google search of how to blog and I can across some good advise and one of them was just write. Don't think just write. Just continuous thoughts and you can edit later. I think that if you are to concerned with making it look proper or what not you can lose your voice. So when I post I just open up a word document and type. And add what I need later if I forget or take out something I don't like. But just write!
And my other thing would be to write what you like to read. I can't stress this enough! You have to love what you are putting out there. I like to read funny snarky and honest blogs, so I try to do the same.
Sometimes I felt like I cant find a blog that has sometimes I need (like when I read, to visualize characters, I like the dream cast posts. But sometimes I can never find enough. So its one thing I like to do is put photos of my characters and what I think they are like). So I just do it!
Any questions you'd like to ask newbie or established bloggers?
Where can I find a good blog designer and someone who will help me get my blog to be more like a website kinda? Is there any good blog posting software or websites that let you do more than blogger? How did you fine-tune your blog? How long were you blogging before you felt like you could ask for book to review from publishers? And how would you contact a publisher if you want to be included for book reviews? I have more but cant think of some at the moment.
Is there anything you'd like to tell us about your blog? Feel free to link a few of your favorite posts or posts you wish had more comments.
My name is Tara (tater) and I love books! I hope that everyone likes what I write because I sure do! Please never be afraid to contact me, I LOVE IT! I'm needed and I love all the attention! I will read anything that is a good story, and tend to like YA the most. Some of my best post includes:
My two fave reviews I have done (ok I know I only have done like 4 and I need to do more, but I just love these!) Shiver and Nightshade