Ok NYMBC did it again!!!! I went to Head Injuries, Drugs and Cyborgs with
Megan Miranda,
Marissa Meyer, and Daisy Whitney hosted by the wonderful crew of
Not YourMothers Book Club
at Books Inc. in SF.
This was SOOOO much fun I never wanted it to end!!! I could sit there and talk to all the other bloggers and book lovers all day and night!
The authors all talks about their books (which makes me want to drop everything and read them ALL RIGHT NOW!), how they got inspired and why they love the YA genre!
And I have to say that Daisy had some WONDERFUL high school hair! She was great and shared photos with us!!! Totally 80's and totally awesome!!!! My fave was a photo of her in an orange skirt and cream sweater walking down the isle of a classroom! Daisy if you read this you must post that photo!!! It looks like a dream sequence of a guy in HS dreaming about the hot mean girl!!! You were FIERCE!!!!
Megan talked about her changes in careers and her love of the human brain (this girl I could defiantly be friends with!!! And talk to her about the brain all the time!!!!) As a nurse this gives me hope that the book is medically accurate! Which I know she will do!!!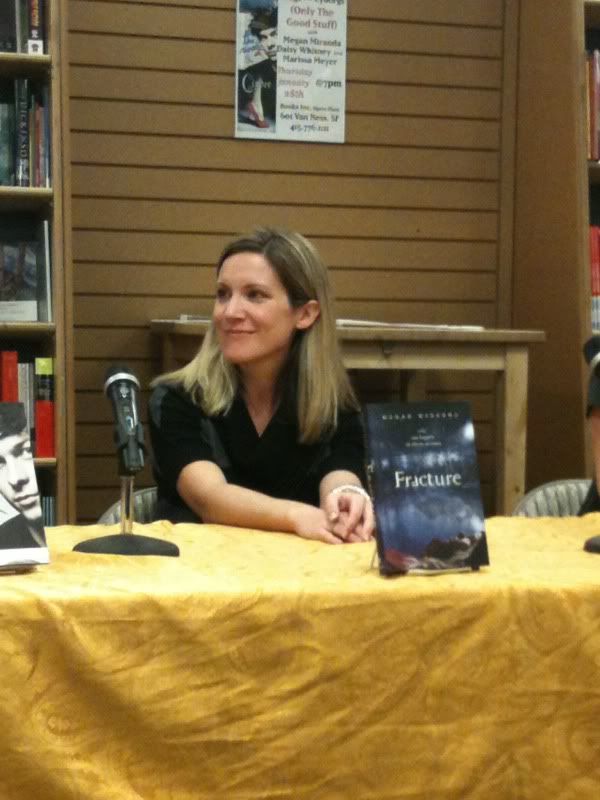 Megan Miranda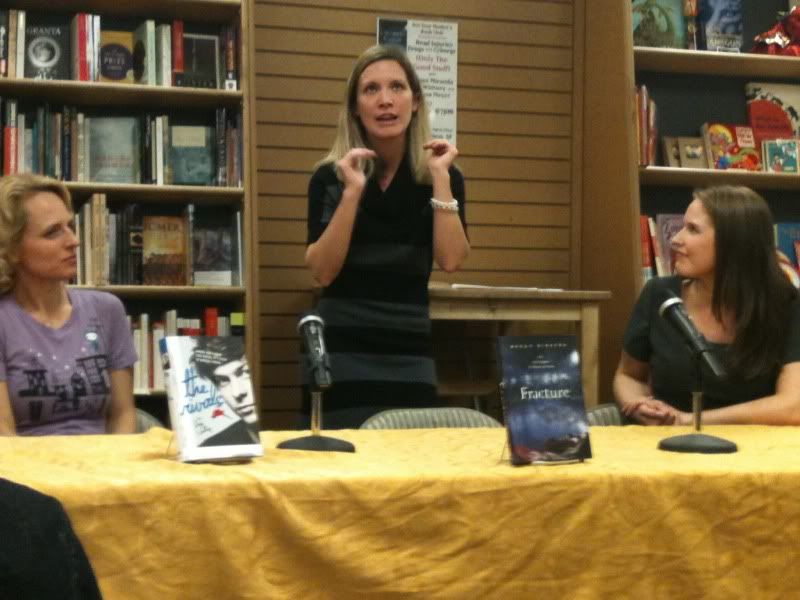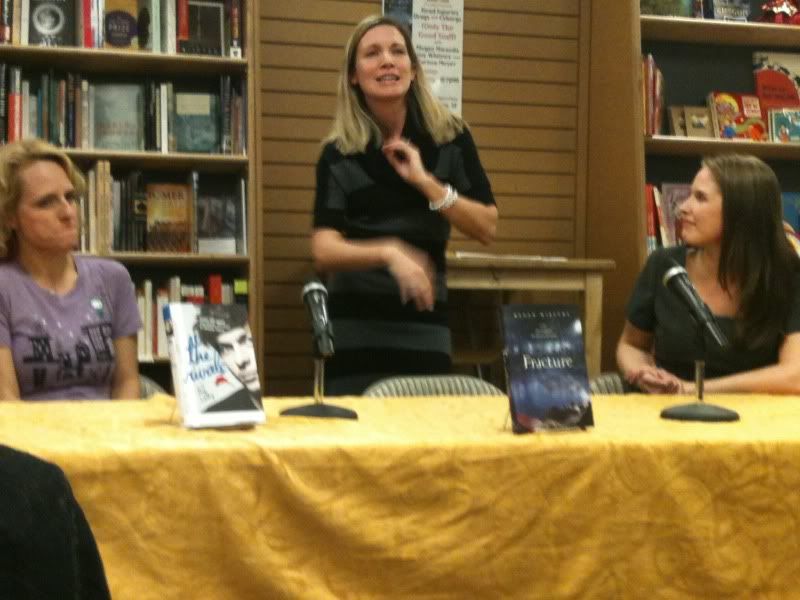 haha I

couldn't

help but put these up!!! So great!
And last but not least was Marissa and talking about how she kept losing all kinds of writing contests! But fear not Marissa I think you are a winner with your series!!! How many of those contest winners are going to have at least 4 AMAZING books published!?!?!?!
And of course I got to come home with a whole bunch of loot and burning desires to devour more words from these amazing ladies! I don't know how they manage to do it, but after hearing them all talk about their books and how they got to writing I just want to write and read their books more!! Seriously if you have a chance to meet any of these great writers DO IT!

I had such a wonderful time and can't wait to get lost in the pages of every single book I got!!! I hope to met them all again!!!!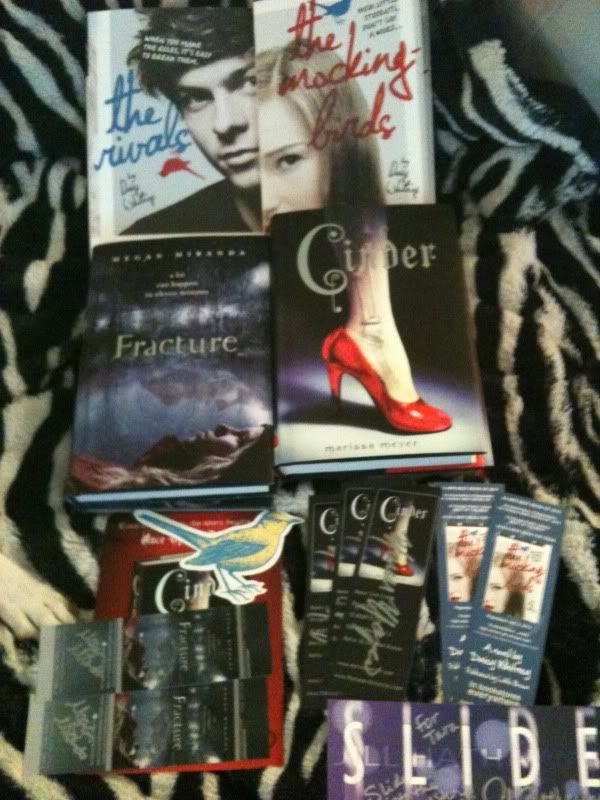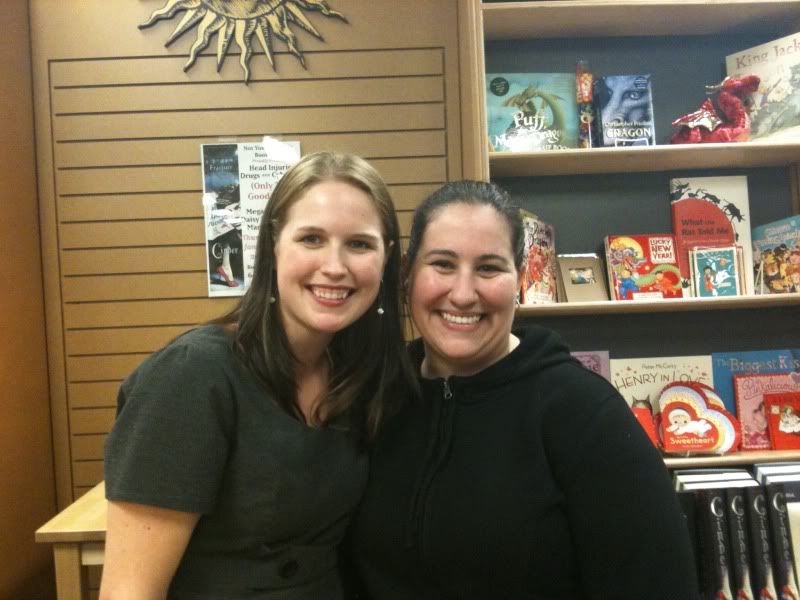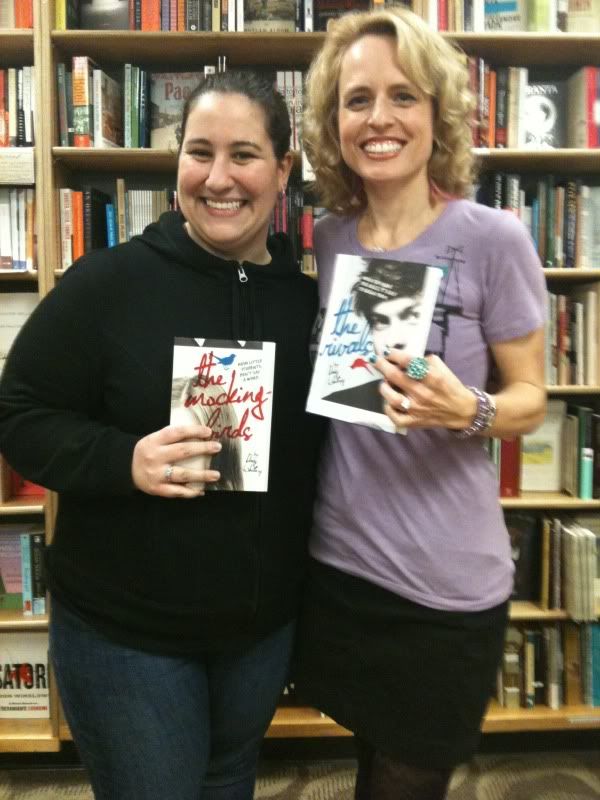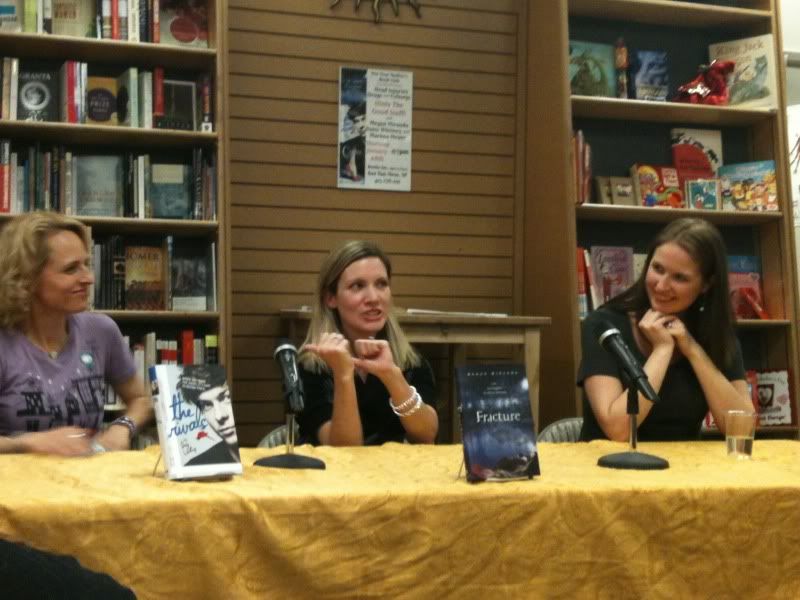 That's What She Said!
If you weren't able to make it, look up Books Inc and see if they still have some signed copies!!! Call or hit up the

website!
And the night before I went to a quant little event with Lauren Myarcle and my local book store, Hicklebee's. And I have to say her enthusiasm is so infectious!!!! She talked about her love of writing, encouraging everyone to never give up on their dreams and how many rejections she got from editors and published (148 if anyone is wondering.) I could also talk to this wonderful woman all day long!!!
She also talked about her worst subject in school, Egyptian architecture! Ahh I know it sounds scary!!!
If you weren't able to make it, look up

Hicklebee's and see if they still have some signed copies!!! Call or hit up the

website!