I didn't think I was capable of having stronger emotions towards these two, but boy was I wrong!!!! Talk about a back and forth up and down twisted roller coaster!
WARNING: Again this is a sexually explicit book and I will do my best to not to give away anything that happened in the first book, but just in case I do, DON'T READ unless you have read the first one!
Daunted by the singular sexual tastes and dark secrets of the beautiful, tormentedyoung entrepreneur Christian Grey, Anastasia Steele has broken off theirrelationship to start a new career with a Seattle publishing house.
But desire for Christian still dominates herevery waking thought, and when he proposes a new arrangement, Anastasia cannotresist. They rekindle their searing sensual affair, and Anastasia learns moreabout the harrowing past of her damaged, driven and demanding FiftyShades.
While Christian wrestles with his inner demons,Anastasia must confront the anger and envy of the women who came before her,and make the most important decision of her life.
Seeing as how the last book ended Ineeded this one more than oxygen! I could not leave Ana like that and I neededmore Christian!
After the ending in the first book Icould do nothing else until I started this book. I didn't this I was capable of being able tohandle any more of their passion but again I find myself missing something whenI was done. I again LOVE this book!!!!this book is such a wonderful follow up to Grey, and it is so much more in every way!
In book two we find Ana heart broken anddepressed (can you blame a girl). Ana and Christian's relationship is on therocks (if not over the cliffs already) and Ana cant help but get him out of herhead. Having witnessed his darkestshade, Ana made a run for it (stupid stupid girl!) Having overcome their miscommunication fiasco(I have to say that this was a predictable outcome, but also the way it wasdone was kind of lame, but I really didn't care because these two HAVE to betogether), Ana and Christian give it another shot, but this time itsdifferent. Christian is not willing tolose Ana again, and if that means he has to go against everything that heknows, that's what he will do. And Anahas to learn to love this enigmatic man that has a verydark past. They both learn to have alittle faith and patients with each other as they learn to give each othermore.
But Christian's past isn't willing togo without a fight. His ex dom/subs arenot understanding his new found love and are willing to go to extreme lengthsto make sure Ana and Christian don't work out.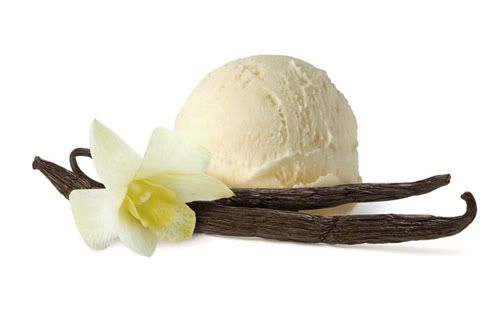 After everything that Ana and Christianhave gone though, you would think that they would know each other a bitmore. But they don't. This book followsthem as they learn more about each other and about how to move forward:together. They both experience newemotions that neither know how to handle, but if they can overcome them andface the obstacles of Christian's past, their relationship and future together can grown and become stronger.
I cannot believe this friggin book!!!DAMN IT JAMES!! WHAT THE HELL HAVE YOU DONE!!! I didn't think that these twocould get any better but DAMN!!! A fitting description of this book would be aVANILLA relationship and I have to tell you that I like Vanilla Christian.
Both characters go through tremendousgrowth in this book. Ana grows stronger in her confidence and Christian findsthe strength to face his inner demons and the unknown: what it means to lovesomeone else.
Now Ana totally started to piss me off! I mean I could slap that girl up the side of her pretty little head! Despite that fact, I was still rooting for them. Now here is why she pissed me off to the nth degree: cant she make up her damn mind!?!?! Does she not know what it means to love someone???? She claims to love this man, all of him, but doesn't want to deal with the baggage that he comes with. Isn't partof loving someone loving the baggage they come with? Because if you don't, then are you truly in love? Or do you just want that person for their body (which I think that Ana sometimes does). She only wants to love the image she has of him, not the actual Christian. And that truly started to bug me in thisbook.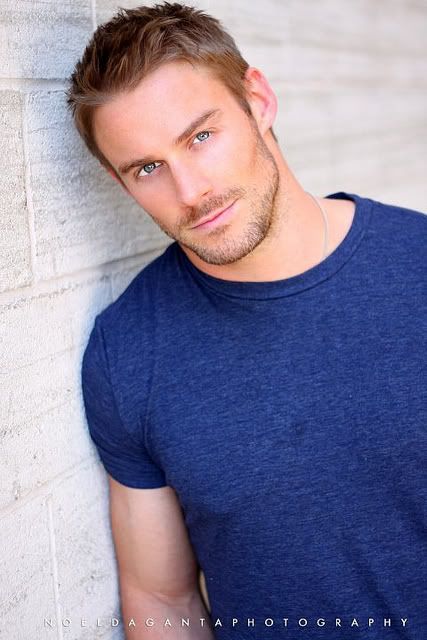 Ooooo swoon! would he just be dreamy
as Christian? (Jessie Pavelka)
Her low self-esteem was also annoying. I was so happy with what her mother wassaying to her and take a man at what he says!!!! From everything we know about Christianfrom the first book, when he turns his back on everything he finds comfortingfor you, HE LOVES YOU DAMN IT!!!! Just accept it!!!! As Christian always say, what do I have to do to show you that I want YOU and love YOU??? Anywaysthat was a large sidetrack from my review but it's a perturbing point in the book.
And I also have to say that you really get to meet allshades of Christian. His walls slowly start to break down and you cant help butlove him even more. This book is a bitmore tame (but not by much) and everything is enhanced. The ending had me screaming out loud! I'mleft hating myself because I still have to wait for the final book to bereleased! This is a nightmare!!!! Because as usual, James has left a mystery at the end!!!
If you cant get enough of Christian and Ana, this is a mustread. I again was laughing, crying and screaming on almost every page!
Because of Ana's indecisions and often timesmisunderstanding of what is means to love someone, I lean towards 4.5/5
But this book still leaves me swooning!