Top Ten Tuesday is an original feature/weekly meme created at
The Broke and the Bookish
. Who doesn't like to make lists?!?!?! They make life easy! And fun!!!! And its always a never ending topic!!!!
Everyone is welcome to join. All we ask is that you link back to The Broke and the Bookish on your own Top Ten Tuesday post AND add your name to the Linky widget so that everyone can check out other bloggers lists!
So this week's top ten is: Top Ten Books I'm Excited To Read in 2012
As the New Year starts we have been saying goodbye to all that was 2011 and embracing that which is all 2012. I know many of you are like me, and you are eagerly (and impatiently) awaiting many popular books (and movies, isn't the Hunger Games movies coming out or something ;) ) to be released in 2012. This weeks top ten is asking what books are you most looking forward to. I did a similar post for the Best of 2011 feature last week but today I'll narrow it down! If you want to see my full list, head over
HERE
! Because I could probably pick 50 just from series that I have already read and want more of and that's not really fair to the rest of the books out there. So I have two categories: Series and Stand Alone/ New Series for this week.
1
Onyx
by Jennifer L. Armentrout
No one is who they seem. And not everyone will survive the lies...
As if anything by Jennifer needs an explanation, especially if Daemon is involved!!!! I devoured Obsidian and just about died with the teasers from Daemon's POV. I CAN NOT get enough.
I
n Clockwork Princess, Tessa and her companions travel all over the world as they race to stop the clockwork army before it's too late. As Jem's health worsens alarmingly and his friends search desperately for a cure, can Tessa choose between the two boys she loves — even if it means never seeing the other one again?
Well we have to see how it ends!!!! I read Prince right away and I'm sorry I did because it tore my heart to pieces and made waiting for this book that much harder! Who will Tessa choose? And how the hell will she do it? What will happen to everyone??? And will Jem make it??? Sometimes it's just too much to take!
I'm pushing aside
the memory of my nightmare,
pushing aside thoughts of Alex,
pushing aside thoughts of Hana
and my old school,
push,
push,
push,
like Raven taught me to do.
The old life is dead.
But the old Lena is dead too.
I buried her.
I left her beyond a fence,
behind a wall of smoke and flame?
Lauren Oliver delivers an electrifying follow-up to her acclaimed New York Times bestseller, delirium. This riveting, brilliant novel crackles with the fire of fierce defiance, forbidden romance, and the sparks of a revolution about to ignite
I LOVE Lauren Oliver. Her writing always manages to touch a special place in my heart and makes me feel so good! I cry, I laugh and I'm always wanting more. Delirium was the first dystopian book I have read but I just totally loved it. And as a nurse I love the concept of love being a disease!!! I need more so bad!!!!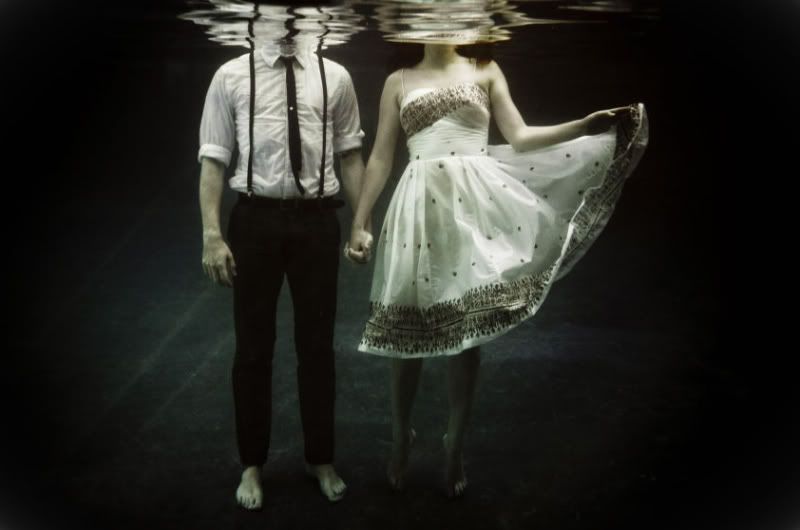 4 Untitled Mara Dyer #2
by Michelle Hodkin
(Fall 2012)
Michelle is such an amazing debut writer and I'm so excited to know that there is going to be more!!!! I need more Noah and Mara!!!
Being destined to become some kind of supernatural electrical outlet isn't exactly awesome--especially when Alexandria's "other half" is everywhere she goes. Seth's in her training room, outside her classes, and keeps showing up in her bedroom--so not cool. Their connection does have some benefits, like staving off her nightmares of the tragic showdown with her mother, but it has no effect on what Alex feels for the forbidden, pure-blooded Aiden. Or what he will do--and sacrifice--for her.
When daimons infiltrate the Covenants and attack students, the gods send furies--lesser gods determined to eradicate any threat to the Covenants and to the gods, and that includes the Apollyon... and Alex. And if that and hordes of aether-sucking monsters didn't blow bad enough, a mysterious threat seems willing to do anything to neutralize Seth, even if that means forcing Alex into servitude... or killing her.
When the gods are involved, some decisions can never, ever be undone.
So I finished Half-Blood (my last book of 2011!!!!) and it was AMAZING! I was in love when I read the line Son of a bitch. I love it!!!!!! I tend to curse a lot and use that line all the time so I was pretty much LOLing the whole time while reading it!!! There for I must have the next books!!! Besides, it's Jennifer!!!!!! I seriously cannot get enough of her books!
Stand-alone and New Series
1 Cursed
by Jennifer L Armentrout
(Sep 18, 2012)
Dying sucks--and high school senior Ember McWilliams knows firsthand. After a fatal car accident, her gifted little sister brought her back. Now anything Ember touches dies. And that, well, really blows.
Ember operates on a no-touch policy with all living things--including boys. When Hayden Cromwell shows up, quoting Oscar Wilde and claiming her curse is a gift, she thinks he's a crazed cutie. But when he tells her he can help control it, she's more than interested. There's just one catch: Ember has to trust Hayden's adopted father, a man she's sure has sinister reasons for collecting children whose abilities even weird her out. However, she's willing to do anything to hold her sister's hand again. And hell, she'd also like to be able to kiss Hayden. Who wouldn't?
But when Ember learns the accident that turned her into a freak may not've been an accident at all, she's not sure who to trust. Someone wanted her dead, and the closer she gets to the truth, the closer she is to losing not only her heart, but her life. For real this time.
Guess I have a book for my birthday wish list!!!! It's going to kill me to have to wait though!!!! Like I have repeated over and over I LOVE JENNIFER'S WORK!!!!!! If you have not read any of her work stop reading my blog and pick up either Half Blood or Obsidian NOW!!!!!!
2 In Honor
by Jessi Kirby
(May 8, 2012)
Honor receives her brother's last letter from Iraq three days after learning that he died, and opens it the day his fellow Marines lay the flag over his casket. Its contents are a complete shock: concert tickets to see Kyra Kelly, her favorite pop star and Finn's celebrity crush. In his letter, he jokingly charged Honor with the task of telling Kyra Kelly that he was in love with her.
Grief-stricken and determined to grant Finn's last request, she rushes to leave immediately. But she only gets as far as the driveway before running into Rusty, Finn's best friend since third grade and his polar opposite. She hasn't seen him in ages, thanks to a falling out between the two guys, but Rusty is much the same as Honor remembers him: arrogant, stubborn. . . and ruggedly good looking. Neither one is what the other would ever look for in a road trip partner, but the two of them set off together, on a voyage that makes sense only because it doesn't. Along the way, they find small and sometimes surprising ways to ease their shared loss and honor Finn—but when shocking truths are revealed at the end of the road, will either of them be able to cope with the consequences?
I devoured Moonglass and then I saw the info for this book and just went crazy!!! I can't wait to see how these characters discover one another!
3 Sweet Evil
by Wendy Higgins
(May 1, 2012)
What if there were teens whose lives literally depended on being bad influences? This is life for sons and daughters of fallen angels in

Sweet Evil.
Anna, a tender-hearted southern girl, was born with the sixth sense to see and feel emotions of other people. She's aware of a struggle within herself, an inexplicable pull toward danger, but it isn't until she turns sixteen and meets the alluring Kaidan Rowe that she discovers her terrifying heritage, and her will-power is put to the test. He's the boy your daddy warned you about. If only someone had warned Anna.
A cross-country trip forces Anna and Kai to face the reality that hope and love are not options for their kind. When it's time for Anna to confront her demons, will she choose to embrace her halo or her horns?
Lately it seems like I cant get enough of the bad boys!!! This one sounds great and I mean look at the cover!!! HELLO HOTTIE!
4 The Raft
by S.A. Bodden
(Aug. 21, 2012)
Robie, 16, lives with her family on the Midway atoll, a group of islands in the middle of the Pacific. Her parents are scientists; it's an isolated life. Robie enjoys visiting her aunt in Hawaii – she gets back and forth on a cargo plane that brings supplies to Midway.
During a visit, her aunt is called to the mainland for a work emergency, leaving Robie to get home on her own. On her flight back to Midway the cargo plane hits nasty weather, and goes down. It's just Robie, the pilot, and Max, a co-pilot she's never met till this flight, on board. Robie is pulled aboard a raft by Max, who is injured and slipping in and out of consciousness. They have a bag of candy and very little water between them. When they finally reach an island that seems abandoned, Robie hopes they'll be found quickly. But she's not sure she was even on the flight manifest. Her parents must be looking for her…aren't they?
In THE RAFT, S.A. Bodeen creates a hair-raising suspense story that will have readers agonizing over the same question as Robie -- how long can they survive?
This cover is just like WOW. I love it! I can use a new adventure book and this seems like it's going to hit my spot!
5 Undeadly
by Michele Vail
(Feb. 28, 2012)
The day I turned 16, my boyfriend-to-be died. I brought him back to life. Then things got a little weird...
Molly Bartolucci wants to blend in, date hottie Rick and keep her zombie-raising abilities on the down-low. Then the god Anubis chooses her to become a reaper—and she accidentally undoes the work of another reaper, Rath.
Within days, she's shipped off to the Nekyia Academy, an elite school that trains the best necromancers in the world. And her personal reaping tutor? Rath. Who seems to hate her guts.
Rath will be watching closely to be sure she completes her first assignment-reaping Rick, the boy who should have died. The boy she still wants to be with.
To make matters worse, students at the academy start turning up catatonic, and accusations fly—against Molly. The only way out of this mess? To go through hell. Literally.
I love anything about reapers (I know I said it before but it bears repeating). I wish more books would be written about them. This cover is just breathtaking and I'm going to be one happy reading in February!
There are SO MANY more but I'm keeping it short! I mean my TBR pile is close to breaking 600!!!!