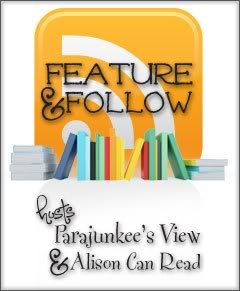 Follow Friday is a blog hop hosted by two great blogs, Alison of Alison Can Read and Rachel of Parajunkee. Each host will have their own feature blog, but anybody can post!

How does it work?


Leave your name on the post.

Create a post on your own blog that links back to the post (just grab the FF button) visit as many blogs as you can and tell them hello! In their comments.

Be sure to follow them and if someone follows you follow back!!!!
Question: What would you prefer: reading your favorite book over and over again until you got sick of it OR reading 100s of mediocre books? And why?
Well that is super easy! I have to go with my fave one over and over and over again!!! I'm sorry but If I'm not feeling a book it makes me not want to read; ANYTHING; EVER. And I really like to read. And yes maybe I considered saying 100 books because I always love to discover a hidden gem in that pile, but you already determined that they were mediocre so I just cant do it! After recently reading mediocre book and the pain that I experienced just wanting it to end and just dreading having to turn the pages, I really don't see myself going though 100 of the same!
mmmm just leave me in a meadow with my fave book!
I mean think about it; you read one mediocre book that's lets say a minimum of 300 pages, and every single page after about 50 (about the average length it takes to determine that this book just SUUUUUUUCKS) is just torture to get through. Your mind wonders and you have to read, and reread pages and paragraphs and sentences and you feel miserable until you get to a book that you love. And that's just 1 book! You want me to read 100 of them just like that? NO THANK YOU!
I would much rather relive all of the wonderful emotions and stimulating conversations sparked within my cranium because of my fave book than force myself through a decent book. There is always something new to discover within the pages of our fave reads and I would most likely die before I got sick of my fave book.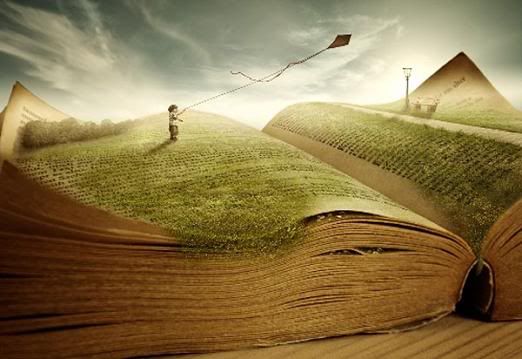 So much adventure lies within the pages of my fave books
Now the harder question would be which of my fave I would choose! And that is a question NEVER TO ASK ME!!!! I'm serious!!! My inner bitch has been fed today and is itching for a fight! So DON'T ASK ME! And if you are tempted to ask me, this is what is going to happen: I will smack you down then I will NEVER answer you!!!


What would you do?