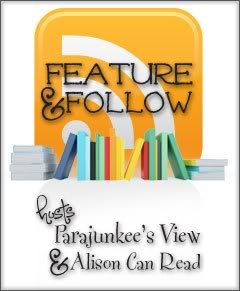 Follow Friday is a blog hop hosted by two great blogs, Alison of Alison Can Read and Rachel of Parajunkee. Each host will have their own feature blog, but anybody can post!

How does it work?
Leave your name on the post.

Create a post on your own blog that links back to the post (just grab the FF button) visit as many blogs as you can and tell them hello! In their comments.

Be sure to follow them and if someone follows you follow back!!!!
Question:
What's the most unique character name you've come across?
Ooo well I have to think about this one for a little while!
Well ill go with a bit of unique and some I just LOVE! Considering I want to name my first girl this, I love the name Keira (
Thoughtless
by S.C. Stephens)! It's so pretty and not seen TOO much!
One of the best unique names comes from
Existence
by Abbi Glines and that includes Dank and Pegan, both TOTALLY unique and different! Now what's really cool and makes this name EVEN more awesome what the explanation behind it:
I didn't have a name for a very long time. I was known only as Death. However, an elderly German lady I had the pleasure of speaking with a few minutes before I took her soul changed that. It wasn't her first life. I recognized her soul. Her soul was unique and rather hard to forget. Her soul also recognized me. It knew that her time was at an end for that life. She said it was a shame I was known only as Death. That I should be given a more respectable name. She called me Dankmar that day. It means "famous for his spirit" in German. I chose to keep it. Over time it has been shortened to simply Dank.
Then the best book of all time (HELLO
HARRY POTTER
) has some of the most amazing names EVER!!!!!! And a lot of them have become so iconic!!!
Albus Percival Wulfric Brian Dumbledore (BEST EVER), Severus Snape, Rubeus Hagrid, Lord Voldemort, Minerva McGonagall, Neville Longbottom, Lucius Malfoy, Remus Lupin, Fleur Delacour, Bellatrix Lestrange (so crazy and so original!), Alastor Moody, Nymphadora Tonks, Dobby, Kreacher, Narcissa Malfoy(honestly I think she is my fave out of everyone!), Horace Slughorn, Aberforth Dumbledore, Xenophilius Lovegood.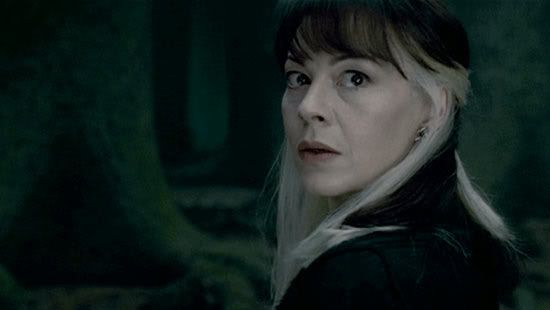 I mean come on!!!! You know you love your Harry names!!!! Gosh I feel like reading this series again!
Some other names that I just loved and feel are unique:
So what do you consider unique?!?! Please let me know, I would love to hear them!