Here we are again folks, with week three of the Review Copy Cleanup challenge!!! This week it's Don't Be Such A Tease! One of my favorite things to do!!! So I come to you today with the third challenge for the Review Copy Cleanup RC!!! This one is going to be great because I LOVE to tease!! You all know that I partake in the Teaser Tuesday Meme and I have to say some weeks it's a killer (like the week I did Pandemonium! Muahaha I was evil that week!) But here is the deets for this challenge:
The Don't Be Such a Tease challenge is all about being the biggest tease possible. We are all reading books that aren't published yet, and what is more fun than showing other readers how awesome your current read is! The challenge is to share a few sentences from the RCC book you are reading right now, so we can all get a little taste.
So this book is already out, but its still yummie and sexy!
"Come here," Shea whispered holding out his hand. Elli looked at him, then his hands, before looking back at him. She bit her lip before taking his hand, and he pulled her to him. She looked up at him and he covered her mouth with his, kissing her so deeply that she was convinced he felt it in his soul. His hand went up into her hair as the other one cupped her face. Elli's hands were at his shoulders as she ate at his mouth. He loved the way she kissed, the way she felt in his hands. Shea moved his hands from her face to her legs, pulling them out from underneath her and laying her back into the couch, where he continued to kiss her lavishly. When he got himself positioned between her legs, she pulled back, eyes half lidded as she looked at him. ~P

. 61 (Nook version)
She cuddled into his side with a cute grin on her face. He moved a little, pulling at the crotch of his pants; she looked down, then back up at him.
"Sorry, it's a little tight in there, babe," he muttered, which made her blush deep scarlet as she intensely looked at the screen. He had to grin to himself as he readjusted and moved his arm around her, she was so cute. ~P

. 61 (Nook verson)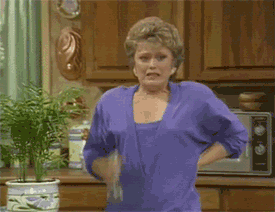 OMG!!!! Watch me die!!! Ahhhh so I know!! It's a bit steamy but I love it!!! hehe and then I have a big ass grin when I see the second ones!! Can you tell I love to tease??? And I think I'll give you one more from a book I just finished! It was the same one I posted on my
Teaser Tuesday this week
but it's from a new book that is just amazing!!!
by Lissa Price
The marshal was approaching. Had he spotted up? He crouched and edged closer, his gun drawn. My heartbeat echoed in my ears. I gripped Michael's shirt and pressed my cheek to his shoulder.
The marshal's hand groped though the leaves in front of my face. He was so close I could smell the oily scent of his gloves. I held my breath. ~ eARC p. 24
"What do you think?" he smiled. "It's like you were a car, a nice car, that hadn't been washed for a year," he said. "And then you got a wash and wax and all the trimmings." He flicked my dangling earring. "You're sparkling, but you're still the same great car."
I turned to him and leaned in closer. His eyes searched my face as if asking permission. I nodded slightly and, without thinking, licked my lower lip. He leaned down to me, but just then Rodney knocked on the wall. ~eARC p. 56
So I hope you enjoyed all of these teases!!!! I love to hear from you so tell me, did I tease you good enough?!?!?!