Here we are again folks, with week four of the Review Copy Cleanup challenge!!! Can you believe it!!! This week it's Mysterious Meetup! What would you do if you could meet some of your favorit characters?
In the Mysterious Meetup Challenge you can have that conversation with your favourite book character of all times. Who would you want to meet? What questions would you ask him or her? Share your Mysterious Meetup with us!
Oh man!!! How amazing would this be!!! Now the problem is choosing whom to talk to!!! I'm kind of cheating a little bit and taking the suggestions from other because all that is in my brain right now is how AMAZING hunger games was!!!!
I would love to sit down with Snape, Luna and Dumbledore from Harry Potter! I think it would just be so amazing to pick their brains. Especially Dumbledore! I swoon just thinking about how amazing that would be. And I know I would be Luna's friend! She is so full of life and wisdom and is able to see the world in a different light.
Now the follow I would like to meet for other reasons!!!! Muahahaha oh esp Travis and Christian!!!!
The Black Family not only would I love to have Dee as friend and Daemon as well I wont post it here!!! But anyone who follows me on FB or knows me knows that I love those boys!!!! So yes I would love to have a chance to hang out with all of them, and all for very different reasons!!!! I would love to have Dee be my friend! I think she would be amazing to hang out with and to also play pranks on her brothers! And the things I would to do Daemon while I'm alone is UGH!!!! Yea and Dawson is just a sweetie pie I want to get to know!!!
No this next guy I want for reasons I'm sure the rest of the world wants also!!! Christian Grey is just klfsjadkfjaljdf dfaf fsfsdf yummie ksdjfklsdjfasklfadsfjsdf with a hit of akldfjadsklfjdsafkljsdfkljdfs!!!!!!! I think I can learn a lot from this man and uggggg I cant really form words when it comes to this man! But I just wanna be left alone with this boy for an extended period of time to experience and learn everything he has to teach!! Which I know is A LOT!!!!

My final character I want to be alone with is Travis Maddox!!! Oh sweet baby Jesus!!! I just want to mmmmmmm!!! Sorry I know that blogging is all about writing how you feel but I cant from words when it comes to Travis. I would love to pick his brain and the have some sexy time with him! Oh man!!! He is just so full of life and energy that I would like to lose a bet to him any day!!!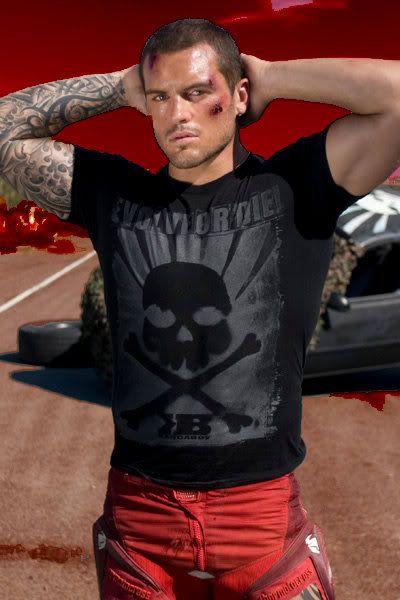 Daniel Conn as my Travis Maddox! Who I would also like to meet!
So those are the characters I would love to meet in real life! Do you have any? Who are they? What would you do??