"In the end, we make our choices on our own. And no matter how stupid they are, we have to live—or die—with what we've done. Sometimes choosing out moment of death is the only freedom we have left."

~p. 273
This was a very different book than what I have read before. It's a wonderful new story about betrayal, struggle, and desire for living for what you want out of life.
*I received an ARC from the publisher in exchange for an honest review*
After seventeen-year-old Felicita's dearest friend, Ilven, kills herself to escape an arranged marriage, Felicita chooses freedom over privilege. She fakes her own death and leaves her sheltered life as one of Pelimburg's magical elite behind. Living in the slums, scrubbing dishes for a living, she falls for charismatic Dash while also becoming fascinated with vampire Jannik. Then something shocking washes up on the beach: Ilven's death has called out of the sea a dangerous, wild magic. Felicita must decide whether her loyalties lie with the family she abandoned . . . or with those who would twist this dark power to destroy Pelimburg's caste system, and the whole city along with it.
This story follows Felicita Pelim, a daughter of the Pelim House, one of the most powerful houses in Pelimburg. The citizens of Pelimburg and the surrounding cities follow a patriarchy system that is harsh and stern in their ways. Their husbands, fathers or brothers rule the women. And for Felicita, it's her overprotective, temperamental brother Owen. Felicita has found a best friend in Ilven, the girl next door, in a very similar saturation. But Ilven is already trapped in an arranged marriage for her House. Unhappy with her life, she takes the Pelim Leap.
Felicita soon finds herself in the same situation as her fallen friend. Her brother has arranged for her to be married, but Felicita is far from falling in line with what her brother wants for her. She decided to make a change. She fakes her own death and decided to "slum it" on her own. Forsaking all her riches and wealth that comes with the name Pelim, just to be free and make her own decisions.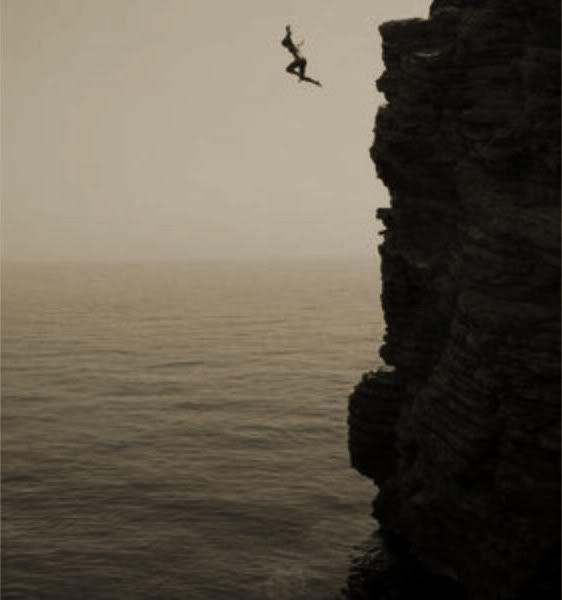 While running away she is introduced to a group that is run by the determined, cocky and mysterious Dash. Hoping to stay, she tries to convince the other girls under Dash's wings that she is worthy of their hospitality and that she can be a useful contribution to the group. Needing a job, she takes the undesirable task of working as a dishwasher at the corner teashop. With low pay and harsh working conditions, she finds herself doubting her choice. Would it have been so hard just to what her brother wants? She could be reading a book in a comfy chair and drinking tea instead of being elbow deep dirty water, with sore hands, feet and back! She finds herself asking: is this freedom worth all the pain, sweat and tears?

... death has made me realize one thing. No matter what the results, it is my choices that define me. And I will fight for them, even when it seems that failure is inevitable. Perhaps most especially then. ~P285
As time goes on, and she's becoming a more integrated part of the group, and she starts to develop feelings for Dash, but she still cant fully trust him. Dash is never one to give much way about what he is thinking or doing. But then there is also Jannik, the vampire (bat) who she has a strong connection to, ever since the first night they met.
Struggling with adapting to her new life and learning to face her decisions, strange things are starting to happen around town. Believing that they were just hob fairy tales, she doesn't think anything of it, until they keep happening. Dead bodies washing up on the shore, clear as glass. Whispers around town, and strange fishing conditions, Felicita starts to wonder if it is more than just crazy fairy tails.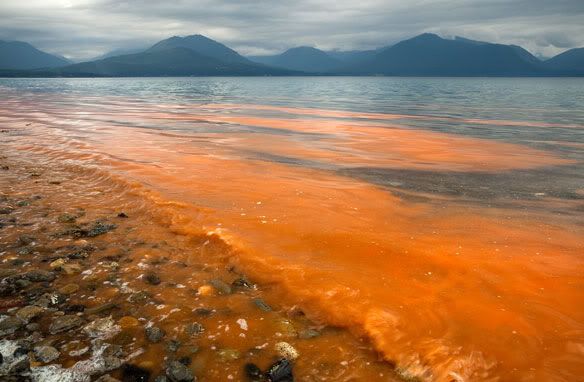 I think I have finally been able to figure out my feelings for this book. Lately I have been reading a lot of books about love and romance. And this book doesn't fit into that. And it was actually a breath of fresh air (once I understood what was going on.) With this story I got to explore a whole different set of emotions! And it was tantalizing. I was able to explore betrayal, anger, struggle and a desire to be free. Living in the world we do now, we forget how far our society has come. Just how easy our freedom and choices are.
I guess you can say this book is a historical fiction, but a time is never set. I don't know, I think that the world is what really threw me off with this book. I had a hard time reading this book because of the language and lack of explication of the world and individuals in the world. As you go through the book you figure it out, but it would be nice to have it up front. It would even be nice to have a map! The names and locations take a while to get down because they are not familiar, but are used like they are.
The city is named after the great houses but not in familiar fashion. It's just not a language that I am familiar with reading. I don't read many; scratch that, any historical fiction books (aside from The Infernal Devices) but even then, the language is modern. A lot of the characters in this book speak like poor old London and it's just an adjustment to get use to. Takes a few chapters but once in the flow it becomes easier.
This book does provide some very thought provoking ideas that aren't seen to often in books. I actually feel that this book is really for someone that is at least 16; I would even say 17 or 18 because it has pretty adult stuff taking place. There is sex, drugs, murders, violence, and rebellion.
I love the ideas that this book made me think about! For example, Dash has a vendetta against Owen for nocking up his sister and then having her killed while pregnant. He has planed for years and years for the perfect plan for revenge. But at the expense of other that have grown to trust him. How far is one willing to go to carry out their revenge? How far does Dash go? What is the price you can put on revenge?
And:
I wonder which is worse, being condemned to a marriage you don't want or being forced into solitude in case your bloodline is ever needed. ~p.238
So what is worse? Jannik and other bats are the opposite of the Lammers. They are a matricidal society where women have all the power. The men are used basically as DNA donors. And Jannik is in that situation. He is drawn to Felicita because she is the example of what he would one day hope to do, but cant find the courage to.
I always love books that spark a conversation in my head and wake up my neurons. And I found this book do that a lot. It makes you look at your own life and value what you have. Because it could be a lot worse.
This book explores the very old and familiar theme of how others control your life; make decisions for you, tell you how to eat, how to look, where to go and when and who to love. It's nothing very different than the history of our society and it is still evident in some cultures now. So did she make the right decision to runaway. But was it worth all the pain, torture, betrayal she encountered to life her life free? Even if its not as glamorous?
Before, I would have been powdered and perfumed, my hair done in an elaborate style by the patient fingers of servants. The household crake would have written lines in my honor, my dress would have been new, and I would have been as beautifully turned out as glass sculpture from House Canroth. And as empty. ~162
What would you like, to be happy, dirty and full or unhappy, pretty and clean, and empty?