Teaser Tuesday is a weekly bookish meme hosted by MizB of
Should Be Reading
. Anyone can tease others.
Step 1: Grab your current read.

Step 2: Open to a random page.

Step 3: Share two (2) "teaser" sentences from somewhere on that page. Be careful not to include any spoilers so as not to ruin the book for others.

Step 4: Make sure to share the title and the author so other TT participants can add the book to their TBR piles!
And that's now you make a successful tease (as far as a book goes).
By Toni Aleo
"Come here," Shea whispered holding out his hand. Elli looked at him, then his hands, before looking back at him. She bit her lip before taking his hand, and he pulled her to him. She looked up at him and he covered her mouth with his, kissing her so deeply that she was convinced he felt it in his soul. His hand went up into her hair as the other one cupped her face. Elli's hands were at his shoulders as she ate at his mouth. He loved the way she kissed, the way she felt in his hands. Shea moved his hands from her face to her legs, pulling them out from underneath her and laying her back into the couch, where he continued to kiss her lavishly. When he got himself positioned between her legs, she pulled back, eyes half lidded as she looked at him. ~P. 61 (Nook version)
She cuddled into his side with a cute grin on her face. He moved a little, pulling at the crotch of his pants; she looked down, then back up at him.
"Sorry, it's a little tight in there, babe," he muttered, which made her blush deep scarlet as she intensely looked at the screen. He had to grin to himself as he readjusted and moved his arm around her, she was so cute. ~P. 61 (Nook verson)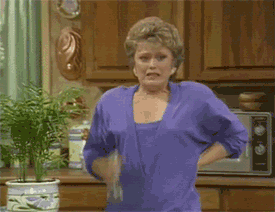 So I know I posted this the other day, but it's such a good book, I'm doing it again! I spent all weekend with Shea and Elli and was up till the wee hours of the morning unable to put it down! It's so delicious!!!! So I hope you enjoy!!!!! and
OMG!!!! Watch me die!!! Ahhhh so I know!! It's a bit steamy but I love it!!! Hehe and then I have a big ass grin when I see the second ones!! Toni just puts in these little
words
you havent seen before, esp when
referring
to tightness in the pants! Oh rawr!!! I love this book and my review will be up soon! This is more of a adult book with
mature
content, so gotta be 18 to read it!!
What is your tease?