HAPPY BOOK BIRTHDAY!!!!!!
So I have some AMAZING news for everyone!! Toni Aleo, author of the Assassins Series decided to release Trying To Score early!!!! Ever in a HUGE hockey mood because her teams playoffs (um MINE ARE TOO BABY!!! GO SHARKS! SO I'm WAY EXCITED FOR THIS) start today, she released the book 2 weeks early!! (See her original post and watch her AMAZING video on her
BLOG
!) I know you have seen me for the past few weeks just totally in love with this book!!! You can read my Taking Shots review
HERE
and my Trying To Score review
HERE
Fallon Parker's dream was to have her family's wine company at the top of all wine magazines and to have a cellar of her own. After graduating from college, she has worked hard to make that dream a reality, even if that meant having a nonexistent love life. She had her chance at love and that was a bust, so she put everything into the wine company. After becoming the official sponsor of the Nashville Assassins, Fallon finally feels like everything is falling in place, that is until Lucas Brooks comes back into her life.
Lucas Brooks hates his life. He is lonely, he is sober, and he is angry. On the ice, when he's not in the sin bin, he the leading scorer in the NHL but off the ice, he is a mess. He threw away the most important person in his life, and has regretted it ever since but when Lucas sees Fallon again after being traded to the Assassins; he is bound and determined to get her back. Even if she wants nothing to do with him.
The sexual tension between Fallon and Lucas is electrifying as Lucas tries to convince Fallon that he is a changed man. Fallon tries to resist Lucas, but it is so hard when all her body wants is his. But when Lucas finds out that Fallon has been keeping a huge secret from him, the game he is playing stops and penalties are called.
With new rules and new players on the ice, will Fallon and Lucas be able to work out their differences and work as a team or will they be left trying to score alone.
So what is a book birthday with out some presents!!! She has kindly offered up 1 copy of her new book to one lucky winner!!! So spread the word and make sure to check out both books!!!
And because this book has mature situations it in, I have to make this an 18+ giveaway.
Must be 18 years or older

Must fill out form below.

Giveaway end 4/21/2012.

Open Internationally, Winner will get 1 ebook copy of Trying To Score from Amazon.
a Rafflecopter giveaway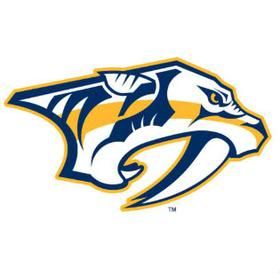 and just for Toni, go PREDS!