I sighed and went back to filling out the application. The whole thing made me feel like my family didn't think I had any right to want something of my own. It bothered me, but I knew I couldn't hold it against them in the long run. We couldn't afford the luxury of wants. We had needs. ~ARC p. 31
When I was reading this book, I didn't know about all the drama that was going on. And honestly I'm glad I didn't because I got a chance to read an book that I know I really enjoyed without having a preconceived influence.
Oh this is such a wonderful girly fairy tale. If you like books that are full of creamy cheesie cheese then check this one out!!!
*I received an Advanced Reading Copy from the publisher in exchange for an honest review. No money was exchanged for this review.
For thirty-five girls, the Selection is the chance of a lifetime. The opportunity to escape the life laid out for them since birth. To be swept up in a world of glittering gowns and priceless jewels. To live in the palace and compete for the heart of the gorgeous Prince Maxon.
But for America Singer, being Selected is a nightmare. It means turning her back on her secret love with Aspen, who is a caste below her. Leaving her home to enter a fierce competition for a crown she doesn't want. Living in a palace that is constantly threatened by violent rebel attacks.
Then America meets Prince Maxon. Gradually, she starts to question all the plans she's made for herself- and realizes that the life she's always dreamed of may not compare to a future she never imagined.
America and Aspen are in love. Full hardily, hopelessly in love. And all they want to do is run away, get married and live the rest of their lives together. But there is a problem, Aspen is a six and America is a five. Two teenagers from different cast systems. And it is unheard of for a woman to marry down. So they have had a secret relationship. For years these two have been meeting secretly and loving each other whenever they can. But can their love overcome their obligations to their families and the difference between them?
"I only really ever hug my mother. Is this okay?" he asked. I laughed. "It's hard to get a hug wrong." ~ARC p. 196
Frustrated from struggling, and getting pressure from her family and even Aspen, American enters her application for the Selection, the dating process for the current prince, Maxon. Every eligible woman of age is asked to if they want to participate. Madly in love with Aspen, America can't think of even one reason to enter, but the monetary compensation is a very big appeal. It would help her family a lot.
Never thinking that she will get selected, she puts in her application and doesn't think anything of it. But when she hears her name called on the broadcast, her life is forever changed. And she doesn't like it.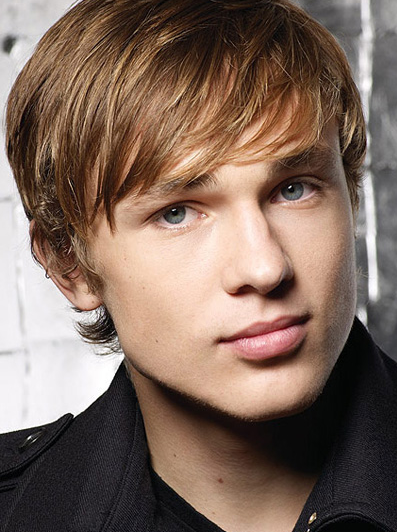 Aspen
This has been said to be Hunger Games meets the Bachelor, however I would say its just pretty much The Bachelor!!!! With almost a Cinderella take. I am a sucker for reality shows and I think that everyone is. And Cass manages to be able to write a reality show! This book I really enjoyed because I'm a HUGE sucker for this kind of stuff!!!!
This book might not be for everyone, and I think that's why there are mixed reviews out there. The story is a bit predictable, a normal girl that is picked out of thousands of girls to be a contender for the Princes heart. But she doesn't want it because she is in love with another. But she soon finds herself developing feelings for the price. And of course he likes her the most! It's predictable but its still fun to see how the author will reveal the story, see how it develops and what plot lines develop. That's why I still read books like this. Because come on we all want to fall in love with a prince. I mean just look at Kate Middleton!
"So you're stubborn, then? Have a bit of a temper?" I saw Maxon covering his mouth with his hands, laughing. "Sometimes." "If you have a temper, would you happen to be the one who yelled at our prince?" I sighed. "Yes, it was me. And right now, my mother is having a heart attack."

Maxon called out to Gavril, "Get her to tell the whole story!" ~ARC p.

245-246
This book is just full of pure cheese!!! It should be called The Grilled Cheese!!! But I so love it! I'm a sucker fort his kind of stuff! Always!!!! And what's so amazing is that by paged 50ish, your heart is already breaking! Cass manages to make you feel emotions, past all the cheese! Seriously on page like 52, I was going OH NO!!!! What the hell are you doing Aspen! WHY!!!!! But but NOOOOOOOO!!!!!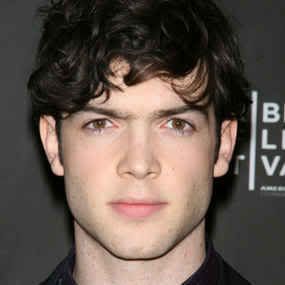 Prince Maxon
This book also gets you getting all excited to see if she will be chosen! I mean you know that she is, because there wouldn't be a book if she wants, but its still exciting to be like oooooo how is it going to happen. And I think that is where the excitement in this book lies, is how will everything be played out! And I can tell you that ugh it's so exciting!
Now what sucks the most about this book is that it is part of a series!! AHHH like we need another series book to love! But that's just how it happens. And I have to say that for one, I'm glad that it's a series. I feel like that we will be able to really get the feel of what all theses girls are going though. It doesn't feel rushed to get though all 35 girls in 300 and something pages! We really get to experience the whole process and really get to know the characters and fall in love with them!
"Miss America Singer of Carolina, Five." I whipped my head back around, and there it was. The picture of me just after I found out Aspen was saving up to marry me. I looked radiant, hopeful, beautiful. I looked like I was in love. And some idiot thought that love was for Prince Maxon.

My mom screamed by my ear, and May jumped up, sending popcorn everywhere. Gerad got excited to and started dancing. Dad… its hard to say, but I think he was secretly smiling behind his book. ~ ARC

p. 56
I'm so excited to see where the next book takes me because it's going to be so exciting. This book we find America a bit resistant to her situation and we are still getting to know the situations. And things happen in the book that make the next book even more exciting!!!! Eeep!!!
I loved this book. I feel it was almost written for me. I love the reality show/behind the scenes feel of the book. I even liked the predictability of it. This is a very fast read and I found my self not being able to put it down! I devoured this book like a dog stealing the thanksgiving turkey off the table! It's not going to be a book for everybody, but if you like cheesy romance and reality shows then this is for you! I know I'm a sucker for that type of stuff!!!
This book is for the hopeless romantic that believes love will overcome everything! It's for those that love to read a good love story and love discovering a relationship developing between two people. It's also for those that love to see the main character discover who she is.
"No. I'm not choosing him or you. I'm choosing me." ~ARC
p. 326