Ok guys today I have yet another treat for you from my wonderful buddie, Toni Aleo, the author of the Assassin series is stoping by on here from the blog tour, to give you all an inside to her life!! If you don't know by now, I love this series!! I have included the link to both of my reviews for this series,
Taking Shots
and
Trying To Score
.
So I have Toni here for my very first author interview and I have to say that I'm pretty fricking excited!!
TT
is me and
TA
is Toni!
Toni and Shea Himself, with his beautiful
playoff beard!
TT: Hello, Toni, its great of you to come by today, how is life?
TA: Its pretty fantastic! I'm pissed that my boys have been losing, but DID YOU SEE GAME 3!!! My boys are coming back and are going to take the cyots down!!!!! But I got to spend the morning with Shea so life is, hehe yea it's fantastic!
TT: That's great! Lets get right to the questions! What inspired you to write? And where do you find your inspiration for books? And where do your ideas come from?
TA: Oh geez Tara that's like 9 questions in one! Everyday life; things happen and I throw it in my books, or people come into my mind and their live is there for me to write. Its intense, I love when I have two characters going at in my mind, or when a touching heart to heart happens. It just makes me happy.
TT: Like the time they wouldn't let you take a nap? Haha
TA: I KNOW RIGHT?!?!
TT: I know you are a huge hockey fan, but what made you decided to write your books about hockey boys?
TA: Like you said I love hockey, and honestly I think hockey boys are hot. No matter what, they are hot. There is something about a man smashing another man's face in with his fist that turns me on.
TT: Amen SISTA! How is it writing for a man?
TA: I like it and hate it. Sometimes I feel I can make them girly, but then my husband will reassure me that if he wasn't the way he was he might say that to me and everything is right in the world.
TT: How do you get into the mind to be someone else, like your characters? Do they talk to you like an interview to get to know them or do you just become another person and have voices in your head?
TA: I become them most of the time. I'll sit here talking to no one and people around me know just to nod their heads and walk the other way. I am probably borderline schizo because I have 12 different people in my mind that play on blast 24-7.
TT: Can you tell us what to expect with the rest of the series?
TA: A bunch of awesomeness….hehehe. Book Three is Empty Net, book 4 is Blue Lines, book 5 is Breaking Away and book 6 will be Laces and Lace. All in all expect issues, sex, and happily ever afters!
TT: I hear that Laces and Lace won't be the last book in the series is that true?
TA: Theheehe, maaaaaaybe… haha! YES there is going to be a book 7.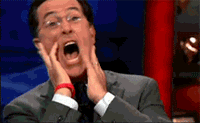 TT:EEEEP!!!! *goes all fangirl*
TA: Haha yea its going to be fantastic!!! I'm still working on the outline, but I'm excited!
TT: Is the hockey hero going to be a pantie dropper like Lucas?
TA: Yeah, its gonna be a bad boy hockey player.
TT: *Dies* excuse me while I Blanch myself
TT: Ok I'm better now. Lets continue. What will you do after the series is finished?
TA: Heck, I don't know. I don't want to think of that….. can I start over with Shea?
TT: Hummm I guess!!! But I mean there has to be some more hot boys that need love too!!
TA: Sure there is! I'm not releasing that till Saturday!
TT: Do you want me to ask you something about the inspiration for Shea??? Or do you just want to gush right here???
TA: Omgomgomgomgomgogmgmgomoggnrjshbgdfuygberuybgtertyer
buertberuyberter, he is just so freaking gorgeous and perfect and sexy, and omg, I would soooooooooooooooooooooooo use my hall pass on that guy!
Just for you Toni! I have never wanted to be
a mouth guard so bad in my life! RAWR!
TT: Do you need to Blanch yourself?
TA: Yes, please, someone hand me a damn water bottle!
TT: If you had to describe Elli and Shea in one word, what would it be?
TT: If you had to describe Lucas and Fallon in one word, what would it be?
TT: When you first began writing, what kept you motivated to keep going?
TA: I didn't. I always quit. Taking Shots is the first book I started and finished. I think that's why it means so much to me.
TT: What is it like being self-published? Do you ever hope that you will still get picked up??
TA: I love it, and hate it. I love it because I have control over everything, I hate it because of the editing aspect. I have had four different editors and didn't get a fantastic one till Trying to Score. It's frustrating. Also the cost of books is outrageous! Ahh. So yes, I would love to get pick up, just so they'll pay for my books and to send me around the world to meet my fans!
TT: Uh yea cuz you could come out here to California!!
TT: Now you books contain some seamy parts, do you think that deters some readers or brings more to them?
TA: Um, I hope it doesn't. I don't hid what I write. My friends and family call my books porn books so I hope people know what it is. I think it might bring em on in, everyone loves sex! At least I do!
TT: It sure brought me!! I know I love it!! Where is your favorite place to write?
TA: I don't really tell people about my books. I'm kinda bashful about it!
TT: I have noticed that both of your books address some major issues that the characters have, was that your intention to or did it just happen that way? Like for example, Elli has body issues; Lucas is struggling with dad issues as well as dyslexia and previous substance abuse and Fallon has huge trust issues and daddy issues.
TA: All their issues are issues that I have dealt with, so I know them. I think a story should have depth and I hate when a book is like this:
Then they get back together.
I want people to ride the Toni Aleo roller coaster of craziness.
TT: I know I like riding the Toni roller coaster!! It's so much fun!! I even got a souvenir photo! See
TA: BUAHAHAHAHAHA OMG!!! laughs hysterically, I LOVE IT!
TT: Now I have only know your for a little while, but when you write, I can tell some of what your characters say is how you talk. How much of your books are drawn from your own life?
TA: A LOT! My friends will read my books and say that its like hearing me read it to them or that they are reading my life….hehe.
TT: I know it felt like you were reading to me!
TT: What do you hope your readers take away after reading your books?
TA: I hope that they walk away feeling good, and happy.
I want to have give humngo thanks to Toni for putting up with my craziness! It was a blast and I know I can wait for more from you!!
Now a super special treat for everyone!!! Here is another chance to win her amazing book, Trying To Score!!! And also to replace all those panties you are going to lose because of Lucas, there is also a chance to win a gift card to Victoria's Secret.
a Rafflecopter giveaway
I hope you all enjoyed my first author interview! It was a blast to do it!! And be sure to check out the books!! You won't be disappointed! And don't forget to check out all the stops on the tour
HERE