Today I'm very excited! The Sound Bites: A Rock & Roll Love Story blog tour makes a stop here TODAY! And they come with GREAT GOODIES!!! We have a lovely excerpt and a special surprise! A GIVEAWAY!! Very exciting!!!
Renee Evans has a knack for trouble. After walking in on her best friend and boyfriend in bed together, twenty-five year-old Renee flees sunny Los Angeles and her dream job as a music journalist and returns to her hometown of Boston – only to meet Dylan Cavallari, the mysterious, aspiring musician who lives in her apartment building. Dylan's piercing gaze and womanizing demeanor make him exactly the type of guy that Renee should steer clear of – which is most likely the reason she falls for him. But when Renee's troublesome ex comes back and threatens to drive her and Dylan apart, Renee is forced to face her past and save her relationship with Dylan before it's too late.
Sound Bites dramatizes what happens when Renee finds herself caught between a painful past and an uncertain future. Happiness turns out to be within her grasp, but it all depends on whether she can trust herself enough to make the right decisions. Sound Bites is a novel about love, friendship, betrayal, forgiveness, and the power of music to help you find your way.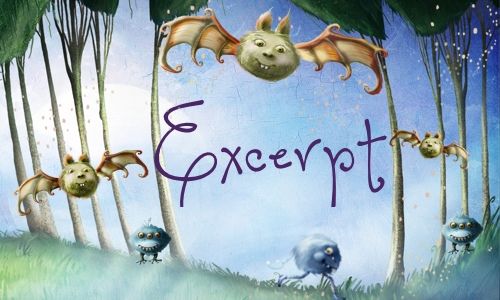 I told the cab driver to drop me off atthe corner of my street, figuring I could use a five-minute walk to clear myhead. I hopped out and started walking towards my apartment, taking note of thesad fact that every single building on my street looked exactly like mine.There was no diversity, no unique structure, just one identical building afterthe other. Something about it made my heart hurt.
I'd almost reached my apartment when Inoticed a man sitting on my front steps. He looked young, possibly my age, butit was hard to tell when the inside of my head felt like a tilt-a-whirl. He wasstaring down at the steps, fiddling with a twig, looking lost in his own sadworld of thoughts. I wondered if he was locked out of his apartment. I'd nevernoticed him before, but then again, I had been so wrapped in Dylan that Iprobably could have tripped over him in the hallway and not remembered him.
"Excuse me," I called to him as Iascended the stairs. "Do you need me to let you in?"
As soon as our eyes met, the panic thatshot up my spine stripped me of all powers of speech. I stood there in a stateof shock and wondered if my eyes were playing tricks on me.
This can't be happening, I thought tomyself. This isn't real.
But as soon as he started to speak, Iknew it was him.
Fantastic right?
And here is the best part! The giveaway!!!