Teaser Tuesday is a weekly bookish meme hosted by MizB of
Should Be Reading
. Anyone can tease others.
Step 1: Grab your current read.

Step 2: Open to a random page.

Step 3: Share two (2) "teaser" sentences from somewhere on that page. Be careful not to include any spoilers so as not to ruin the book for others.

Step 4: Make sure to share the title and the author so other TT participants can add the book to their TBR piles!
And that's now you make a successful tease (as far as a book goes).
Ok so I may have gone overboard here, but I'm pretty sure that you won't mind...I hope...
by Jennifer L. Armentrout
Expected publication: August 14, 2012 Entangled Teen
"What are we going to do kitten?"




My toes curled at the deep octave of his voice.

"

I don't know."

"I have a few ideas."

I cracked a grin. "I'm sure you do."

"Wanna hear about them? Although, I'm much better at the show part rather than the tell."

"Somehow, I believe you."

"If you didn't, I could always give you a teaser." He paused, and I could hear the smile in his voice. "You bookish people love teasers, don't you?" ~ARC p. 340
I couldn't help but put this one in here!!! I mean seriously!! Daemon gets us bloggers!!



"Because I know." Daemon appeared in front of me, eyes narrowed. He thumped his hand off his chest, directly above his heart. "Because I know what I feel in here. And I'm not the type of person to run from anything, no matter how hard it is. I'd rather face-plant against a brick wall than live for the rest of my life wondering what could've been. And you know what? I don't think you were the type to run either. Maybe I was wrong." ~ARC p.154
HELLO!!!!! Oh holy major swoon!!! This was just too much!!!
"Well, it was probably the fever. You were burning up."




My eyes snapped back to his. "You touched me?"

"Yes, I touched you…and you weren't wearing a lot of clothes." The smug stretch of his lips spread. "And you were soaked …in a white T-shirt. Nice look. Very nice."

Heat crept over my cheeks. "The lake…it wasn't a dream?" Daemon shook his head.

"Oh my God, so I did go swimming in the lake?"

He pushed off the desk and took one step forward, which put him in the same breathing space as me… if he actually needed to breathe. "You did. Not something I expected to see on Monday night, but I'm not complaining. I saw a lot."

"Shut up," I hissed.

"Don't be embarrassed." He reached out, tugging on the sleeve of my cardigan. I smacked his hand away. "It's not like I haven't seen the upper part before, and I didn't get a real good look down—"

I came off the desk swinging. My knuckles only brushed his face before he caught my hand. Wowzer, he was fast. Daemon pulled me up against his chest and lowered his head, eyes snapping with restrained anger. "Don't hit, kitten. It's not nice." ~ARC p.24-25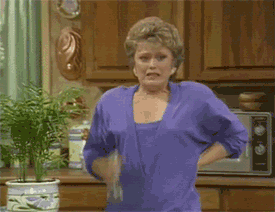 Okay, I feel better now!!! So I hope you all enjoyed these teasers today!!! The Daemon Invasion starts TODAY!!! Along with the AMAZING 30 Days of Daemon Blog tour from Entangled!!! This is just a TINY bit of what I have in store for you later in the week. Because YES I am on this tour!! I'm so damn excited!!!! Be prepared to have all things JLA coming up this summer!!!
Here is the list of bloggers who are on the stop, check it out! It's so amazing!!
Stuck in Books
– Interview with Daemon and Seth from the Covenant Series
K-Books
– Favourite Daemon Moments/Quotes
How did my teaser go? Did I kill all my readers?