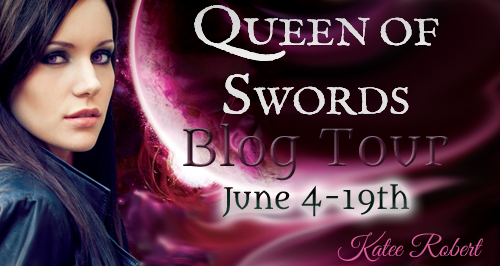 Hey everyone! I have another SPECIAL treat for you today. I know!! Being part of the Tater nation this week is just FANTASMIAL!! Sorry I have decided that, that is my word of the day! It's about the umpteenth time I have used that word but it's just so cool! I might move to Fantasmic next week because well I feel like being bit by the Disney bug!
Anyway ok back to the post!!! Today I have a SUPER funny interview with Katee Robert, author of the Queen of Swords series, that is published by one of my FAVORITE new publishing companies, Entangled!!!
So here is the interview and be sure to check the end of this post because there is some super AWESOMENESS there!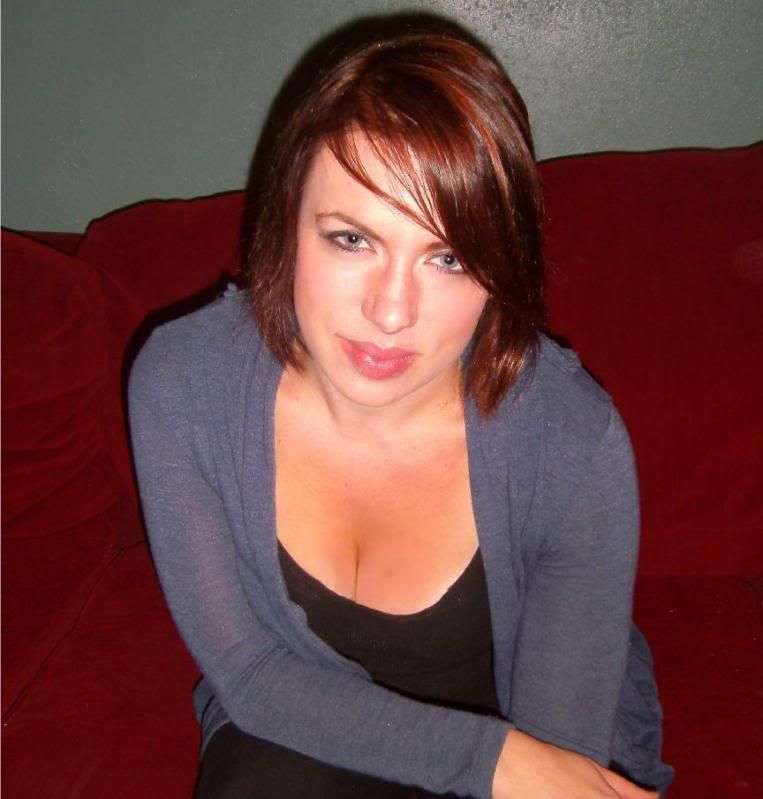 Katee Robert learned to tell stories at her grandpa's knee. Her favorites then were the rather epic adventures of The Three Bears, but at age twelve she discovered romance novels and never looked back. Now living in Eastern Washington, she spends her time—in between ogling men's goodies and planning for the inevitable zombie apocalypse—writing speculative romance novels.
As always,
TT
is me and
Katee
is, well Katee (did I mention I LOVE the spelling of her name!?!)
TT: What inspired you to write?
Katee: My grandpa used to tell us stories before bed. For the most part, they were centered around the three bears and the adventures they went on. I think he's the one who got me started telling my own stories and the most natural way to do that (for me) was to write.
TT: Awwwww I love me some grandparents!!! I love all the stories my grandpa would tell me! And let me tell you, they were ADVENTERIOUS!!!
TT: Where do you find your inspiration for books?
Katee: I find it in everything--Books, T.V, movies, life in general. Once I start asking "What if..." I have to follow that thought down the rabbit hole.
TT: How do you get into the mind to be someone else, like your characters? Do they talk to you like an interview to get to know them or do you just become another person?
Katee: Oh wow, I don't think I've ever thought about this before. It's somewhere in between those options. They don't exist as voices inside my head, exactly, but I don't slip into their skin either. I start playing "what if" with a certain character until things click into place. Then I write and am pretty much just a conduit for the story and characters (though, let's be honest, I totally play with them--I'm mean like that)
TT: Can you tell us what to expect with the rest of the series?
Katee: The events in Queen of Swords set of a chain reaction that's felt through the entire universe. Both the second and third book are about that reaction coming to a head and the crazy-sauce stuff that happens as a result. The heroines in the next two books are Jenny and then Sadie. You'll have to read them to meet the heroes ;)
TT: What will you do after the series is finished?
Katee: At this point, I'm not completely sure. I have an idea fleshed out for a spin-off series, but we'll have to wait and see if it works out. In the meantime, I'm having a blast writing category romances for Entangled's imprints.
TT: SERIOUSLY I would also!!! Entangled is a force to be reckoned with!
TT: If you had to describe Boone and Ophelia in one word, what would it be?
TT: OOOOOOOOOOO me likie that!
TT: When you first began writing, what kept you motivated to keep going?
Katee: The overwhelming desire to see what happens next. While I plot a bit more now, at the beginning I was a completely pantser--and I HAD to know what happened next.
TT: Where is your fav place to write?
Katee: I have a Katee-sized dent in the short couch in my living room.
TT: I have a Tara sized dent in my couch also!! I love it!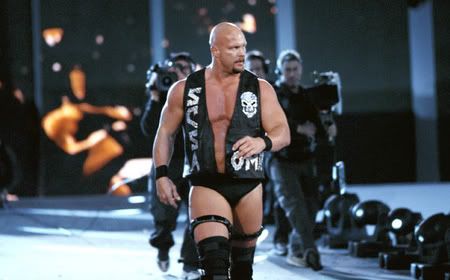 Katee: My first love was Stone Cold Steve Austin. Whenever he would come into the ring in his cut-off jeans and leather vest, and then pound a beer, my grade-school heart when pitter-patter. I blame him and Damon Salvatore for my unhealthy obsession with bad boys. They totally imprinted on my young brain.
TT: Oh GIRL!!!!! He does do something to our lady parts doesn't he! Ooh and do not get me started on Damon!!!
TT: What do you hope your readers take away after reading your books?
Katee: That even during the darkest times, there are still bright points--friends, family, and love.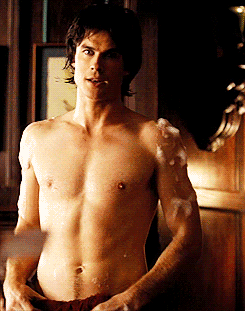 Um cuz yea, im still thinking about Damon!!
OoOH Rawr!!!
So there you go people!!! I seriously just fell in love with Katee!! And I hope you all did to!!! Now about these COMBUSTIABLE books!!!
Marianna Zain is in trouble. The handsome stranger she just kissed? He's a member of the most terrifying hate-group in the universe. Even after he takes her captive, Marianna can't shake her initial instincts that he's a man of worth…and her only chance at escaping death.
One of Sanctify's most decorated lieutenants, Gerard Leoni thought he had everything figured out. But then he crosses paths with a Diviner, the most despised of the alien races, and is honor-bound to bring her in. One night with Marianna makes him question everything he knows.
As the day of her scheduled execution draws near, Marianna forms a plan. She's going to seduce Gerard—a task that would be simpler if she weren't being seduced as well. But Sanctify doesn't take kindly to their people cavorting with aliens, and instead of finding a savior, Marianna may be dragging Gerald to his death alongside her…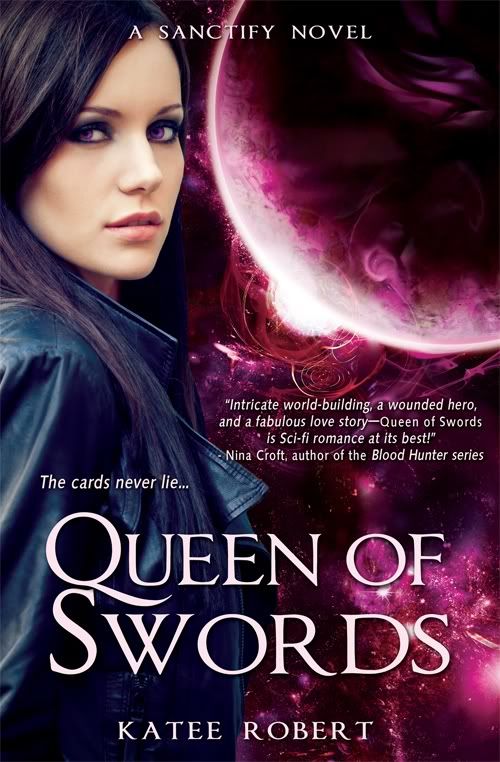 by Katee Robert
When the cards tell Ophelia Leoni she's supposed to marry the Prince of Hansarda, the gunrunner grits her teeth and boards the starship that comes for her. It doesn't matter if the ship's commander is the gorgeous stranger she just spent a wild, drunken night with. As a Diviner, she's painfully aware the cards don't lie. Ever.
Boone O'Keirna knows Ophelia is trouble the second he sees the way she moves. Not about to let the deadly little hellcat marry his sadistic half-brother, Boone pretends to be the Prince's emissary and kidnaps Ophelia. Too bad they can't be in the same room without him wanting to throw her out an airlock–or into bed.
Even as they fight each other–and their explosive attraction–Ophelia and Boone sense something is wrong. Too much is going their way. Soon, they realize while the cards may never lie, the truth is sometimes hidden between them...and the future king of Hansarda is not one to take defeat lying down.
And to top it all off I have another giveaway for you!!1 I think I might reach a record for most giveaways going on at the same time!!!
So! Here is a chance for you to win an eBook copy of Queen of Swords!!! You know the drill (at least I hope, cuz I have about two other giveaways going on!)
Must be 18 years or older

Must fill out form below.

Giveaway end 6/24/2012.

Open Internationally

Winner will get 1 eBook copy of Queen of Swords by Katee Robert
a Rafflecopter giveaway
That's all folks!!!! I hope you enjoyed everything that has been going on lately!! I know I sure have!!! And don't forget to enter my
500 Tots giveaway
and also my
Everneath Giveaway
!!!!