He raised his hand and gently ran the pad of his thumb over my bottom lip. I mentally imagined biting his thumb and pulling it into my mouth to suck it but I didn't actually do it. Instead, I just stopped breathing. ~ARC p. 37
Oh my god what the hell!?!? It's over? I didn't even notice I finished it!! And now I'm all sad!!! Holy fucking shit Abbi!! What did you do to me!!! I want to go camping sooooooooo bad!! And where is my damn bucket of ice water!?!?!?!
by Abbi Glines
*I received an Advanced Reading Copy from the author in exchange for an honest review. She infact did not promise me a nice with Sawyer or Vincent... sadly ;)
He may have given her up without a fight, but Sawyer Vincent is far from over losing the girl he's loved all of his life. Instead of giving up his best friend and the girl he thought he'd spend forever with, he gave Ashton and his brother Beau his blessing. However, adjusting to seeing Ashton wrapped up in Beau's arms isn't easy. Complicating everything even more, Ashton's cousin Lana is in town for the summer. Sweet, kind, soft-spoken Lana, who gets under his skin. Just being near her makes him forget all about Ashton and his broken heart. Lana is everything he wanted Ashton to be except she isn't Ashton. She lacks the backbone to stand up for herself and confidence that Ashton wears like a crown.
Lana McDaniel has lived her life in her cousin's shadow. While Lana struggled with her grades no matter how hard she tried, her mother praised Ashton's intelligence. She hadn't been blessed with Ashton's blond hair and flawless skin, but that didn't keep her mother from lamenting her naturally red hair and freckles. But none of that would have mattered if Ashton hadn't always had Sawyer Vincent wrapped around her finger -- the only boy Lana wanted. Once Ashton let Sawyer go, Lana had been so sure that he'd move on. Determined to make Sawyer finally see her, she'd talked her mother into letting her spend the summer with Ashton. But Sawyer is still in love with Ashton, and Lana isn't going to be anyone's rebound girl. No matter how yummy Sawyer Vincent's kisses taste.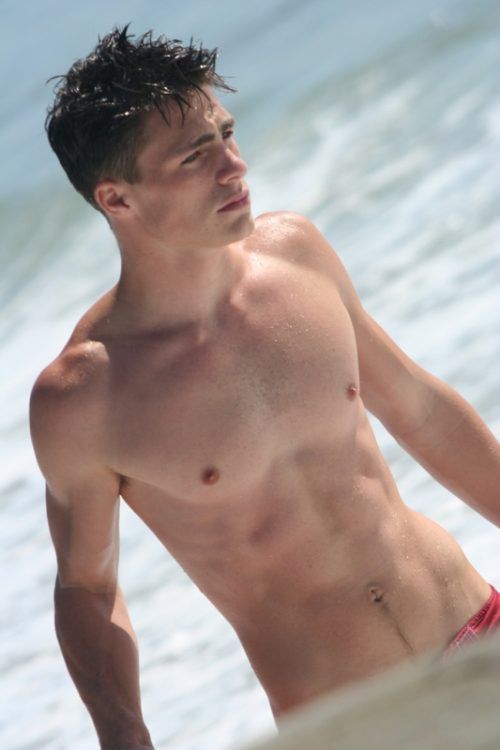 Sawyer Vincent in
The Vincent Brothers
Oh man!!!! I love me some Abbi Glines books and this comes as no surprise that I LOVE this one!!! I have been pining over this book for a LONG time!! I mean that cover is just so sexy for some reason!! But it is NOTHING compared to what is inside the book!
It has been a little bit since I have read Vincent Boys and I have to tell you that I was FIRMLY rooting for Beau! And did not care about Sawyer!!! But no more than about three paragraphs in was I pining all over Sawyer!!! And my heart was starting to break!!
Sawyer Vincent is the perfect catch and has the perfect life. Perfect parents, promising football career and the best girl in the world, Ashton. But that all changed when Ashton's free spirit couldn't stay hidden any longer and she was swept away by none other than his BROTHER, Beau. Knowing that Ash and Beau were meant for each other, ever since they were kids it was always Ash and Beau, Sawyer walked away and gave them his blessing.
But six months later, the pain is still there. And now he has to watch the major love of his life, be loved by someone else.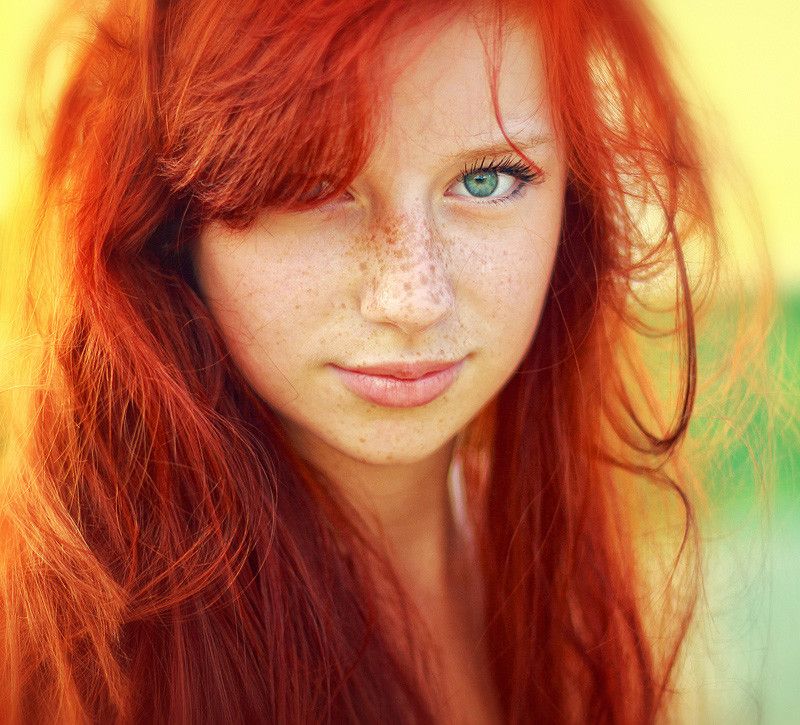 Lana from The Vincent Brothers
Lana McDaniels has always been second. Second to her perfect cousin, Ash. Second in her family, and never the one to get the attention from the boys. But Lana has had enough. This summer, she was going to be first. And she wants to be first for Sawyer Vincent, her cousins perfect man. But Ash let him go to be with Beau. Lana sees her opportunity to snag up Sawyer before anyone. But she knows that he will never go for the girl she has been, quiet, mousy, safe Lana. But that is going to change, Lana is going to change.
How blind could one person be? Ashton had always been clueless to the world around her. She had her little small bubble and she worried about what affected her and nothing more. Now, I was invading her bubble and she was noticing things that she should have picked up years ago. ~ARC p. 62
The Vincent Brothers is told in alternating POVs between Sawyer (oh swoon) and Lana (LUCKY SOB!), with a special treat at the end (EEEEP!). I have to say, the more and more I read from alternating POV, the more I really start to love them. And this is no different. We go between Sawyer and Lana through out the whole book. It really adds to the story and is quite stimulating!!!
This book opens right at the epilogue of Vincent Boys, where Ash was sitting at the tree and Sawyer was talking to her, pretty much giving her the freedom she needed. And in Vincent Boys, it was told from Ash and Beau POV and now we get to see what Sawyer was feeling. And people, it's a whole lot of mess! Abbi opens up with total heartbreak and you quickly feel Sawyer tugging at your heart strings.
Now Beau is a bad boy all the good girls pine over! I mean the things I want to do in the back of his truck bed, well I won't smut up my blog because then I would have to make this an 18+ blog and and it would be a big mess. But well, hehe yea I'll leave it there. Lets just say it's way, WAY steamy what I would do to Beau. HOWEVER!!!! I now want to go camping with Sawyer and I mean LADIES!!! The things I would do in that tent would make a porn star blush! He just took me by surprise! I mean like WOW GIRLS!!! Who knew Sawyer had an inner lion!
Ashton laughed and threw another pair of shorts on her bed to pack. "Bears can't unzip tents Lana."

"Well chainsaw psychos who wander the woods looking for young girls all alone to chop up into pieces can," I replied.

"There are no chainsaw psychos! I can't believe you've never been camping. It's safe, Lana. I promise."

"Easy for you to say. You'll be snuggled up safely in the arms of Beau Vincent. I'm more than positive he could take on a black bear," I muttered. ~ARC p. 129
I had a couple issues with this book. One it's NOT LONG ENOUGH!!!!! I could have easily used another 100 pages. I think that everything that happened would have played out better with a 100 more pages. Some things felt rushed and choppy.
Second was Lana was too easy to forgive. And again this could have been fixed with 100 more pages.
The ending felt rushed. Again 100 more pages.
I feel like we jut barely touched the surface of Sawyer and Lana's story. And I just wanted more. It was just not enough!
I know I'm a selfish, unsatisfied steam machine, but I want more of Sawyer!!! He is just so yummie and you never see it coming!
I LOVE Jewel. If you want to read a book about a best friend that drives you crazy but fulfills the definition of FIERCLY devoted, read this baby. Jewel is crazy, hot, sexy and a total party girl, but I would LOVE to have her in my corner.
Jewel giggled and leaned back in her chair, "Whatever, you're the only person on earth who can read through my lies. I prefer to think of it as acting. I so think I need to move to Hollywood. I'd be brilliant on the big screen. Or maybe just a CW show…oooooooh. I could be on Vampire Diaries and lure Damon away from his infatuation from Elena. Then I could do one of those naked scenes he likes to do so well." ~ARC p. 215
And now Lana!!! Talk about a girl you can totally relate to. Her need to be noticed by her family is completely believable. I truly felt this girl's pain when she was talking to her mother and the crap her dad did was DISGUSTING! There were some things I didn't like that Lana did and that was how quickly she forgave Sawyer for what he did. And again, I refer you to my previous comment about needing 100 more pages. I really think that this could be longer! Gah!!!
Overall, Abbi delivers another beautiful contemporary romance book that is perfect for the summer, winter, spring and fall. You will quickly fall in love with Lana, Sawyer Beau and Ashton all over again. If you love a good romance book, but a tingling of emotion and FLODDING of steam pick this one up. You WILL not be disappointed!
Abbi's ability to get my heart racing then shatter it into a million pieces is truly unique. You feel for Sawyer's pain (which I will be honest, I didn't care about in the first book!) and you also want to FEEL Sawyer! Oh eheeh this book totally made me need my Blanch!
Sawyer: What are you doing?
Sawyer Why aren't you packing?
Me: B/C I'm stressing over the black bears that are going to eat me in my sleep.
Sawyer: HA! No black bears will eat you. They don't do red heads. You're safe.
Me: Very funny. I happen to know that they aren't very picky and that there are plenty of them in Cheaha.
Sawyer: Naw, I've never seen one there.
Me: Well they're there. Google it.
Sawyer: I'll keep you safe.
Me: Maybe during the day but at night when I'm alone in my tent they'll come for me.
Sawyer: Alone in your ten? Um no. you're in my tent.
Sawyer: Hell yea I'm sure. Why do you think I'm going on this camping trip?
Me: Um.. because you like to sleep on hard rocky ground and get chased by bears?
Sawyer: Funny. Go take your cute little ass to your room and get packing.