Teaser Tuesday is a weekly bookish meme hosted by MizB of
Should Be Reading
. Anyone can tease others.
Step 1: Grab your current read.

Step 2: Open to a random page.

Step 3: Share two (2) "teaser" sentences from somewhere on that page. Be careful not to include any spoilers so as not to ruin the book for others.

Step 4: Make sure to share the title and the author so other TT participants can add the book to their TBR piles!
And that's now you make a successful tease (as far as a book goes).
So I finished another book last night and although I think I'm reading about fifty books right now, none are quite teaser worthy. So I'm again picking a book I previously read. This book is amazing and a total heartbreaker!!!
by Katie McGarry
"My father is a control freak, I hate my stepmother, my brother is dead and my mother has … well … issues. How do you think I'm doing?" That's how I would have loved to respond to Mrs. Collins's question, but my father placed too much importance on appearance for me to answer honestly, instead, I blinked three times and said, "Fine." ~ARC Kindle location 12
This is seriously like the first page of the book!!! And totally sets the mood for the book!!! I love Echo and this is the reason why!
"Do you have some sort of issue with jackets?" Come freaking on. Why couldn't I get rid of him? I spun around and nearly ran into Noah. Depth perception and beer obviously weren't related. "Are you determined to ruin my life?" shut up, Echo. "I mean, do you have nothing else to do but destroy me?" that's enough. You can stop anytime now. "Didn't you come to this party to tell everyone about my scars?" and I officially became the after school special on why teenagers shouldn't drink. ~ARC Kindle location 467
Le Sigh… Oh Noah!!!! You are by far one yummie, yummie hunk of jerky man candy!!!! I just want to sink my teeth into him and…well you get the picture!!!
I hope you enjoyed these teasers!!!
Don't forget I am your Kaidan Rowe advocate in the upcoming YA Crush Tourney! I hope I can count on your votes!!! VOTE FOR KAIDAN ON JULY 13!!! We need to BEAT FINNICK!!! See the official #TeamKaidan page
HERE
for more info.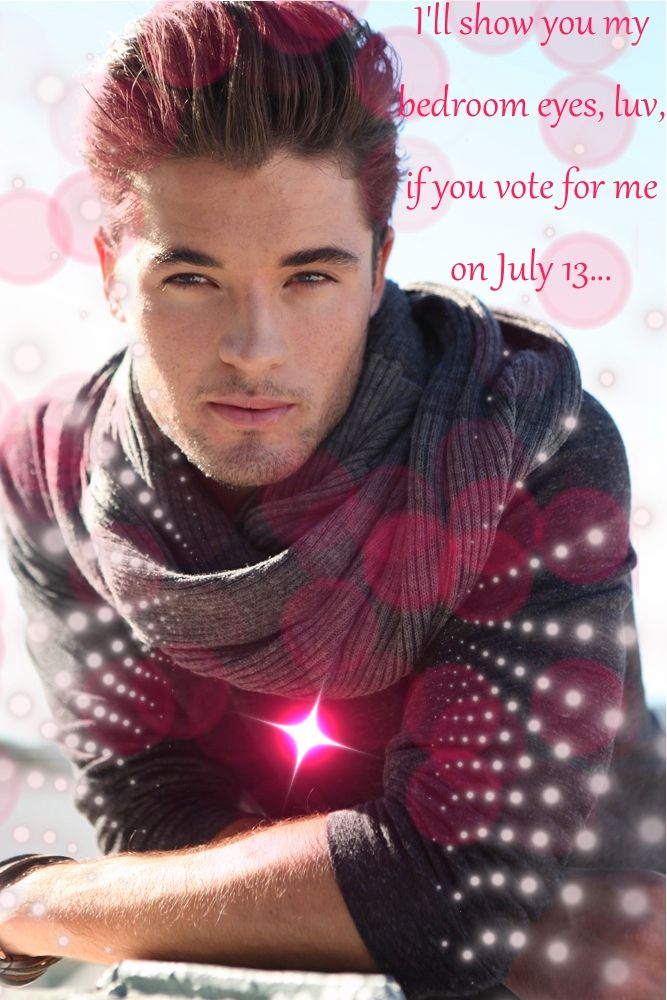 Don't forget, I still have my 500 Tots giveaway going on!!! PLUS!!

Holy HAWT Alien Tots Commander
Win 1 of 12 books, including a chance to win an eARC of Onyx by Jennifer L. Armentrout