But it was for the better. It was. She could hate me—she should hate me. Then she'd stay away from us. I'd warn Dee. And that was that. It couldn't be any other way, because that girl was trouble. Trouble wrapped up in a tiny package, complete with a freaking bow.
And worse yet, she was just the kind of trouble I liked.
~Daemon p. 9
I don't even know where to begin!! This book is BEYOND amazing!!! I started my love for Jennifer with this book!!!
by Jennifer L. Armentrout
When we moved to West Virginia right before my senior year, I'd pretty much resigned myself to thick accents, dodgy internet access, and a whole lot of boring…. until I spotted my hot neighbor, with his looming height and eerie green eyes. Things were looking up.
And then he opened his mouth.
Daemon is infuriating. Arrogant. Stab-worthy. We do not get along. At all. But when a stranger attacks me and Daemon literally freezes time with a wave of his hand, well, something…unexpected happens.
The hot alien living next door marks me.
You heard me. Alien. Turns out Daemon and his sister have a galaxy of enemies wanting to steal their abilities, and Daemon's touch has me lit up like the Vegas Strip. The only way I'm getting out of this alive is by sticking close to Daemon until my alien mojo fades.
If I don't kill him first, that is.
This book has changed my life! I read this book for the first time in November. And I was totally scared because I just finished reading Beautiful Disaster (and talk about a book that changed my life!) I was worried about this book because I didn't think anything could live up to Travis and all the amazingness that is BD. Because that book seriously changed my life!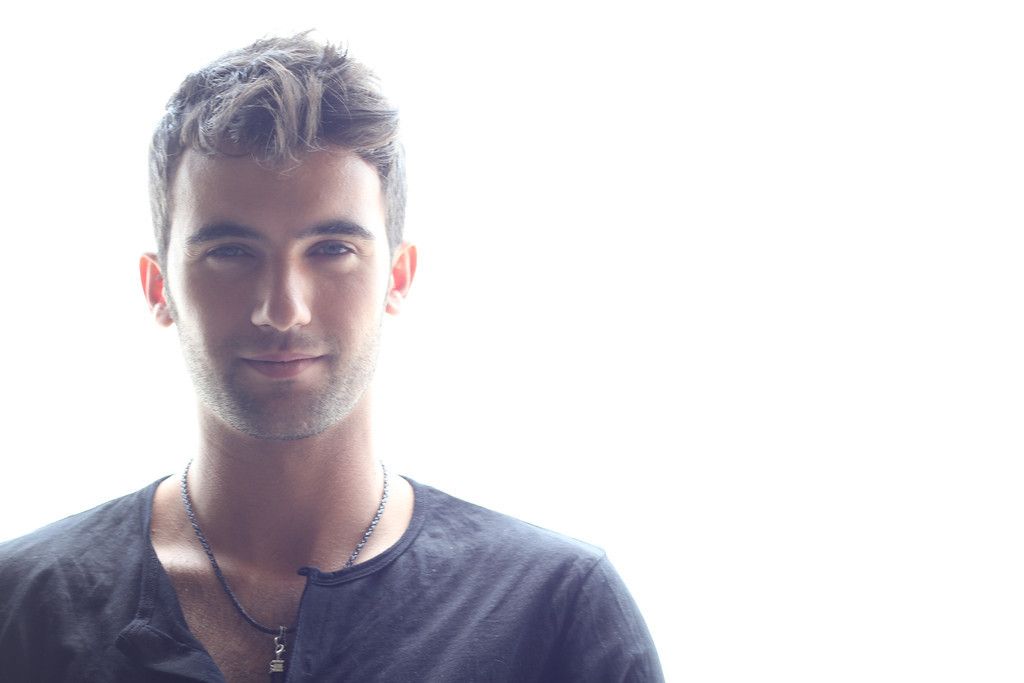 Daemon Black
But, this is the true testament to Jennifer and her ability to create amazing characters. Daemon not only made me forget about Travis (which was hard) but he also stood on his own and surpassed my expectations.
This book I just can't say enough about. If you know me, or have followed me on ANYTHING, I'm sure I have tried to get you to read this book at least once.
I hastily averted my eyes to my notebook, but I still knew he'd taken the set directly behind me. The entire length of my back tingled. A second later, I felt something poke me in my back. Biting down on my lip, I glanced over my shoulder.




His smile was lopsided. "How's the arm, Kittycat?"




Excitement and dread warned inside me. Did he write on my back? I wouldn't be surprised if he had. I felt my cheeks redden at the sparkle in his green eyes. p. 117
Obsidian is original, amazing and filled with so much action and romance, you will be burping up quotes and in a total book coma like it's the day after Thanksgiving and your mom made your pumpkin pie
cheesecake
!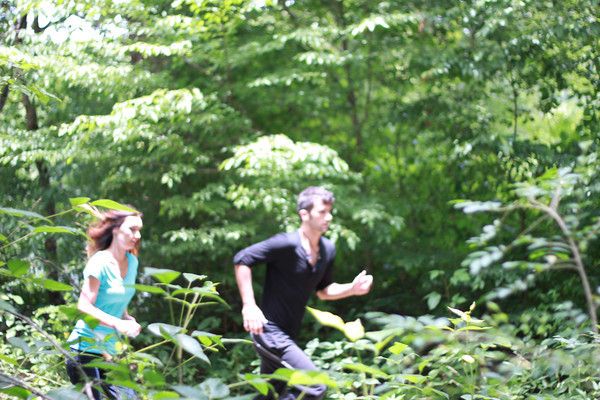 This book follows Katy, a book blogger (amazing!), who moved to a bumfuck town with her mom after her dad died. While moving in, she meets the boy next door. And you think 'Oh how sweet, the boy next door is going to be a charm!' Well sorry folks! He is an ass!!!
Beautiful face. Beautiful body. Horrible attitude. It was the holy trinity of hot boys.
See what I mean! But the best part about this nasty encounter, HE IS HALF NAKED! Oh lordy!!! But the sexy boy next door has a sister, a lonely sister that wants nothing more than to befriend the "normal" new girl.
Fiercely protective, Daemon tries his hardest to prevent this impending friendship between Dee (his sister) and Katy. But it fails. And now Daemon puts on his big bad wolf costume, because he will do anything to protect his family.
But when Katy gets attacked, Daemon is the one to save her. And what he does, changes both of their lives. Forever.
I reread this book again in May because it was just totally beyond amazing and even with all my note taking (see photo) I'm still having a hard time putting my feelings into words. I don't reread books often. And I have a feeling that I will be re-reading this book many times every year!


I don't think I could have asked for a better book to be written. Seriously! It has everything you need to make a perfect book: hot sexy boy, kick ass female that DOESN'T WINE, totally amazing BFF and so much snark you will be begging for more! It will crack you up and have you in stitches!
Holy Hawt Chemisty, Batman!
So lets talk about the hot sexy boy, Daemon. Ooooooo I don't even know where to start! I'm going to try to form words about him but its pretty impossible! He is fiercely protective of his family, a smart-ass like you wouldn't believe and god damn if he doesn't have a heart of gold! I just want to eat him up! Run my fingers through his hair and touch his inner light!!!! Ok I'll stop there before I have to put an R ratting on this review! If you follow me on Twitter, FB or anywhere else and you know how much I love daemon! He really is my numero uno book boyfriend!!! I CAN NOT get enough of him. Mmmm my cookie monster!
NEXT! Our kick ass Katy!!! It has been a personality flaw lately to make heroines incredible strong but also infallibly stupid lately. And it's getting rather annoying! So I have to thank Jennifer for making Katy. Now I know all us book bloggers love the fact that she is also a book blogger so I will not touch on that part (even though it's pretty awesome). I'm going to talk about her other amazing qualities. Her ability to not listen when told to (but hey it saved his life), her ability to not be swooned over by Daemons green eyes (even when they are blazing with anger) and her ability to figure out the big mystery pretty quickly!!! I really LOVE Katy and would love to befriend her and Dee any day!!! I like the fact that she isn't the damsel in distress and has such a strong backbone! It's so refreshing!
"Thanks," I muttered and added under my breath, "Douchebag."

He laughed, deep and throaty. "Now that's not very ladylike, Kittycat."

I whipped around. "Don't ever call me that," I snapped.

"It's better than calling someone a douchebag, isn't it?" He pushed out the door. "This has been a stimulating visit. I'll cherish it for a long time to come."

Okay. That was it. "You know, you're right. How wrong of me to call you a douchebag. Because a douchebag is too nice of a word for you," I said, smiling sweetly. "You're a dickhead."

"A dickhead?" he repeated. "How charming."

I flipped him off.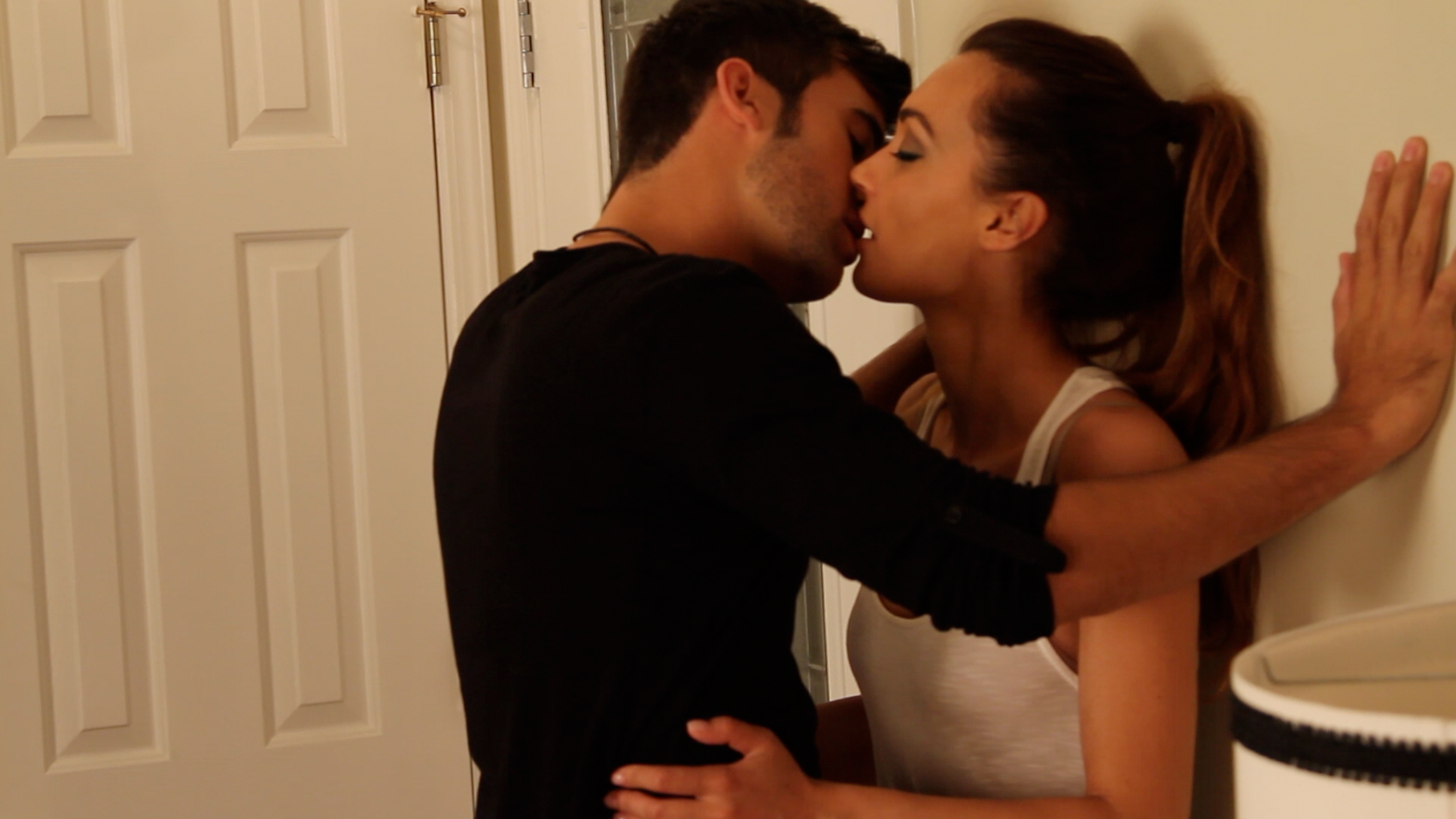 And how can you not love Dee!!!! Despite her bubbly personality and being coated in sugar, Dee is the underappreciated hero of this book. I would love one day to get a book about her to see what she does. You KNOW that she has a HUGE influence in how Daemon behaves and how things plan out. She really is an amazing character! And her pain is so real!! SERIOUSLY!!! I want a book about Dee!!! I just LOVE HER!
I hate that this has taken me such a long time to write my review for this book but I just… it's just so hard to write about this book because it's so incredibly amazing! I can't stand it!! If I could only have one book series my whole life, it would be this one. Sorry Harry Potter, you don't have Daemon. It's hard to put your feelings down about something that is so perfect. I pretty much sum this up in just fucking read it! There is no way you can't love it! Jennifer is, excuse me while I channel my inner Brit, bloody brilliant. If you want a perfect read, pick this up. If you want to read about hotness, pick this up. If you want a main character to admire and a BFF to pine for PICK THIS UP!! And if you want to read something totally new, PICK THIS UP!!! It's about ALIENS!! And the amazing kind. Not the creepy burst from your chest and destroy a whole ship kind. Although your heart will be battling with your sternum for release during a few quite tantalizing scenes!!!
"So, you guys are like us in other, uh, departments?"

Daemon sat up, arching a brown. "Come again?"

I felt my cheeks flush. "You know, like sex? I mean, you guys, are all glowly and stuff. I don't see how certain stuff would work."

Daemons lips curled into a half smile, and that was the only warning he gave. Moving unbelievably fast, I was on my back and he was above me in a flash. "Are you asking if I'm attracted to human girls?" he asked. Dark, wet waves of hair feel forward. Tiny droplets of water fell off the ends, splashing against my cheeks. "Or are you asking if I'm attracted to you?"

Using his hands, he lowered himself slowly. There wasn't an inch of space between our bodies. Air fled my lungs at the contact of his body against mine. He was male and ripped in all the places I was soft. Being this close to him was startling, causing an array of sensations to zing though me. I shivered. Not from the cold, but from how warm and wonderful he felt. I could feel every breath he took, and when he shifted his hips, my eyes went wide and I gasped.

Oh yea, certain stuff was definitely working. p. 188-89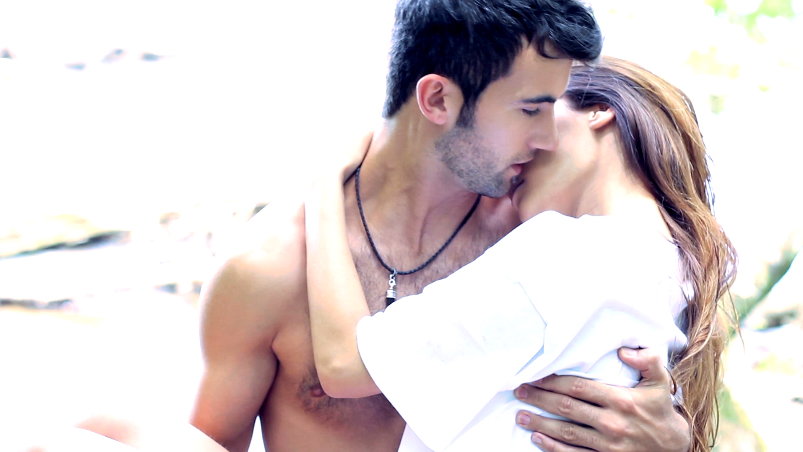 This book is chock full of angst, heart bounding action, a little bit of mystery and a whole lot of snark!! Your fingers will betray you, they will turn to the end and sneek a peek at how it ends and they will refuse to release it until you have finished! Then they will be reaching for book two! You will lose the battle between just one more chapter and your desire to sleep and dream about Daemon. You will not be able to sleep, eat and you will curse yourself and body for having to get up to pee! So get comfortable, put a catheter in and eat a big meal in preparation to not leave your reading stop until you are finished.
It's no mistake that the ratting is here twice, I needed more critters to express how AMAZING this book is!!!
"I've always found that the most beautiful people, truly beautiful inside and out, are the ones who are quietly unaware of their effect." His eyes searched mine intently, and for a moment we stood there toe to toe. "The ones who throw their beauty around, waste what they have. Their beauty is only passing. It's just a shell hiding nothing but shadows and emptiness.