I pulled at the long bangs. As she lifted layers of my hair with her fingers, checking it out and complimenting the style. I marveled about the nature of humanity, and how something, as lovely as friendship could stem from something so hideous. ~ 336
Oh damn this book is just beyond amazing! I was UNABLE to put this book down. Seriously! I could not stop! If I would have started this during the daylight hours I could have finished it in one sitting! And considering I started this at night, I still almost finished it in one sitting.
Sweet Evil
*I received an ARC of this book in exchange for an honest review*
What if there were teens whose lives depended on being bad influences?
This is the reality for sons and daughters of fallen angels in Sweet Evil.
Tenderhearted Southern girl, Anna Whitt, was born with the sixth sense to see and feel emotions of other people. She's aware of a struggle within herself, an inexplicable pull toward danger, but it isn't until she turns sixteen and meets the alluring Kaidan Rowe that she discovers her terrifying heritage, and her will-power is put to the test. He's the boy your daddy warned you about. If only someone had warned Anna.
Forced to face her destiny, will Anna embrace her halo or her horns?
Our doting good girl Anna grew up on the side of good her whole life. Raised by her adopted mother and never one to step out of line, Anna's life is normal. Except for the fact that she can see everyone's emotions, a sort of emotion aura. So you know, totally normal.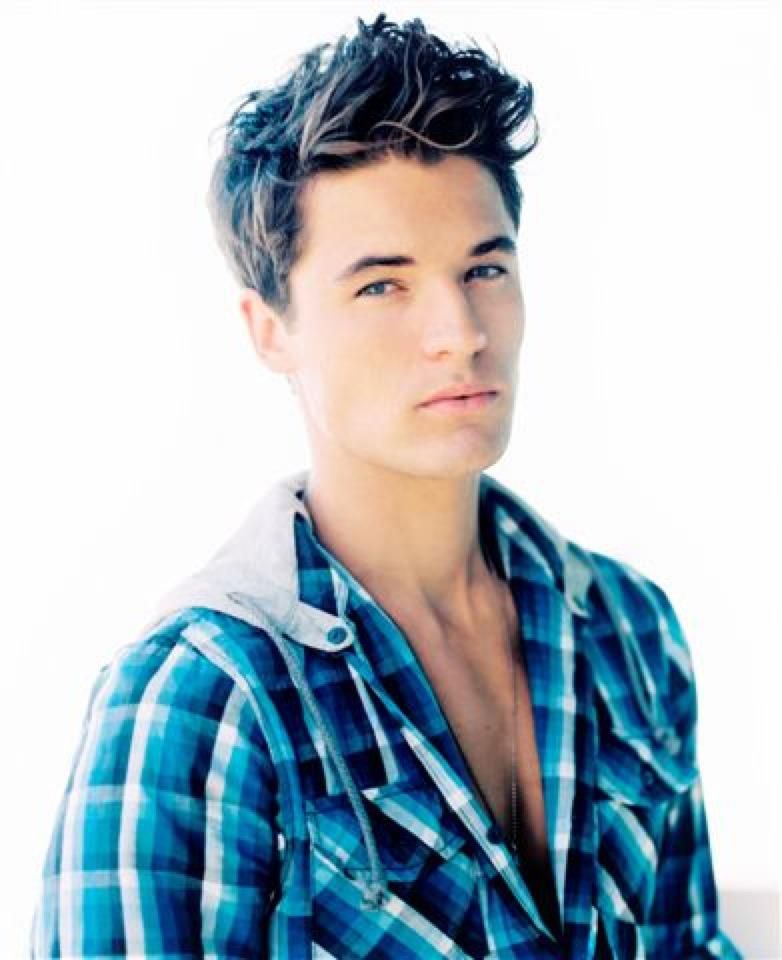 Wade as Kaidan Rowe
But when Anna meets total bad boy, sexy as all get out, I'm not the one to bring home to your mother, Kaidan Rowe she learns that things aren't what they seam. And she might not be as good as she thought. And it turns out that Kaidian is more than a super sexy drummer with a hot British accent, he is the son of a Duke. His job: to be sexy…ok well not totally but it's a perk of the job; influence others, to be bad. His specialty…lust. And Anna can't help but be drawn to him.
Wowza.
He was smokin' hot. As in H-O-T-T hot. I'd never understood until that moment why girls insisted on adding an extra t. This guy was extra-t worthy. ~10
But she refuses to give into him, because she knows he is trouble. But when he offers to take her to find the answers she is looking for, she can't help but say yes. Even if that means being in close quarters with him, driving across country to find the answers to Anna questions about who she is. Is being close to Kaidan worth getting the information she needs? Can she resist him? Or will he break down her walls and do his duty?
I can't begin to tell you all how much I am in love with this book. I first read this book in ARC format back in Aprilish and again rather recently and I loved it even more! The first time I was in a foul mood from a bad book and just in a reading funk. Thank god I picked this book up. I might still be in a funk. I was only going to read just a chapter to figure out if I like this and that was a huge mistake. I didn't stop till I couldn't open my eyes anymore. I stopped at 4am and then picked it up when I woke up and finished it. I was so happy and in love. It reminded me why I love reading.
"Seriously," I whispered, unable to look away. "You're doing the bedroom-eyes thing again."We met halfway. His lips were as hot as his eyes, sending a shockwave through me. His tender mouth opened mine and I could sense the red of passion, like silk, circling us, pulling us closer. I was aware of a halfhearted battle within me, but I clambered nearer, pushing the notebook and papers to the floor. ~ 236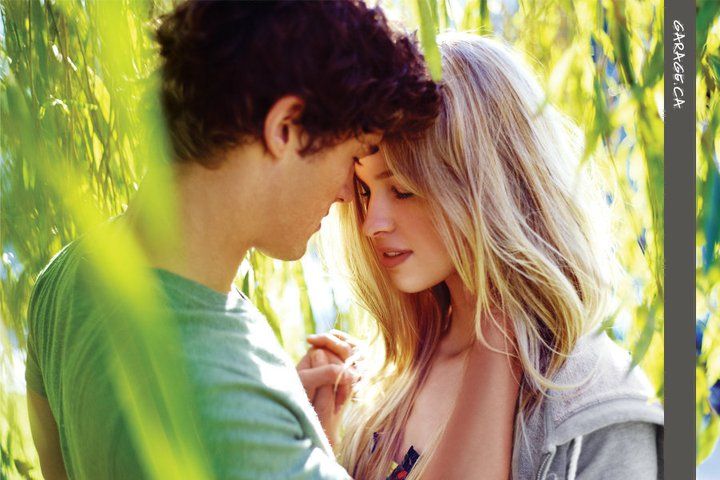 Kaidan and Anna, stealing a moment
This is a WONDERFUL and different angel story and I loved the whole premise of individual sins and Dukes of each and UGH I'm a huge sucker for a lot of the same…if that makes senses. It's like flavored candy, they are all the same candy, but you know you pick a favorite based on color and flavor and such (personally I tend between cherry and grape depending on my mood.) The sins are the same way…they are all fun to learn about and I love that they each have their own characteristics. I love anything doing with them (What's in the BOX?!?!! Anybody???? OOHH or how about that ANTM photo shoot when they did all the sins?!?! Seriously! I love all things like this!) So its REALLY fun to learn bout the different fathers and how they work and what the responsibilities of their children are!! And again the colors to go along with it!! I'm in heaven…or a really sexy version of hell.
Not only do we get the seven original sins (Lust, Envy, Greed, Pride, Gluttony, Wrath, and Sloth) but we also get some biblical sins (Adultery, Lies, Hatred, and Murder) and a couple modern sins (Substance Abuse, and Theft) and it's just so amazing to see where Wendy takes these concepts in this story!! It's rather gripping!!!
Even better we also get to play with emotions!!!!! I really love how the colors and emotions connected and even associated with some of the sins (Kaidan's throbbing red badge…ugh yea total amazingness!) It's sinfully delicious!!!
"What is it you smell, exactly?" his voice took on a husky quality, and it felt like he was taking up a lot of room. I couldn't bring myself to look at him. Something strange was going on here. I stepped back, hitting the tub with my heel as I tired to put the scent into words.
"I don't know. Its like citrus and the forest or something… leaves and tree sap. I can't explain it."
His eyes bored into mine while he wore that trademark sexy smirk, arms still crossed.
"Citrus?" he asked. "Like lemons?"
"Orange mostly. And a little lime, too."
He nodded and flickered his head to the side to get hair out of his eyes. Then his smile disappeared and his badge throbbed.
"What you smell are my pheromones, Anna."
A small, nervous laugh burst from my throat. Then it closed up and I crossed my arms. ~ 165
This book is the best debut of the year hands down!!! I could read it over and over again. I just can't get enough!! Book 2 needs to come NOW!
One of the best parts of this book is the super sexy Kaidan Rowe. If there were every a boy I wanted to be in the same room with it would be him. Honestly, to do anything with him would be sexy. He is tall, dark, mysterious all wrapped up in a lust full package with a British accent to boot!!! And even better, behind his hidden emotions and throbbing badge is someone who is hurting and struggling with who he is. There is so much to Kaidan that I want to know more of. And that is the best part of a book and story is the always wanting more.
Kaiden is just fucking hot I'm sorry I just cursed but that boy just made me crazy!
The other characters in this book really just put the frosting on the cupcake!!! All of the other Dukes and their children round out a perfect cast of characters! I can't wait to see more of not only Kaidan and Anna's story but the other Nephs also!!!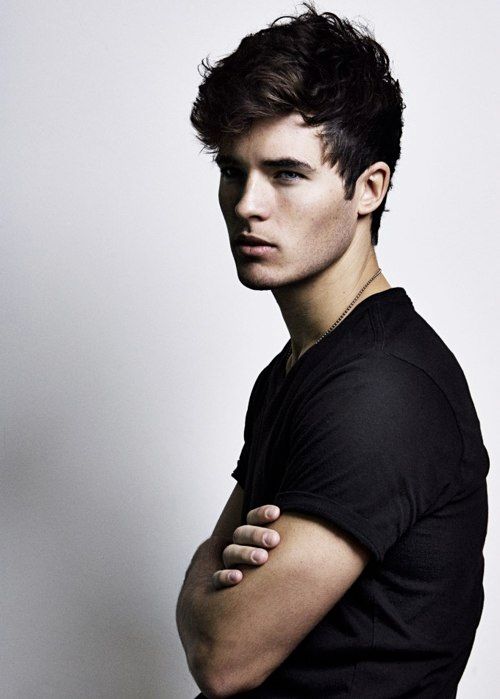 Kaidan Rowe
When I first read this book it was a solid 4.5 stars because some of it felt choppy. I just had a small issue with some of the pacing. It felt like some parts were rushed. It takes place pretty much over a whole year and some parts we go through a couple months in a paragraph and that just bothers me a tad. And the ending could have been more enthralling. i not only was heart broken (yes, I also cried with this movie after I found myself needing a cold shower) but I really wish I could have gotten a total OHMYGEE moment. This one doesn't have a cliffhanger and although I'm not always a fan of them, I found myself wanting one. And isn't that the best part of a book and an authors ability is to make you want things you don't like.
"What do you want from me, Kai?" "For starters?" His voice lowered to sexy, dangerous depths. "I want to introduce myself to every freckle on your body."
A powerful shiver ripped through me. ~347
But when I read it the second time I didn't have a problem with that at all!!! This book is just amazing and one I will read and keeping reading for a long time!!!
Wendy wrote a sinfully delicious book that has you questioning your morals, lusting after lust and rooting for our heroin non-stop. Once you open the pages, you will be locked in a battle of should I continue the necessary tasks of sustain life (peeing, eating, sleeping, breathing) or should I abandon it all and just find out if I will ever get Anna and Kaidan to kiss like that again!!!!!
NOW…someone introduce me someone that will get me backstage to see Kaidan…NOW!!!!
"Which was your favorite place?" I asked.
"I've never been terribly attached to anyplace. I guess is would have to be … here."
I stopped midchew and examined his face. he wouldn't look at me. He was clenching his jaw, tense. Was he serious or was he teasing me? I swallowed my bite.
"The Texas panhandle?" I asked.
"No." he seemed to choose each word with deliberate care. "I mean here in this car. With you."~ 150