Does a regular Teaser Tuesday leave you feeling empty? Do you always post a whole paragraph in your teaser and never the one to two sentences as the rules state? Do you every just want to type the whole damn book because it is that amazing? Yeah, me too!! Temptations With Tater is a super charged Teaser Tuesday. Inspired by MizB's (
Should Be Reading
) Teaser Tuesday and Nicole's (
The Reader's Antidote
) Tempt Me Thursdays, TWT let's you really, REALLY tease your readers!
The rules are very similar to TT but super charged:
Step 1: Grab your current read (or most recent read)

Step 2: Select a page with a tantalizing juicy passage.

Step 3: Share a sentence, paragraph or part of the whole page, something that is tempting, tantalizing and will be sure to make the readers want this book bad!

Step 4: Don't forget to tell us what book so we can add it to our list and cheat on our TBR piles.
So for this week's temptation I am going back to one of my favorite reads of the year! Sweet Evil. I'm currently reading Under The Never Sky but according to my twitter votes, everyone wanted a Sweet Evil tease!! And I am MORE than happy to provide one!!! And this happens to be one of my favorite parts of the book!!! I won't post my favorite part because it's just too amazing and you need to buy the book and get a damn copy!! All I will say (and those who have read this know) is that my favorite part of this book involved limes…and citrus!!!
"Wait," I said, sitting halfway up. "Not my legs. They're …" I was too embarrassed to finish.

"They're lovely." His face was straight, but his eyes were smiling.

"No, please." I pulled my knees protectively up to my chest and mumbled, " I didn't have time to shave this morning." Now he laughed. It was a marvelous sound, so rich.

"All right, fine, no legs. But you're missing out. I'm not through with you. Roll onto your stomach and relax again." I obeyed, letting my arms lie limp at my sides and closing my eyes. Somehow it seemed a little safer to be on my tummy.

"Mmmm."He moaned, having not even touched me yet.

"What?" I asked, muffled by the poofy pillow.

"Oh, nothing. It's just that you've got quite a nice little--"

I flipped to my side, glaring hard. He put up his hands.

"Sorry! A guy can't help but notice. Truly--best behavior--starting now." p. 133-134
I SO DIE!!!!!! And Kaidan, baby...CALL ME!!!!
AND on a super secret side note, I am on the upcoming blog tour for Sweet Evil and my stop (which is coming Sunday) I have a super special treat from Mr. Lusty Rockstar himself that I know EVERYONE will enjoy!!! So please come back and check that out!!!
ALSO, in true Tater style...visual stimulation also!!!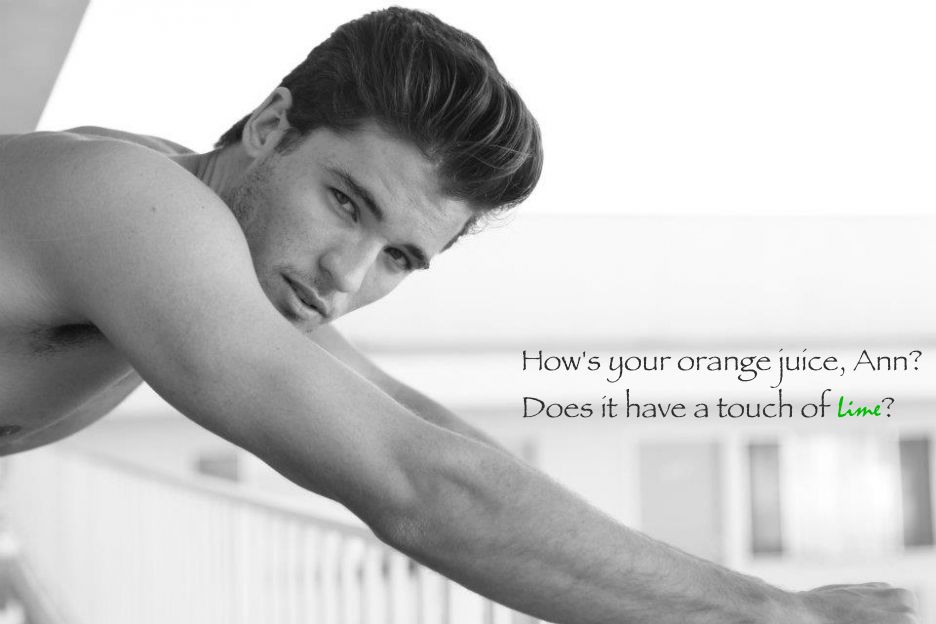 Kaidan and his limes...rawr!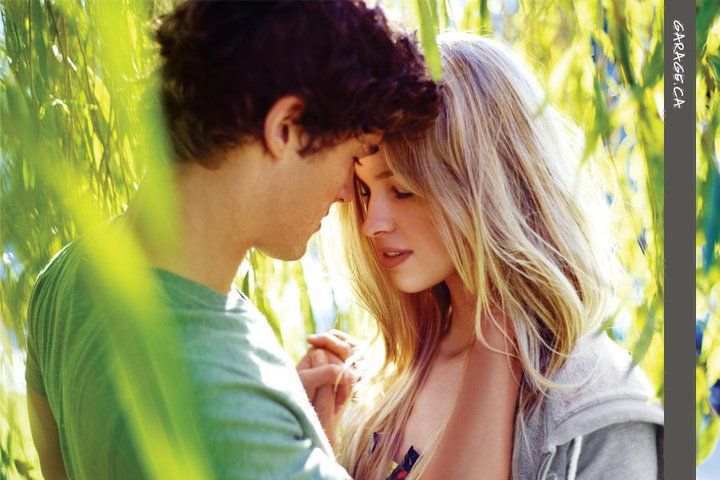 Anna and Kaidan stealing a moment together
*Special thanks to Wade Poezyn for turning out to be the most epic Kaidan ever found!*
What will you tease me with?