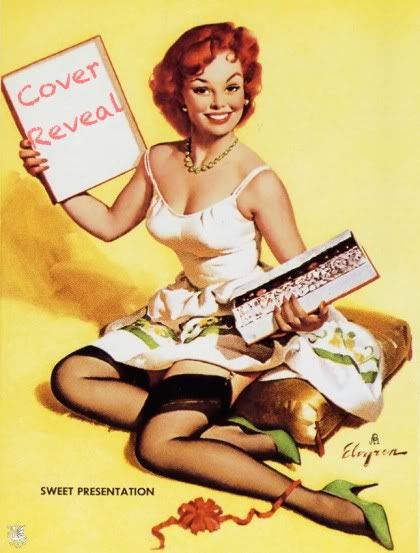 Hey everyone!
I am so sorry I am late with this but it has been a busy couple days!! But I am here now to give you the OHMYHOLYSEXYGODS cover for Apollyon by Jennifer L. Armentrout, the 4th book in her Covenant series! Plus there is a super special treat also! The trailer for Deity!! AND!!! A super surprise! Y'all can check out Elixer NOW!! WOOT WOOT!!!
So lets get the show on the road!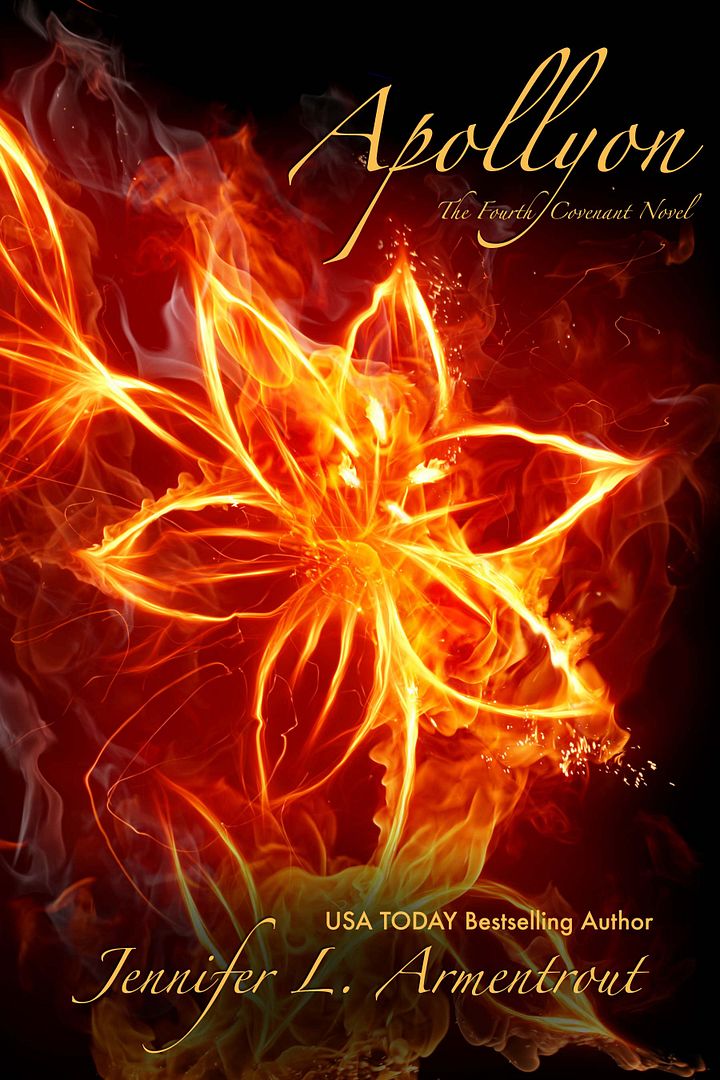 by Jennifer L. Armentrout
Expected publication: April 2013 by Spencer Hill Press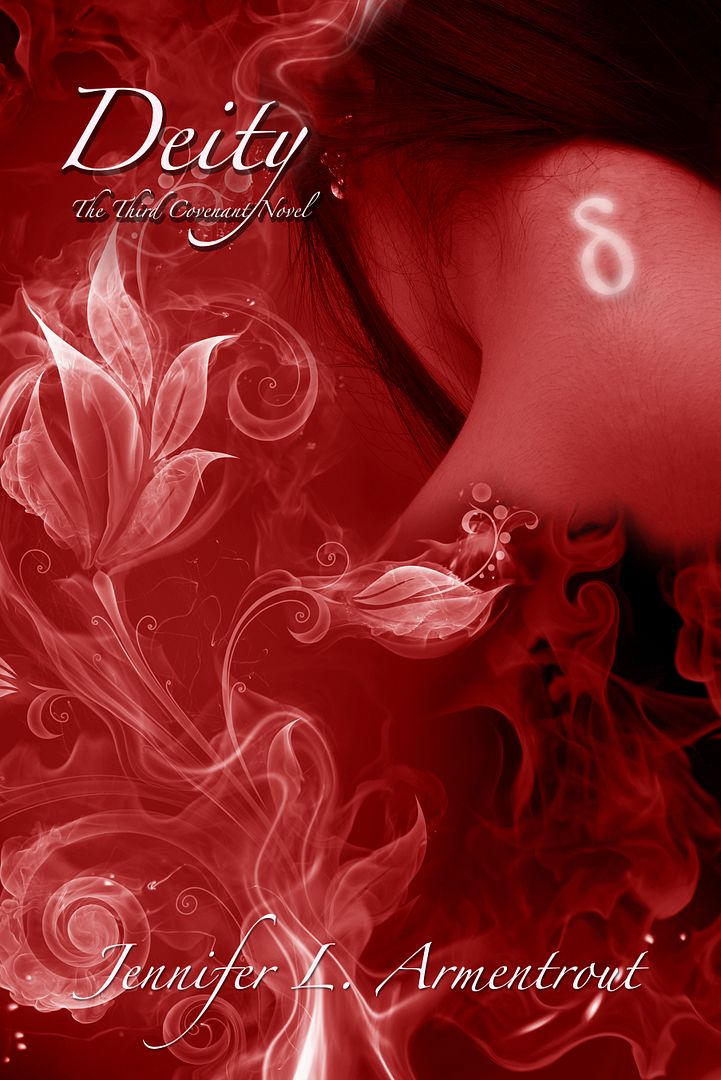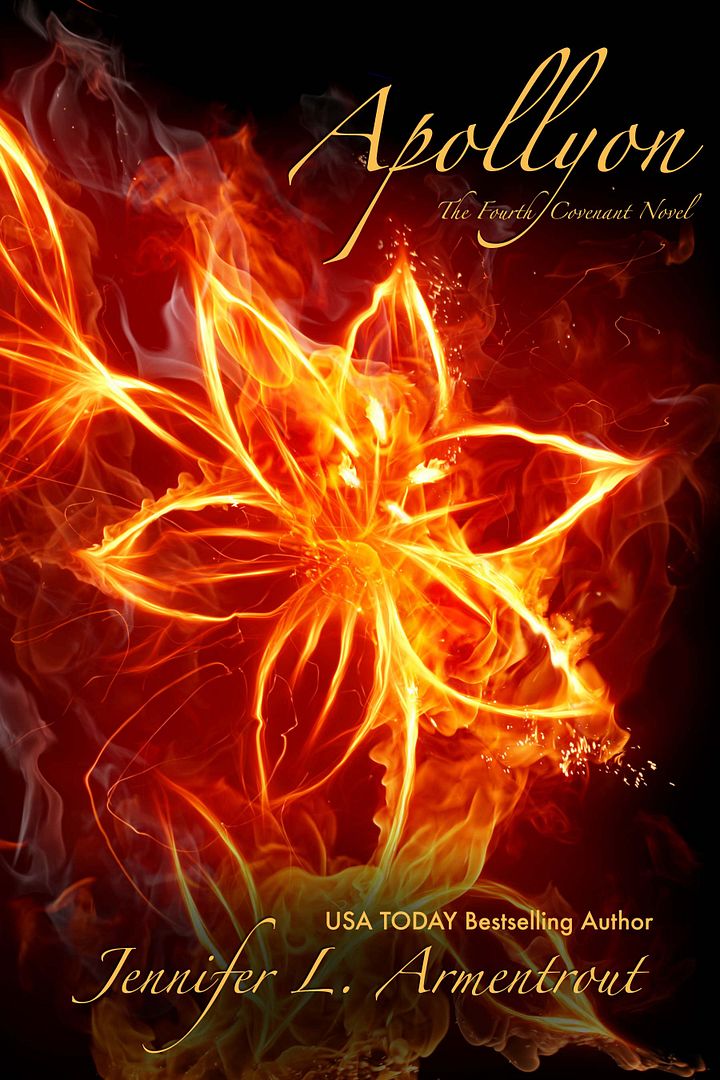 Ok like WOW!!! Honestly these covers just keep getting better and BETTER!!! I love how it is all glowing and its just stunning!!! My favorite cover is still Daimon because tulips are my favorite flowers but Apollyon is coming in a close second!
Now onto the rest of the goodies!
by Jennifer L. Armentrout
Expected publication: November 6, 2012 by Spencer Hill Press
"History is on repeat, and things didn't go so well the last time. "
Alexandria isn't sure she's going to make it to her eighteenth birthday--to her Awakening. A long-forgotten, fanatical order is out to kill her, and if the Council ever discovers what she did in the Catskills, she's a goner... and so is Aiden.
If that's not freaky enough, whenever Alex and Seth spend time "training"--which really is just Seth's code word for some up-close and personal one-on-one time--she ends up with another mark of the Apollyon, which brings her one step closer to Awakening ahead of schedule. Awesome.
But as her birthday draws near, her entire world shatters with a startling revelation and she's caught between love and Fate. One will do anything to protect her. One has been lying to her since the beginning. Once the gods have revealed themselves, unleashing their wrath, lives will be irrevocably changed... and destroyed.
Those left standing will discover if love is truly greater than Fate...
Find it on
Amazon
|
Barnes and Noble
Now for those who have read Deity and are DYING to know more, here is the link for Elixir, Aiden's Novella.
by Jennifer L. Armentrout
Expected print publication November 27, 2012 by Spencer Hill Press
Aiden St. Delphi will do anything to save Alex.
Even if it means doing the one thing he will never forgive himself for.
Even if it means making war against the gods.
Did you read an ARC of Deity and been dying to get your hands on Elixir, the novella told in Aiden's POV and picks up right after the end of Deity? Well, you don't have to wait any longer. The free novella is available now. DO NOT read Elixir if you have not read Deity. It will spoil Deity for you and not to mention, you will have no idea what is going on.
Elixir will be available in print. Kindle, and Nook formats on November 27, 2012.
Click
HERE
to read Elixir.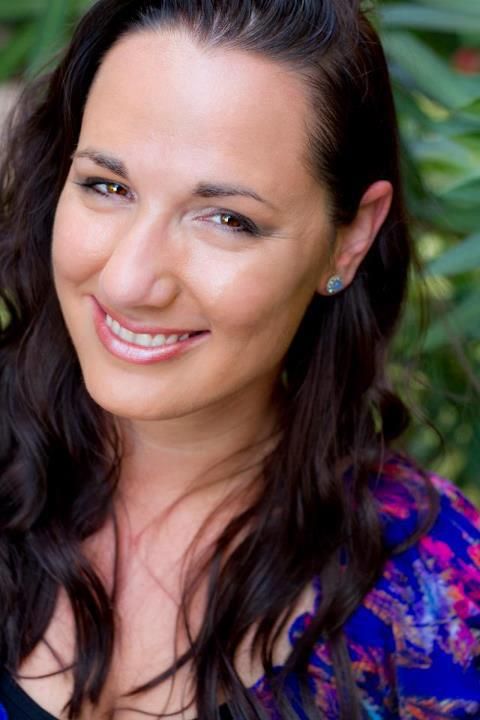 USA TODAY Bestselling author Jennifer lives in Martinsburg, West Virginia. All the rumors you've heard about her state aren't true. When she's not hard at work writing. she spends her time reading, working out, watching really bad zombie movies, pretending to write, and hanging out with her husband and her Jack Russel Loki.
Her dreams of becoming an author started in algebra class, where she spent most of her time writing short stories….which explains her dismal grades in math. Jennifer writes young adult paranormal, science fiction, fantasy, and contemporary romance. She also writes adult romance under the name J. Lynn.
Check out Jennifer L. Armentrout on the following sites:
Facebook
|
Twitter
|
Official Website