His acceptance of my stupidity made something in me melt. Had I ever know anyone like him before? He made mistakes and fessed up to them. He didn't make excuses for the things he did wrong. He just dealt with it and went on. I wanted to be that strong. I wanted that kind of determination to just live. ~Kindle Location 2705
While It Lasts
by Abbi Glines
*I purchased this book myself and am giving you an honest review*
*WARNING: This book contains some explicit details, it is an ADULT book and not intended for those who get easily offended or are younger. AGAIN this is an ADULT book and contains mature content*
Maybe driving home after a few (or more) shots of tequila had been a bad idea, but hell, he did it all the time. The cops had to have been freaking bored to have pulled him over. He wasn't even swerving! That's Cage York's story and he's sticking to it.
Unfortunately, his baseball coach isn't buying it. Cage has a free ride to the local junior college for baseball -- or he did, until he'd gotten a DUI. Now, Cage has to decide: does he drop out and give up his dream of getting noticed by a college in the SEC, and possibly making it into the Major Leagues -- or does he give in to his coach's demands and spend his summer baling hay?
Eva Brooks planned out her life step by step when she was eight years old. Not once over the years had she lost sight of her goals. Josh Beasley, her next door neighbor, had been the center of those goals. He'd been her first boyfriend at seven, her first kiss at ten, her first date at fifteen, and her first tragedy at eighteen. The moment she'd received the phone call from Josh's mother saying he'd been killed along with four other soldiers just north of Baghdad, Eva's carefully planned life imploded in the worst way possible.
Cage isn't real happy with his closet-sized bedroom in the back of a foul smelling barn, or his daily interactions with cows, but he knows that if he doesn't make his coach happy then he can kiss his scholarship goodbye. Only a sick and twisted man would decide his punishment was to be working on a farm all summer. No hot babes in bikinis waiting to meet a Southern boy to make her vacation complete. Just him and the damned cows.
Oh -- and an uptight, snarky brunette with the biggest blue eyes he's every seen. But she doesn't count, because as hard as he's tried to charm her out of her panties - he's pretty sure she'd rather see him hung from the rafters than let him get a taste of her pretty little lips.
I have loved Abbi's books for a long time. She is an amazing woman and wonderful author who has great interactions with her readers. I have read and will always read every book she puts out (I am a bit behind on the Existence series but alas I will catch up!) But I have always come just shy of totally loving Abbi's books. They always fell into the 4.5 category for me. I loved the story, the characters and everything she did but I always felt like I was left wanting...more. I felt like she was holding back some.
But damn it did I ever get my fucking more! In the form of sexy Cage York and his damn nipple ring. I finally got my more!
The sound of the farm truck ratted as it came rolling to a stop out beside the barn. Willow flashed a smile at me then waved to Cage as he climbed out. Why was he shirtless already? It was eight in the morning. All he'd done was feed the cows. ~Kindle Location 2009
While It Lasts is everything I wanted and more. You can see my
Vincent Brothers
review to see what I mean. That book was also almost there too. The heat was turned WAY up, the story was heart warming and everything was amazing but I was still missing something from The Vincent Brothers. But While it Lasts finally gave me what I have been wanting from Abbi and what I knew she could deliver. One KILLER love story.
Finally I got it!! And I have to say thank you Abbi! You gave me Cage, who I will forever be lusting over. I am also now on a mission to try and convince my boyfriend to get his nipple pierced!!
It's a true testament to an authors power when they can make you cry, get turned in, cry again, get turned on again have an OH SHIT face and then proceed to cry while being turned on and have goose bumps explode all over your body all at the same time!!!
Cage stood up and began lifting his shirt off over his head and all thought was lost. Was that a barbell in his nipple? "What is that?" I asked, unable to take my eyes off the small silver bar that was definitely attached to his hard toned pec. "It's a piercing, sweet Eva. Now get your sexy ass up and go swim with me. You gotta be hot." I shook my head still trying to figure out when he'd gotten a nipple piercing. "I've never seen it before." I finally stated. ~Kindle Location 2614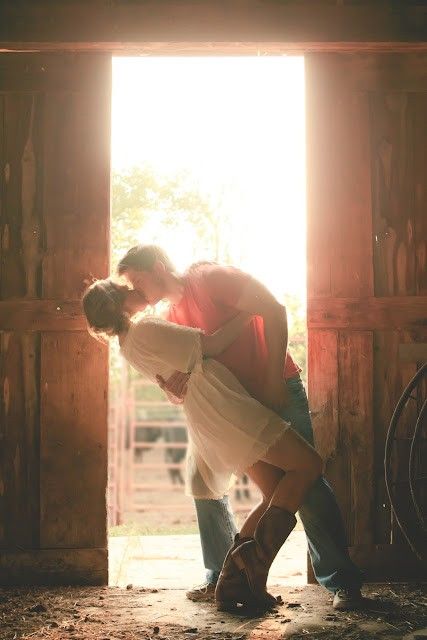 Cake York & Eva
I am doing something I never do. I am writing this review, which I never planed on because I tend to not review books that I consider my pleasure tbr (the books I bought and just want to read with no obligation.) I am writing this right after I finalized the book (Ok not right after. I had to pee first. Don't mind me it's almost 4 am right now. Not now publishing but now while writing.) I should have known better than to start an Abbi book late at night. I finished this in one sitting because I COULD NOT STOP! I was going to at one point cuz my heart was breaking but damn it I couldn't!!! It is unputdownable!
So Abbi, when I left you last in TVB review I said I wanted more. More pages more steam just more. I really think you read that and wrote WIL just for me because you gave me EVEUTHING I wanted!!! And then went and gave it a nipple piercing which was nothing I could have dreamed of ever wanting.
Cage and Eva's story is a straight up southern country boy in love with the farmer's daughter book crack perfect read! It is everything that I was hoping for and as per usual tater fashion, I am running out of adjectives to describe my love for Abbi's books! I can't stand how amazing this was and how much I enjoyed it!!
The best kind of forbidden love that is out there, Cage and Eva fall fast and hard for one another. I was instantly attracted to Cage even before I knew he was going to have his own book. Honestly, I have it bad fore these southern boys that Abbi creates, but Cage takes the cake for them ALL.
My typical line when it comes to an Abbi book: JUST FUCKING READ IT! you will not be disappointed.
My phone battery is dying now so I will adjust and fix up this mess later (and now as I am typing is the later and I hope you all have enjoyed my 4 am ramblings!! You will get to see this crazy tater again with the next Abbi book because I can never learn to start these babies earlier and always end up reading it in one sitting!)
I must go and dream of cage...or maybe I'll start this one over. It's that FUCKINH good!!!
"It is just piercings that get you hot or do you like tats too, because I got a killer one just under my boxer briefs that ill let you feel later if you want," I teased. Her head snapped back in shock until she saw the teasing smile on my face. Her laughter was just what I needed to make the disaster the night had been so far better.
"You are such a bad boy." ~Kindle Location 3936