"…Everything was stripped bar and all was exposed. Nature in its purest, most fragile, venerable form. There were no leaves protecting the trees, no flowers to put up a colorful front. Everything was just raw. ~Kindle Location 1748
Turn on the Internet, turn off your phone, make a cup of coffee (or tea) grab a box of tissues and strap yourself in. The Unloved is going to suck you in and you will want no disturbances while you explore the unpredictable and heartbreaking world that Nick and Julie grew up in.
*WARNING* this book contains some emotional and sensitive material. I would not recommend this to anyone under 18 or who is offended by certain mature material.
Sometimes the love our heart needs to heal can be found in the familiar eyes of a childhood friend...
Julie Porter learned the hard way that trust is something which must be earned and not something to be given out lightly, those who say they love you are those who hold the power to hurt you most, and best friends can help you survive anything—until they move away.
Nick Owen knows a thing or two about a hard life. At a young age Nick learned how to take a hit and to make lemonade out of the lemons life tossed his way. Returning home after nearly two years of being away, all Nick cares about now is protecting his mom from the abusive hands of his father and catching up with his best friend—the girl who lived across the street, the girl he can't seem to stop thinking about.
Finally reunited after two years apart, Nick and Julie are about to learn that age does nothing to protect you from life's trials and tribulations, heartache and loss, but maybe together they'll find a way to survive.
(Mature Young Adult, contains violence, language, and sexual situations.)
Ok seriously! What the hell did I just read? I was pulled in about 80 different directions when I was reading this baby. I got totally sucked in by the characters. Nick and Julie are fucking troopers!!! I was upset at everything that happened to these two; I was crying when the shit got shittier for these two; I was laughing at the loyalty of their friends (LOVE Emily), I was swooning hard over Nick and I was on their cheering squad, praying that everything would work out for them.
The Unloved is an utterly heart breaking tale of how life isn't always perfect and how two people found the strength in each other to survive. Everything that happens in this book had me going "ARE YOU SERIOUSLY!!! You are going to do that to them!!! WHY!!!!!" Or "WHAT THE HOLY HELL!!!" and then I would throw my kindle across the room; take a sip of my coffee and a couple deep breaths, then rescues my heart from the floor (which was next to my kindle, shattered in a million pieces.)
I had some problems with this book at times, and I think I was just getting so mad that all this crap just kept happening to the two of them. Not just life stuff but normal relationship stuff. But honestly, looking back, it's great. I have been thinking lately that I want books that are different. I'm tired of all this boy meets girl and falls in love crap. Or super awesome heroine is all good and normal (Seriously, how many of you want Elana (from Vampire Diaries (on TV not the books (and this is going to get a little spolie now))) to just go bad!! For reals!!! Like now she needs to ditch Stephen and hook up with Damon and just be all evil vampire!!! I want everyone to be evil and just have crazy shit happen!!! But in this book, man! It was hard to get through. But I was so happy that I did. This delivers totally different and wonderfulness!
This isn't just your typical contemporary romance novel. This book is so emotional and raw and it hits some hard topics (and when you read them you will know what I mean) but the author did such an amazing job dealing with them, I was blown away and found myself just gripping the edges of my kindle. It is written beautifully (except for a few moments. I have issues when we go though a large amount of time to get to some future event to make a relationship point work. Like we go from Christmas to May in a paragraph just to move them to the next step in their relationship. I think that is a problem with stand-alone books. You have to get through a large amount of time in only one book. And then there is the "well you can't just have people meet, fall in love, and get married in a few weeks". IDK, it's just a hard thing for me to get over because I tend to want more out of my books and when a large gap of time passes I feel cheated. Again it's just a pet peeve of mine.)
My other issues that just kind of rubbed me the wrong way was how Julie always covered herself up, trying to hid and be unattractive, yet she had almost EVERY GUY coming at her. IDK why this just bothered me (maybe because I was that girl who wore the baggie hoodies and never got an ounce of attention that she does in HS) but it just did. But like I say, I'm kind of just nit picking.
Overall, The Unloved is a beautifully heartbreaking tale of finding love in the darkness. Fans of Pushing The Limits and Easy will devour this book. Beautifully written, gripping, heartbreaking and an emotional roller coaster that will change your reading world. The Unloved with tip you upside down and torture you. But of course, in the best possible way.
"If I tell you that I love you, right now, with this, can I keep you forever?" he asked, his eyes never wavering from mine. ~Kindle Location 2281
Please check out the rest of the stops on the tour, hosted by AToMR
The author is giving away (1) Signed print copy of THE UNLOVED and (1) Signed print copy of SHATTERED SOUL. Both are Mature Young Adult contemporary novels by the author. Open to US Only.
The author is giving away (1) eBook copy of THE UNLOVED. Open International.
a Rafflecopter giveaway
a Rafflecopter giveaway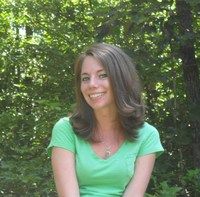 Jennifer Snyder lives in North Carolina were she spends most of her time writing young adult fiction, reading, and struggling to stay on top of housework. She is an instant coffee lover with an obsession for spiral bound notebooks and smooth writing pens. Jennifer lives with her husband and two children, who endure listening to songs that spur inspiration on repeat and tolerate her love for all paranormal, teenage-targeted TV shows.