Maybe I shouldn't have ignored her.
Then I admonish myself for thinking that. This is the second time this evening I've felt bad for offending Kylie and if this time is anything like the first, she's about to punch me square in the vagina. ~Kindle Location 786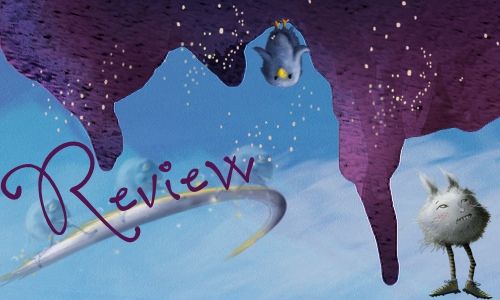 I purchased this book for my own entertainment. It was so good I had to tell everyone. This is my honest review.
Sienna Jensen had no plans to return home when she graduated college last spring—after all, her dreams lie in California. But when she discovers her grandmother's Nashville home has been foreclosed, and the new owner has started the eviction process, Sienna has no other choice but go back to Music City. And she comes face to face with the flawed, gorgeous man she never thought she'd see again. The man who now holds the deed to her grandma's estate.
When millionaire rock star Lucas Wolfe finds the outspoken redhead glaring at him from across a courtroom, he's both infuriated and intrigued. He still can't get the night Sienna almost spent with him out of his mind, and the chemistry between them is as undeniable as it was two years ago. He craves Sienna more than ever. And just like everything Lucas hungers for, he's determined to have her.
Now, Lucas will do whatever it takes to lure Sienna into his bed, even if that means making a deal with her: ten days with him, playing by his rules, and he'll hand over the deed to her grandmother's home. Though she agrees to the arrangement, Sienna is conflicted. Because of her duty to her family. Because of promises she's made to herself and a past that still haunts her. And as Lucas's game of seduction continues, and Sienna is introduced to his dark, erotic world and even darker background, she realizes that at any moment, she could be devoured.
*This novel contains adult situations and content*
Ugh holy fucking wow!! I didn't even realize I finished this baby when I got to the end on my Kindle and it was like let people know you finished! I was like wait? You mean no more Lucas??? But I want more! I want so much more!!!
So not what I was expecting when I got this baby! I was expecting just a cute funny read and what I got was so much more! It was complex, it was steamy and oh man!!! It had some of the most fun twists and turns I have read about in a long time!
Honestly I wanted this book for the cover. And bought it on that basis alone. I hope it had been know by others how much of a cover whore that I am. You make a sexy cover and I pretty much will read it. I know I'm horrible for that fact but when you put sexy tattooed guys on a cover, it gets read by me. Period. End of story! So to say I was pleasantly trilled with what was inside is an I understatement!!! I loved not only the cover of this book, BUT also the story behind the cover. That makes me a very very happy book nerd.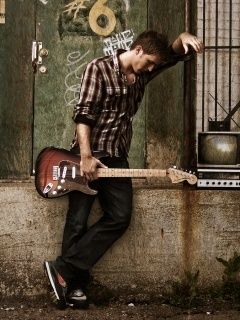 SEXY rockstars for the win!
This book came (yea it's a pun) with a sexy as all get out fucking hot rock star!! A hot damn, sexier than now, fucking rockstar! Happy Happy Mama! I mean really I think this book was written for me. It was so yummie and fucking hot! It even had some kink I wasn't expecting.
Loved it all and did not want to stop. I don't ever want it to stop! It has some grammar issues with some missing words in sentences and such but loved it anyways!
Sienna was a great mind to be in even if I found her to be a little weak at times. But I'm sure I would be weak in the knees with Lucas around also. Maybe with the novella coming about their first encounter we will get to know more about the relationship between these two.
Lucas would be a great man to be in bed with!!! Seriously!! He was just to much hotness to handle!! I'm such a sucker for rock stars and guys with tattoos and he has both!!! Rawr!
And I loved the rest if the characters also! I would have loved to see some of it expanded on a bit more. The back-story and character development could have been hashed out more to give us more story. But it's a wonderful start and I can wait, CAN NOT FUCKING WAIT for book two to continue this story!!
If you are looking for a quick and dirty read with memorable characters and a fucking sexy as shit rockstar, you need to pick up this book! AND AND AND! Get the novella and come in my waiting cave and have a party with me while I wait for book two!
His lips curl up into a hungry smile and I know there's a caveat. "Oh, we'll fuck Sienna. Believe me, it's been bound to happen since I first laid eyes on you. But this time it's going to be because you bed me. Not the other way around. And when you do bed me, it's because you're consensual and ready to completely give yourself to me." ~Kindle Location 759