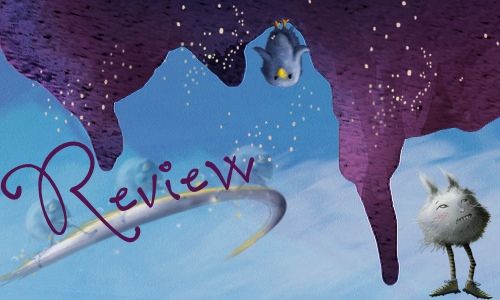 Was empty supposed to hurt?
~Kindle Location 3278
by Abbi Glines
To want what you're not supposed to have…
She is his new stepfather's daughter.
She is still naïve and innocent due to spending the last three years taking care of her sick mother.
But for twenty-four year old Rush Finlay, she is the only thing that has ever been off limits. His famous father's guilt money, his mother's desperation to win his love, and his charm are the three reasons he has never been told no.
Blaire Wynn left her small farmhouse in Alabama, after her mother passed away, to move in with her father and his new wife in their sprawling beach house along the Florida gulf coast. She isn't prepared for the lifestyle change and she knows she'll never fit into this world. Then there is her sexy stepbrother who her father leaves her with for the summer while he runs off to Paris with his wife. Rush is as spoiled as he is gorgeous. He is also getting under her skin. She knows he is anything but good for her and that he'll never be faithful to anyone. He is jaded and has secrets Blaire knows she may never uncover but even knowing all of that…
Blaire just may have fallen too far.
*WARNING* This book contains MATURE graphic content, it is intended for those 18 and older. It is not a YA book by any means.
Oh my god Abbi what did you do to me!! You own me a new kindle because just like Blaire's soul, it's shattered into a million pieces along with my totally broken heart.
I don't even know where to begin. As always Abbi's books will be my favorite. Even as I was crying over Rush and Blaire, happiness flooded me when I saw my extended editions of the Vincent Boys and Brothers show up in my Kindle. There are very few authors that I will drop EVERYTHING for and read their latest books. And that includes any children or pets I am holding at the time. Abbi's books just make me so happy because they give me everything I want out of a book. And this book was no different. In fact it gave me more than I was expecting.
Rush & Blair from Fallen Too Far
This book is just like every Abbi book, totally amazing, completely captivation and absolutely unputdownable. Everyone who is a fan of Abbi's work will LOVE this story of Rush and Blaire. It's so different and yet the same. It's like your favorite brand of coffee coming out with a new flavor!! There is the love, the resistance, the hot bad boy and kick ass girl next door. An unbelievable supporting cast (Can Grant get his own book?? Seriously?? I want to take him home!) And even a few bitchy characters!!! It all makes for a wonderful way to spend a night.
This story is amazing as always and I even love that it's in a totally different direction. The heartbreak is unbearable right now and thank god my dog is snuggling with me because I might not be able to tolerate the pain. I just don't know how I feel!! I mean ugh!! The pain is just! BLAH!!!! Yet despite all of the heartache, I want to read this book over and over and over again!!! I love that this is so different!
Abbi really pushed her self with this book. The subject is darker, it's deeper and more complex. Blair is totally amazing!! She is one badass, strong chick. She has been through a hell of a lot and you really feel her pain. She is really relatable and feels so real. I just LOVE her story!!
I have been reading Abbi's books for a while now and I have seen her grow and develop as an author. Every book that comes out is more gut wrenching and tender than the one before. The Sea Breeze series is still my favorite because not only are they hot as hell but also touch on gut wrenching situations. And now Fallen Too Far has trumped all of that! This is one heart breaker I'm not sure I can recover from. Thank god there is another book coming.
"...I'll try my damnedest to be your friend but I have to be careful. I can't get too close. You make me want things I can't have. That sweet little body of yours feels too incredible tucked underneath me," Kindle Locations 1055-1056