Through Aria has been on the outside for months, she still marveled at wrinkles and scars and signs of age. She'd thought them disgusting once. Now the mans leathery face almost made her smile. Bodies on the outside worse experiences like souvenirs. ~ARC p. 32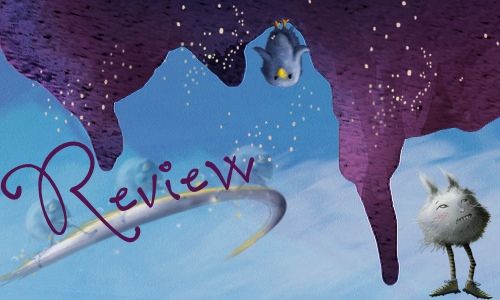 Through The Ever Night


by Veronica Rossi


I received an ARC copy of this book. This is my honest review
It's been months since Aria last saw Perry. Months since Perry was named Blood Lord of the Tides, and Aria was charged with an impossible mission. Now, finally, they are about to be reunited. But their reunion is far from perfect. The Tides don't take kindly to Aria, a former Dweller. And with the worsening Aether storms threatening the tribe's precarious existence, Aria begins to fear that leaving Perry behind might be the only way to save them both.
Threatened by false friends, hidden enemies, and powerful temptations, Aria and Perry wonder, Can their love survive through the ever night?
In this second book in her spellbinding Under the Never Sky trilogy, Veronica Rossi combines fantasy and dystopian elements to create a captivating love story as perilous as it is unforgettable.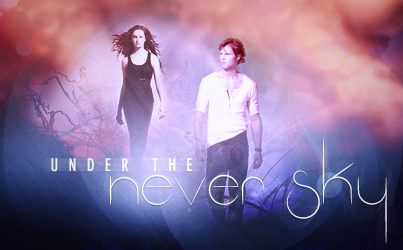 Through The Ever Night was chalk full of action, never ending trouble and has our characters really testing the theory of what would you do to survive and make sure the people you loved survived also?
I instantly because a fan of Veronica after reading UTNS and also being lucky enough to hear her be able to talk about her books at a few book events I have attended. They way she describes her inspiration for the books makes it hard to resist wanting to read them. And when I was done with UTNS I was lucky enough to instantly pick up TTEN and eeeep! It made me so happy!
Veronica again paints a world that is so real and easy you feel like you are right there with Aria and Roar storming the castle. Or on the beach with Perry watching the storm come in. This story enters your brain and flows all around. I feel the storms, the salt in the air, the feeling of falling. It's so easy to be there.
In Under The Never Sky we have a dual pov that was intertwined. Perry and Aria journey together and discover each other and themselves. In book two (SPOILER!!!!) Perry and Aria's journey is separated. Their stories aren't intertwined and so we are going back and forth between two stories. Perry's struggle to prove he is blood lord and Aria's struggle to find where she belongs and follow through on the threat from Hess.
Sometimes this book felt like it caught the second book syndrome where it's just tying book one to book three and almost didn't feel like the book was needed but damn did the last 100 pages ever change my mind!! What a roller coaster and do I ever need the last book NOW NOW NOW!!! The journey sometimes felt long, having to follow two different stories and two different journeys. It really is two stories in one. But damn that ending. Can't wait to see where it goes!!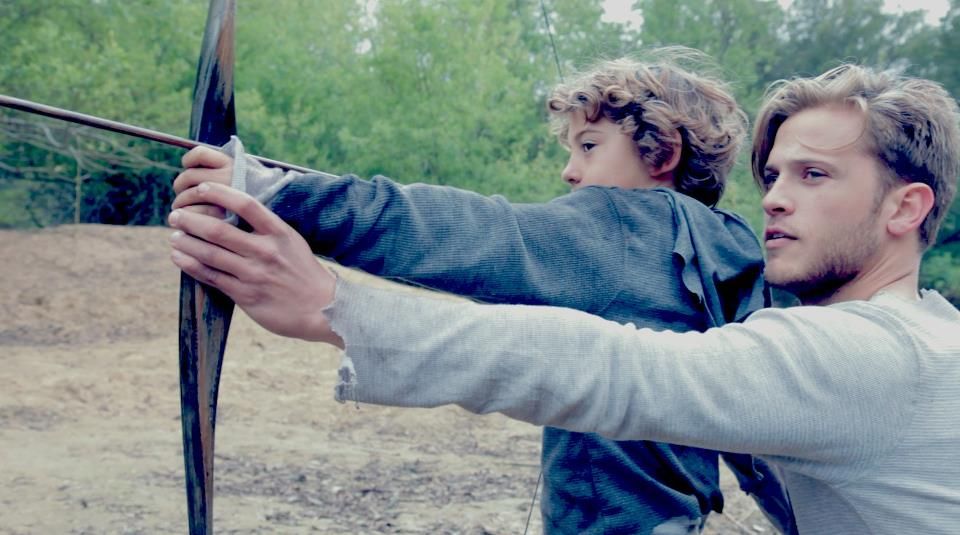 What drove me to keep reading was the need to bring these two their happy endings. You know it's there and at the end of this book it's almost complete. I really REALLY enjoyed Aria's journey and watching her grown into her Sense. It was wonderful and really made me enjoy her character more. I fell hard with watching these two characters grown into who they are. Aria finally seeing her life. Perry finally seeing his strength. But a glimmer of hope has broke through. This sets up what will only be an incredible journey in book three.
The action is never ending and at some points I want to throw this baby and scream nooooooo!!!!! And in fact I almost did!! I know at least one pleading tweet WAS sent in the middle of the night to Veronica asking why!! Why did you do that!!! All I got was a sorry in response. I still hurt from that part!
And on a side note, I am posting this review quite a few months after I read this book and looking through the quotes I am getting all emotional again!!! I just...this book I almost forgot how amazing it is!!! Its beautiful and Aria even grew on me so much! And Roar. These two, god I can't even describe what I feel. And my quote below, still makes me cry. Uh yea, this one right here:
She thought to Roar so much that it became natural and she stopped thinking about thinking and just thought. Roar heard everything. He knew her mind fully, openly, the same way Perry knew her tempers. Between the two of them, she thought, she was known completely.
She'd been seeking the comfort of a place. Of walls. A roof. A pillow to rest her head on. Now she realized that the people she loved where what gave her life shape, and comfort, and meaning. Perry and Roar were home. ARC p. 298-299
If you loved the first book this is a wonderful continuation in the Perry and Aria story and even Roar who steals my heart. OH man!!! Roar!!! That boy is something else. I want a story of just him! Like a million pages. Sorry Perry but Roar is my man. The same beautiful story telling and stimulation of all your senses continues in this book. Fans won't be disappointed!!
Roar lead her along a trail that wove through sand dunes. Aether light filtered through the clouds, casting a glow over the path and the tall, rustling grass. As they walked, a rushing sound mixed with the low whistle of the wind. It moved though her—hiss and whisper and roar—growing louder and clearer with every step she took.
Aria stopped as they came over the last dune. The ocean stretched out before her, alive, spreading to the end of everything. She heard a million waves, each one distinct, ferocious, but together a chorus that was serene and grander than anything she'd ever known. She'd seen the ocean plenty of times in the Realms, but it hadn't prepared her for the real thing.
"If beauty had a sound, this would be it."
"I knew it would help," Roar said, his smile a white flash in the darkness. "Auds say the sea holds every sound that's ever been heard. All you have to do is listen." ~ARC p. 36