When I'm With You
Kat is destined to be a star and her big break has arrived at last! As the assistant to a celebrity classmate on the set of a feature film, she's going to show everyone she has what it takes. That is, until she discovers pursuing her dreams may mean forfeiting her heart. Unless she can find a way to have both…
Don't miss the rest of the Jane Austen Academy series, where sassy girls, hot guys and Jane Austen collide!
Book 1: Fall For You (Lizzie)
Book 2: So Into You (Ellie)
Book 3: When I'm With You (Kat)
The Jane Austen Academy series are modern retellings of Jane Austen classics set at a beachside California boarding school.
The last thing that the girls at the elite Jane Austen Academy need is hot guys to flirt with. But over the summer the school has been sold, and like it or not, the guys are coming. And it's about to turn the Academy—and the lives of its students—totally upside down…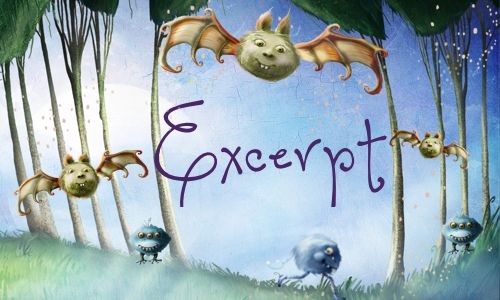 Kat, Josh, and Izzy stood alone in front of the haunted house on the main street of Bande's ghost town.
The floodlights cast an eerie glow on the dirt beneath their feet, and strange shadows haunted the nooks and crannies of the abandoned building's corners.
Josh tilted back his head as his gaze traveled from the front porch to the steepled roof. "Who said it was haunted?"
"Everyone." Izzy counted off on her fingers. "Megan. Ben. Ceecee. AD. Everyone in town. The list goes on."
Kat glanced nervously back at the main tent, which seemed farther and farther away as night dimmed the world around them. "Should we have brought flashlights?"
"Flashlights?" Josh harrumphed. "We may as well not bother going in at all."
"This is a perfect time to go method," Izzy said. "It's an actor's responsibility to gather experiences and feelings and use them in our work. Have you ever been truly terrified?"
"No," Kat said, feeling weirdly mortified about it.
"So now—if you were ever to, I don't know, portray a victim being chased by a crazed serial killer, you'll have something to draw on." With that, she walked up the creaky steps to the front porch. Kat followed like a grateful puppy. The loose floorboards gave and groaned beneath her sandals.
The front door was boarded up, so they inched around the porch to the side door. Izzy pulled open the screen and took a deep breath. The dark mouth of the door swallowed them as they stepped inside.
Kat felt Izzy's firm hand on her shoulder. "This is so creepy," Izzy said softly.
They walked through a small foyer with short doors and a crooked chandelier. Kat felt colder and clammier with every creak and whine of their steps as they continued further into the darkness.
Josh stopped suddenly and reared up. "What was that?"
Kat grabbed his arm and pulled tight as the three of them clustered together.
"Stop freaking us out," Izzy whispered.
But Josh pointed to the ceiling, where the chandelier had begun to…swing. Right, left, right, left, it swung in a rhythmic motion that couldn't have been explained by wind or their walking into the room.
Kat's heart jackhammered against her ribcage and her breath shortened. "Let's get out of here."
"It's just a draft from the door opening," Izzy insisted. "Come on, we have to go on." She gestured to the stairs in the corner and continued forward.
Kat froze—not wanting to go forward, but too scared to go back by herself. She scampered after them as they made their way, feeling in the dark, until their hands reached a wood railing of a curved staircase illuminated by a thin sliver of moonlight from a skylight.
"Look! What is this?" Kat kicked her toe against the bottom step. Names were carved into the wood with short, blunt stabs. One name on each step.
"Victims?" Josh asked.
"Shut up," Izzy said.
"Well, what is it, then?" Josh said.
"Probably just the prostitutes who worked here. It's an old madam's house." Izzy urged them up the steps.
Kat whimpered as she followed. The stairs groaned with each step, screeching through the house. "Did anyone die here?"
"Everyone died here," Josh said.
A shiver raked down her spine. She could swear the darkness was drawing in and the air cooled and pressed them together.
"The location scout said something about a flu that took down the entire town in 1918," Josh went on in a whisper. "Their bodies were left here for days."
The chandelier jerked violently and swung.
Cecilia Gray lives in Oakland where she reads, writes and breaks for food. She also pens her biographies in the third person. Like this. As if to trick you into thinking someone else wrote it because she is important. Alas, this is not the case.
Cecilia has been praised for "instilling a warmth and weight into her characters" (Romancing The Book Reviews) and her books have been praised for being "well-written, original, realistic and witty" (Quills & Zebras Reviews).
Her latest series of young-adult contemporary Jane Austen retellings was named a What's Hot pick (RT Book Reviews magazine) and is a Best of 2012 pick (Kirkus Reviews) where it was praised for being a "unique twist on a classic" and offering "a compelling mix of action, drama and love."
Tour Giveaway: (2) eBook sets of The Jane Austen Series (first 3 books)– Open International.
a Rafflecopter giveaway
Check our the rest of the tour, hosted by the lovely ATOMR tours, HERE