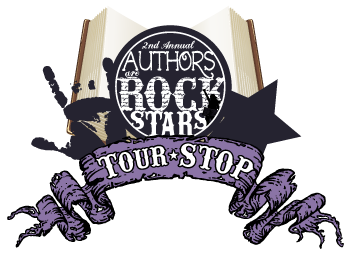 Hello everyone! Welcome to my stop on the Authors are Rockstars tour. I am so lucky to have a super new awesome author here!!! AND the Tater has come up with something new I am going to do for future authors I feature here, it's called the Tater Award Board. It pretty much is what it says, an award board filled with all your awesome Tater awards! You earn them for being awesome, loving awesome things and doing things that are aca-awesome! Today I am showing you Danielle Ellison's award board and why she is considered awesome in the eyes of Tater!!!
Danielle's Tater Badges
She eats, drinks and breaths books! Being a bookseller, writer, editor and all around lover of the written word. Badge earned: Book Nerd
Goosebumps, Barbies and Are You Afraid of the Dark (OH MY!) make up her childhood. Automatic badge earned: Epic Childhood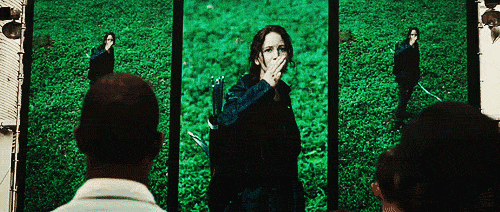 She is a Potterhead and a Tribute. Earning both the

Always

badge and Three Finger Salute badge.
She is a Pretty Little Liar and, like me, the show annoys her but she can't help but watch! Badge earned: Buckle up BITCHES! -A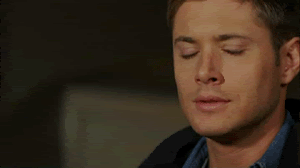 She loves Supernatural as much as this Dean's girl does (and even uses it as inspiration). Badge earned: Pig In A Poke
Not only is she an author, but is an EPIC editor as well. Badge earned: Two Hats.
She loves coffee (and really who doesn't) getting the Fresh Brewed badge.
She loves to travel, earning the
Wanderer
badge.
She loves the Twitter. Badge earned:
Tweet Tweet.
She can't resist the call of Target, Bulls-eyed badge acquired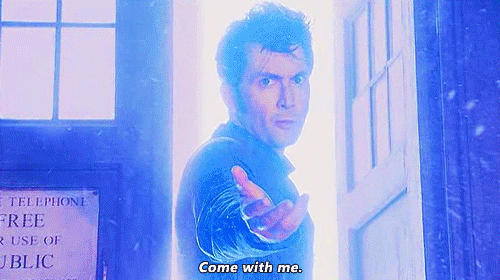 She is a loyal Whovian, displaying a beautiful Whovian Tardis badge
Give her excalibur, Merlin and her own Knight and she is a happy girl.
Arthurian
badge earned.
She has a BOAT load of awesome books coming out that sound EPIC and amazing. Author Are Rockstars badge!
I hope you all enjoyed learning about the badges that Danielle has earned form Tater! And thanks to the awesome people at Entangled Publishing, you can enter to win an eBook copy of her upcoming novel Salt!!! Totally epic!!!
Check out a bit more about why Salt is going to be awesome (I mean hello! Magic, Snark and KISSING!! That's a Tater badge in the making!)
Tell us about SALT? How did you come up with Pen and Carter's story? How did you come up with the magic and demons?
I was knee-deep (or neck-deep) in a revision of Follow Me Through Darkness so I could query in the new year, and it was late-Fall 2011. (I think it was November, which I only remember because a pivotal point in this story happens during Thanksgiving.) My then-roommate, Josh, convinced me that my life was missing something because I wasn't watching Supernatural. (It was. I just didn't know it at the time.) He was determined that I watch it with him. So I caved, because none of my shows were on anyway and I had time before the season seven came back on to completely catch up by January. And why not?
It was approximately seven episodes before I was completely and totally hooked.
I'm one of those obsessive people who can't stop something once I start, and it was only a week or so and I was already in season two. I woke up one morning, because I was meeting my friend Cindy for lunch, and I was straightening my hair. Nothing too exciting. Then bam – I heard this first line. Gran always told me to never leave home without salt in my pocket. I thought it was strange and also very, very charming but I proceeded to tell myself I could not write a shiny new. Could not. I accepted this, got on a bus, and went to lunch.
It was literally only a twenty minute bus ride to lunch but by the time I got to Cindy, I'd already written a few hundred words on my phone AND had a whole plot to this story. I remember being so excited as I told her about this idea, and read her these first few paragraphs. She looked at me and told me I had to write that book. I was going to wait until revisions were finished, but that night I ended up writing the whole first chapter–everything I had in my head about this story. And then I put it aside until revisions were finished. When I came back to it in January I already had the whole story. It took some navigating around the world, some trial and error with character motivation, and a re-write after 30k words because some things felt wrong–but I was done, done, completely done in June. SALT was a book.
It was a seriously fun book to write and world to build. I knew from the beginning that the salt was relevant and important to killing demons. Then, I had to figure what those demons were and why the witches needed to kill them. At first it was this simple rule that demons wanted to kill witches to get their powers, but that developed because I had to ask myself why witches would put themselves in harm's way when it could kill them. The answer: to save Nons (non-magical humans.) So I weaved in some theology, some of my own magical elements and some mythology and the whole world came to fruition pretty quickly. It's a different take on demons, and I hope everyone likes it.
The demons in Pen's world never look alike. They can possess a Non's body or appear in their true form (which is usually gross, multi-colored, scaled, slimy—everyone is different). They have one drive: kill. At first the demons just go after humans, but then they learn that witches are better because they can steal their essence (their magic, which is basically their soul because a witch can't survive without his/her essence.) The demon's main goal shifts to killing the witches who protect Nons, figuring that once they get rid of the witches, the world is theirs. Since witches are only born (whereas Demons are born or created) they believe their goal is very achievable. The demons still go after Nons because they are bored, or need more demons, which they can make from Nons. That's why witches are so willing to protect Nons—and that's exactly where Penelope's story starts.
The funny thing about SALT was that I didn't necessarily have to figure out Penelope's story – she told me. It's definitely shifted some from that first draft to the one that people will read, but her story was always the same at the core.
Penelope is a witch, but her powers are faulty because of a demon attack when she was a child and now her powers only work when she can pull them from someone in her family. She wants her powers back, and she's smart and sassy and has figured out a way to do that, but that way involves finding the specific demon who attacked her. The best way to find the demon is to be an Enforcer—someone trained and dedicated to protect Nons (non-magical humans) from demonic forces—because they have access to areas that Penelope doesn't, and the resources that she needs to find it. Of course, all of that gets thrown for a loop when she meets Carter—a male witch who makes her powers work and causes her to question everything she thought she knew and what she's really after.
Pen's story was always the same: a girl who didn't fit into her world and wanted the one thing that she could never have, but pursued it anyway. Despite the odds. Despite the limitations. Despite everyone's opinion on what they think she should do, who they think she should be. I think that's a powerful story: find what you want and go after it. I didn't mean for that to be the story when I started it, but I think it's a good example of inner-strength and perseverance for teens and for women. It's very much what Penelope is all about, and the core of SALT. (And of course there's magic, and snark, and kissing.)
The Hobbit version:
Danielle Ellison is from a small town in West Virginia. She spent her childhood pretending to fly, talking to imaginary friends, and telling stories. She hasn't changed much since then. You can still find her pretending to work, talking to imaginary characters, and writing stories.
When she's not writing, Danielle is probably drinking coffee, fighting her nomadic urges, watching too much TV, or dreaming of the day when she can be British. She is the author of five upcoming novels and you can find her on twitter @DanielleEWrites.
Danielle Ellison has been reading books for as long as she can remember—especially while learning how to do math in elementary school. But that wasn't her fault: she was in BookIt! which meant she had to read a lot of books to get free pizza. That whole program is probably why she still can't subtract or divide without a calculator–and loves pizza.
From an early age she was taken away by the world of magic, dreaming of powers and witches that lived next door. (She had every Goosebumps book published and loved Are You Afraid of the Dark.) Her love for reading—combined with an obsession of Power Rangers, Disney movies and a being the only girl in a town full of boys—forced her tell stories to her Barbies in the backyard. And well, she never stopped telling the stories, even if she begrudgingly stopped playing with Barbies.
Danielle started writing plays in high school, and that taught her the importance of character and voice. She loved plays, almost as much as fanfiction (which she also wrote.) In college she read a fantastic boo that lead her to pursue writing in the hopes that she could produce something "like that." She spent the rest of college writing papers, short stories, and a musical.
After college, she moved to Tennessee where she worked at a bookstore. Her manager introduced her to Young Adult fiction—and she started devouring books. It was shortly after that she wrote her first (not awesome) YA novel. She hasn't stopped since. Due to her nomadic tendencies, she sold some books in a weird order and how has two debuts. Her digital novel
SALT
(Entangled DigiTEEN) comes out September 2013 and then
FOLLOW ME THROUGH DARKNESS
(Spencer Hill Press), the first of a print trilogy, releases October 2014.
When she's not writing, Danielle is probably wasting time on "research." She loves television centered around phenomenal characters, drinking coffee (especially pumpkin!), sitting in the grass when the Fall and Spring weather is awesome, collecting flip-flops, hanging out with friends, reading, and traveling. She also loves knights, so she's probably going to talk about them if you ever meet her.
Danielle is a Senior Editor at
S
pencer Hill Press
and
Spencer Hill Contemporary
, as well as freelance editor and a bookseller/YA event coordinator at an indie store in VA. She often hangs out on Twitter and Tumblr where she fangirls as much as possible. She is a nomad who grew up in West Virginia, spent five years in various locations in the South, experienced time in NYC, Guatemala, South Africia and London. She used to live in Massachusetts and briefly in Maryland, but now she has settled in Northern Virginia. For now.
a Rafflecopter giveaway