Cash is haunted by things. Hungry, hollow things. They only leave him alone when Anaya, Heavens beautiful reaper, is around. Cash has always been good with girls, but Anaya isnt like the others. Shes dead. And with his deteriorating health, Cash might soon be as well.
Anaya never breaks the rules, but the night of the fire she recognized part of Cashs souland doomed him to something worse than death. Cashs soul now resides in an expired body, making him a shadow walkera rare, coveted being that can walk between worlds. A being creatures of the underworld would do anything to get their hands on.
The lines between life and death are blurring, and Anaya and Cash find themselves falling helplessly over the edge. Trapped in a world where the living dont belong, can Cash make it out alive?
Hey sweetness, how are you doing today??




Cash: Doing awesome!




L

OVE IT!!! I can't wait to get to the questions so lets go!
First questions sugar, can you draw me like one of your French
girls????
Cash: For you? Anytime. ;)
Haha so just kidding!! I couldn't help but ask that question!!!
Cash: Awww, come on. Naked chicks are my specialty.
Well then...let's ditch this joint and have a party!
Seriously though, what is your favorite artistic medium to use? And
why?
Cash: Oil paints. I love the layering quality that you just don't get with watercolor or acrylic.
What was your favorite drawing you did and why?
Cash: My sketches are always just a layout for a future painting for me. I did several of Anaya, and I never could quite get a perfect match for her eyes. That gold...it's just unreal. But I came close in one. This side peripheral view that captures a vulnerability that she doesn't let a lot of people see. I love that one.
Describe yourself in 3 words.
Cash: Sexy, charismatic, brilliant. Those work? ;) For the record, Emma would totally demand I change at least two of those to conceded and jackass, lol.
Well babe, they totally work for me and I

certainly

agree with the first one!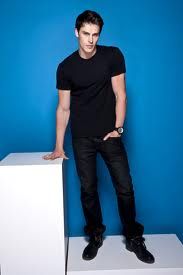 Tell me something about you that we dont learn from the books?
Cash: My favorite food. Fish tacos.
Describe the perfect day. Who would you be with and what would you do?
Cash: The lake on a hot July day with Emma and my sketch book.
If you could have one wish, no questions, what would it be and why?
Cash: I wish my Dad was still here. I wish I could do things over with him.
Way to make the girls swoon with emotion buddy!
What is something that baffles you?
Cash: Emma's baking. I'll never understand how she makes things so good. She won't tell me, but I'm pretty sure she has some magical ingredient she puts in those freaking cupcakes. It might be crack. Those things are down right addictive.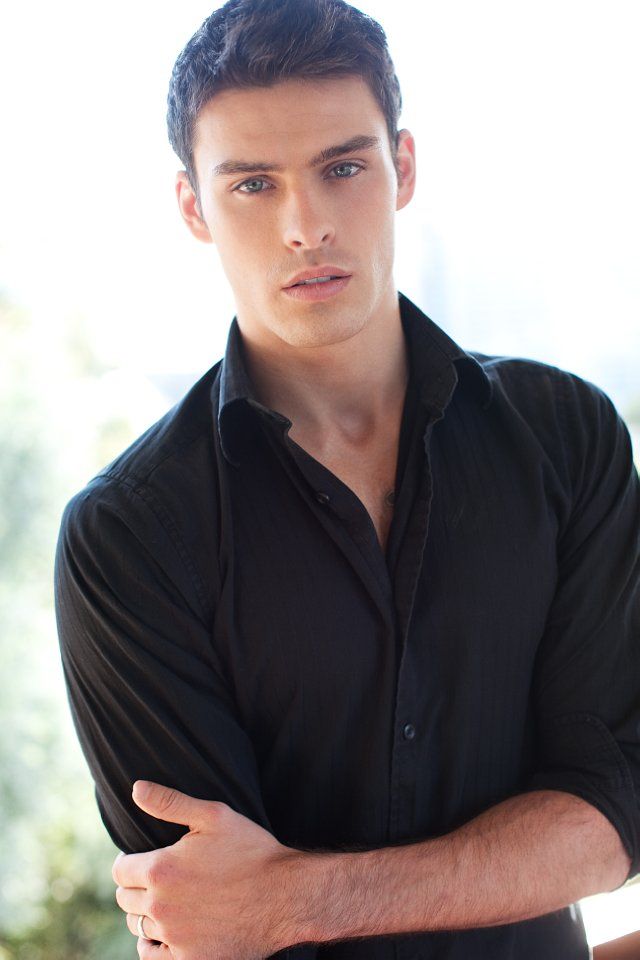 Red vines or twizlers?
Never heard of red vines, so twizlers.
*Sugar this is the wrong

answer

!!!!!*
City, Beach or Mountains?
Mountains
Would you please get naked?
Have you seen the blade Anaya carries around?
*I have and it would totally be worth it*
Brown, Green or Blue eyes?
I'm a sucker for blue eyes, but lately...I'd have to say gold. ;)
Blonde, Brunette or Red Head?
All of the above
Favorite Place?
Emma's room. I used her room for escape so much as a kid, it just feels like home now.
Cat or Dog?
Never had a pet, but I always wanted a dog. My dad was allergic.
Coffee or Tea?
Coffee
Snow or rain?
Snow
Twitter or Facebook?
Twitter
Ghost or Zombies?
More dead people? Seriously?
And lastly, my favorite way to finish my interviews, can I get a kiss
from ya??
I guess I could sneak a little one. xx
None of those cute little cheek kisses babe! Anaya will forgive ya! XX
Tara Fuller writes novels. Some about grim reapers. Some about witches. All of course are delightfully full of teen angst and kissing. Tara grew up in a one stop light town in Oklahoma where once upon a time she stayed up with a flash light reading RL Stine novels and only dreamed of becoming a writer. She has a slight obsession with music and a shameless addiction for zombie fiction, Mystery Science Theater, and black and white mochas. Tara no longer lives in a one stop light town. Now she lives with her family in a slightly larger town in North Carolina where they have at least three stoplights.
a Rafflecopter giveaway