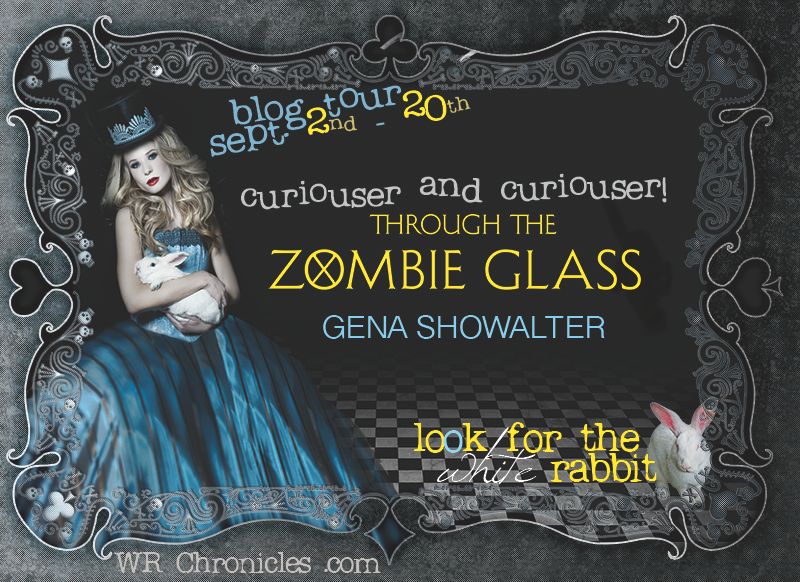 Through The Zombie Glass
Inspired by the childhood classic Alice in Wonderland, this harrowing and romantic story features teen zombie slayer Alice Bell who has lost so much—family, friends, her home.
After a strange new zombie attack, Alice fears she may be losing her mind as well. A terrible darkness blooms inside her, urging her to do wicked things.
The whispers of the dead assault her ears and mirrors seem to come frighteningly to life. She's never needed her team of zombie slayers more—including her boyfriend, Cole—than she does now. But as Cole strangely withdraws and the zombies gain new strength, Ali knows one false step may doom them all.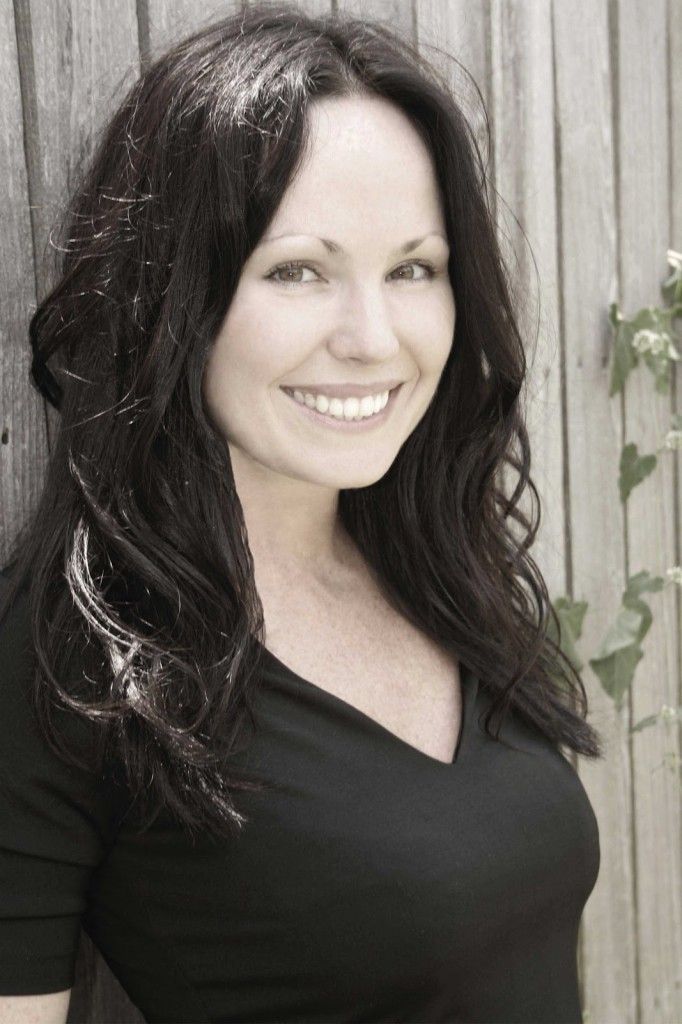 About Gena Showalter -
GENA SHOWALTER is the New York Times and USA TODAY bestselling author of the Intertwined novels and several other popular YA and adult series. Her stories have been featured on MTV and in Seventeen magazine and have been praised as unputdownable." Growing up, she always had her nose buried in a book. When it came time to buckle down and get a job, she knew writing was it for her. Gena lives in Oklahoma with her family and three slobbery bulldogs. Become a fan on Facebook, follow her on Twitter @GenaShowalter and visit her at
genashowalter.com/young-adult/
and at
HarlequinTEEN.com
.
I am so excited to be apart of this wonderful tour for Through The Zombie Glass!!! I hear there have been some pretty awesome things and I am so excited to bring you the most awesome post of the tour!!!! Let's go out with a bang shall we???
Here is a wonderful treat for all you zombie hunters out there, the lovely Kat and feisty Frosty are here today to be grilled by the Tater. So snuggle up…time to get cozy…that means you too *points to Kat & Frosty* don't sit so far apart!
What is the best thing to bring to a zombie fight?
Frosty: A friend that runs slower than you. Kidding. I'm kidding. An enemy that runs slower than you.
Kat: As if you've ever run from a fight. You live for killing zombies with your fists. And your swords. And your guns. And your hacksaw.
Frosty: I love that you know me so well.
What is the worst thing to bring to a zombie fight?
Frosty: Lack of training. Seriously, if you want to become Z-food, just go ahead and take a stroll at night without first learning the basics of self-zombietection.
Kat: Zombietection?
Frosty: It's a new word. All the cool kids are saying it.
Describe yourself in 3 words.
Kat: Totally freaking awesome. (What? It's not bragging if it's true)
Frosty: Crazy for Kat.
Tell me a secret of yours.
Kat: Shhhh…don't tell anyone, but…the kidney disease is worse than I've copped to.
Frosty: I don't know if this is a secret so much as a statement of fact. But here goes -- I will tear the world apart if anything ever happens to Kat.
What is something that baffles you?
Kat: Zombies. Just die and stay dead already!
Frosty: Kat. You've met the girl, right?
Randomness:
Red vines or twizlers?
Frosty – Red vines
Kat-- Twizlers
Sweet or salty?
Frosty – Salty
Kat-- Sweet
Coke or Pepsi?
Frosty – Coke
Kat -- Pepsi
Burger or steak?
Frosty –Burger
Kat—Steak
Frosty – You're just saying the opposite of me.
Kat – Duh.
Frosty – Next time, you're going first.
Day or night?
Kat – Day. Are you kidding?
Frosty – Night.
Favorite Place?
Frosty – Wherever Kat is.
Kat – Frosty's embrace.
Frosty—That just earned you big time points, Kitty Kat.
Kat – Oh, yeah? Well, what do I get to do with these points?
Frosty – You get to redeem them for kisses.
Kat – Rock on!
Cat or Dog?
Frosty – Kat. Points for me?
Kat – Dog. And yes. Like, a lot.
Snow or rain?
Frosty and Kat – Rain.
Frosty – There's nothing like kissing your girl in the rain.
Kat – True. But you need more points for that and we're out of questions.
Thanks you to for being such a fun interview…and before I go, can I have one more request…pucker up you too. One last kiss before we go!
Go and see a scary movie, buy your favorite scary series or movie on DVD and make these days perfect with a pizza and some coffee to calm your nerves!
"Look for the White Rabbit Contest": Mondays, Wednesdays and Fridays , the white Rabbit will appear on a different blog and stays there for 48hrs. Once you have found the Rabbit, click on it and you will be directed to a Rafflecopter entry form for the Grand Prize Giveaway! To enter, you must answer the daily question found at the Tour Stop!!!
Today's "Looking for the White Rabbit" question:
Kat and Frosty! What a pair hu? Reading this fabulous interview, what do you love most about this couple?
Comment below for your chance to win!